Whenever you think of a winter wedding, the colors red and gray come to your mind. Most people believe that the color red should be used sparingly. The color red is warm and has most possibilities of being suppressive. But you can do some classy planning if you play well. A perfect styling and arrangement will of course retain the richness and lend the warmth from the color. Here we are with a list of 10 ideas that you can incorporate in your red-themed wedding.
1. Red car decoration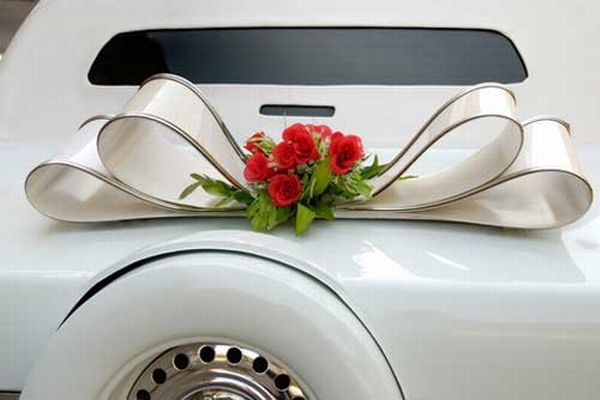 A white 1959 Cadillac convertible accented with red interior or a white limousine with red roses will definitely look lovely. If you are fortunate to have some great friends, they will surely find some red soup cans and paper fans to tie at the back of the car.
2. Red table setting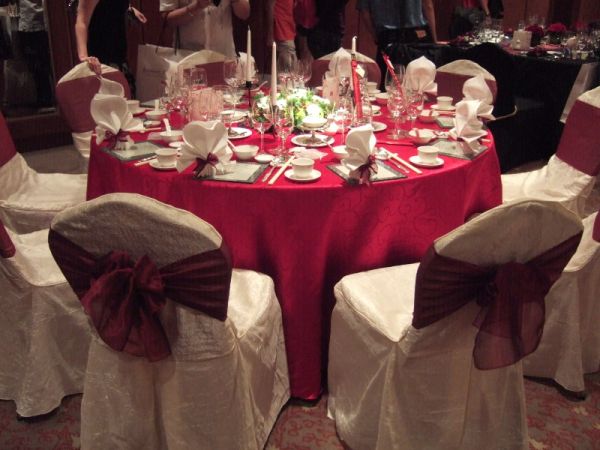 The table setting displays your personality and the centerpiece reflects your style. Your table setting can be either vintage-obsessed or can be modern minimalist. You can have the set of matching red plates and napkins set on white table cloth or a red centerpiece with everything else in white.
3. Red bouquet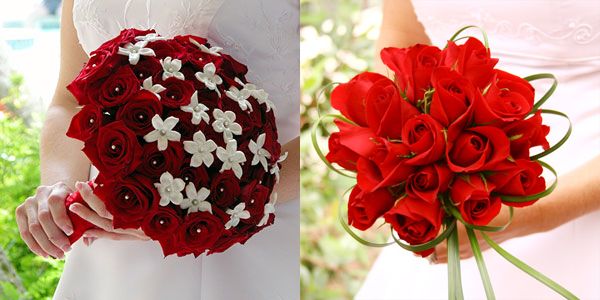 Red wedding always brings along the image of red rose bouquet. The vintage idea of bouquet is voluptuous and displays riot of red gathered together in a stiff pleated ribbon. The red bouquet can include red, pink and orange or maybe red celosia, red dahlias, seeded eucalyptus, orange zinnias, and olive branches for a rustic look. You can also combine the three roses Red devil, Black Magic and Black Beauty to provide the red gothic effect add some Garnet astilbe or Pink pepperberries and create that excellent winter bouquet.
4. Red shoes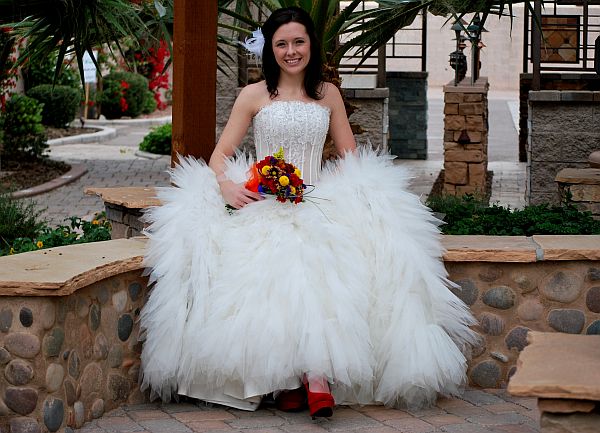 Picking out your wedding shoes in the past always meant white heels. However, hardly anyone gets to see your shoes until you show it to them. Investing in red shoes for a red wedding is always a good idea – they stand out. It is always a good idea to co ordinate your bouquet with your shoes so as to add accent to your look. With shoes, never go by style but by comfort – you have to be in them for the whole day so buy accordingly.
5. Red boutonniere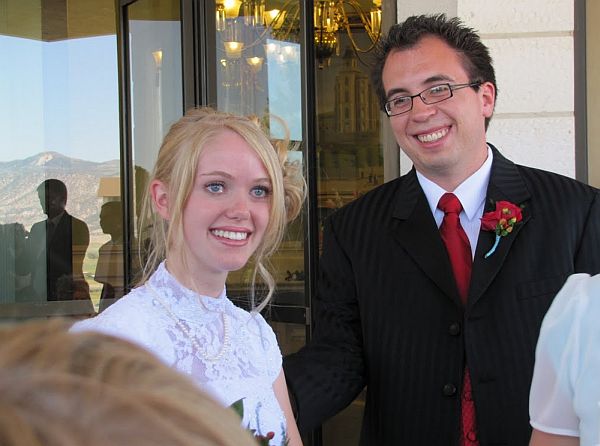 Most men wear a flower on the lapel of their jacket on the wedding day. It adds a lot of panache and confidence to a man's appearance. The gesture goes beyond the simple sense of having a flower. A red wedding rose will never fail you, although it is substantially large but when prepared professionally they really make load statement.
6. Red favors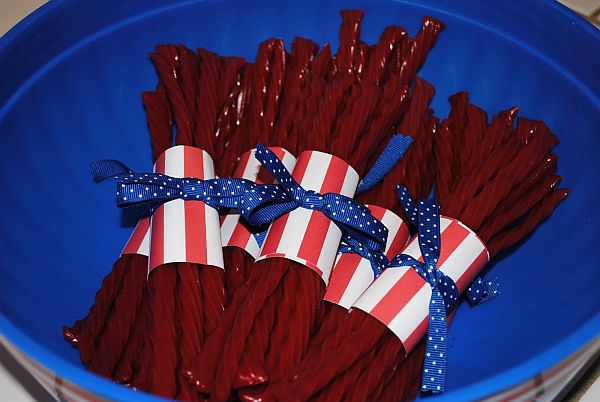 As red is the color for your wedding make sure that you have your wedding favors in the color red. It can be anything as long as it is red. You can think of things like Apple of my Eye salt and pepper shaker, Double happiness keep sake candle or maybe Pepper magnet.
7. Red guest book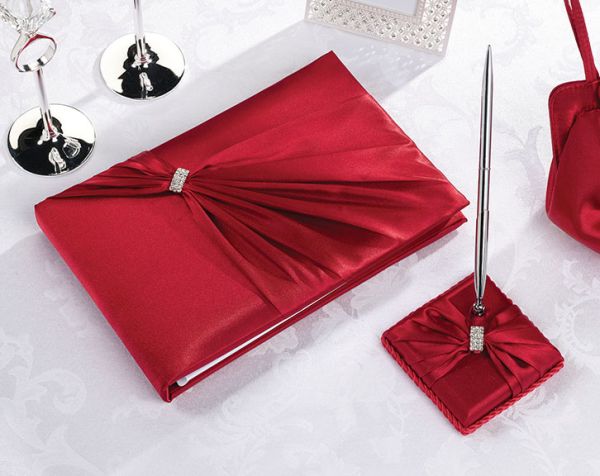 Spending quality time with each and every guest can be quite a challenge; however a smart idea is to have a guest book. Friends and family pen don their special sentiments to the happy couple and it does act as a great way to fill in the gaps and relive the special moments of the day. A red guest book for a red wedding laid on a white table cloth looks wonderful. The brightness of red is balanced with the soberness of white.
8. Red wedding program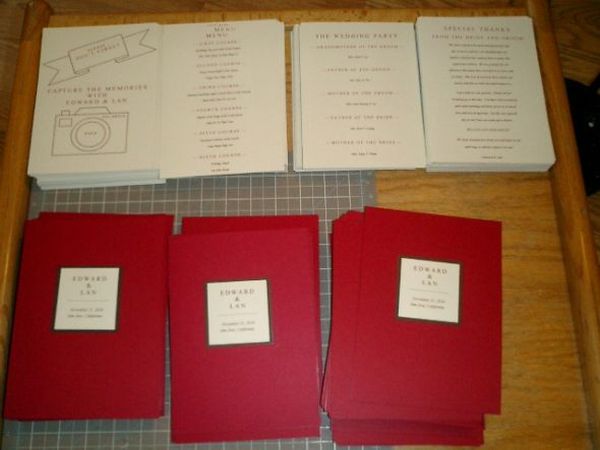 You can set the tone for your wedding right by welcoming the guests with a red program suspended from every seat. The loose pages can be made to rest inside the pocket of an oversize tag. You can have the order of the events and names of the wedding party written in two-color type. Usually white or gouache really stands out on red.
9. Red wedding cakes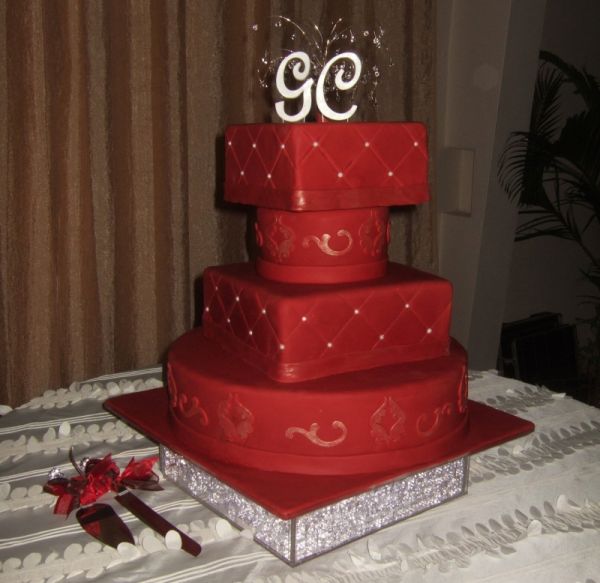 The cake is one of the most important aspect of a wedding reception and you should never fail to make a statement with a red wedding cake. It can be covered in red fondant or accented with red vivid flowers against white fondant. A red-themed wedding cake doesn't necessarily have to be something completely in red. So choose wisely.
10. Red dress for bridesmaid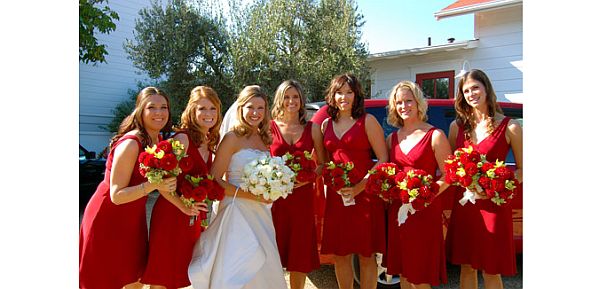 In your red-themed wedding, it is not necessary that the bride has to wear something eye-catching in red. Instead you can decide on red bridesmaid dress. The red bridesmaid dress is extremely versatile and gorgeous. The red color is quite imposing and will definitely make your wedding vibrant and your photos look beautiful.