A bachelor party is also called as stag night or stag party. It is party which is organized for a man who is going to enter marriage life and also to celebrate the last night of his liberty or to spend time with his male friends. It is planned and organized by the best man of the groom or also by his other friends, wherein sometimes they might seek the help of a bachelor party organizing company. The activities that would happen there would be kept hidden among the friends and will not be revealed to the groom until he attends the bachelor party.
Most of the traditional bachelor parties have strippers and alcohols and nothing else than that. But still you can make it unusual by getting more creative with your own bachelor party ideas. Along with the old time bachelor party ideas, you can also combine new ideas with them to make the party a special and most remembered one throughout the years to come. Of course, people would love to do new things instead of lagging behind with the same old things which are been done from time to time and are also considered to be very old customs.
There are some unusual activities too that can be performed on the bachelor party. They are as follows.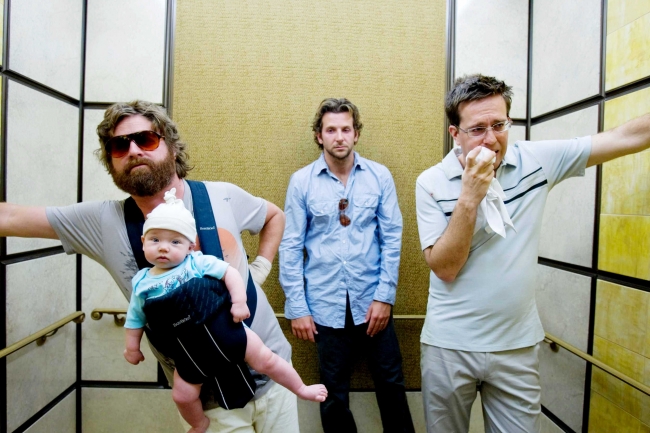 1. Traveling somewhere else
You would have seen the movie "The Hangover" and so be careful when you opt to visit foreign countries especially for the bachelor parties. You might get into great trouble as depicted in that movie and so it is pretty safe to stay inside your country rather than travel to someplace where you would never be safe. But still, if you enjoy traveling, you could opt for it.
2. Hunting
Going out for hunting is one of the best bachelor party ideas, if you people would love to roam around every place. But still some might not be able to digest hunting as an idea for a bachelor party, and might want to skip it. People who have zero experience in hunting are advised to stay away from this option.
3. Spending time with parents
No one wants to hang out with their parents these days and so it seems be uncool while they opt to ask you to stay and spend some time with them on your bachelor party day. People consider it very awkward to move out with their parents. But still you might consider this option, if you love your parents to a great extent.
4. Advice party
An advice party can be held wherein the people who attend it will help the groom to fill a book which has marriage and childcare advice on it. This party idea is too cool to be looked into and could suit you as well.
5. Dining in the dark
Some people would suggest you to go for some dark dining restaurants to have food in the dark. Although the name suggests "dark", it is not what it seems to be. Mishaps could happen at that place and care has to taken to see to that no one is hurt while dining.
6. Play golf
You can play golf together with your male friends. This option can be chosen only if you know to play or like golf at least, if not, you would feel that you are being forced to play. The groom's concerns are very important here and so the people around you should act accordingly.
7. Camping and skiing

If you people love camping, you can start right away to some place out there and gather around the campfire, whereby you get to see the stars in the sky, awesome air surrounding you, which makes the place one among the best, to have your bachelor party.
This might be a favorite bachelor party idea to people who would like to run along the slopes and then get drunk in the lodge. People who would prefer parties that include both outdoors and drinks will surely love this particular adventure.
8. Beach house
When you have more and more friends around to celebrate your bachelor party, you can consider renting a house instead of hotels, since it is pretty much cheap in nature and also provides you with some old and golden time memories which you had spent with your friends long time back.

9. Feast out
If you and your friends are feast lovers and love to dine anytime and every time, try opting for some good restaurants and feast yourselves. You can also rent a luxury car and reach some specialty restaurant present miles away from your hometown to enjoy the food there.