When the wedding bells ring in a woman's life, the first thing that comes to her mind is the wedding dress. This is the most difficult selection that has to be made from a wide range of different and amazing gowns. The color and the style of the gown may vary as per the religion and culture. Certain styles continue to dominate the market but many prefer to wear modern and fashionable gowns. However, designers have managed to bring back the traditional dresses and give it a contemporary look. For each bride-to-be, finding the perfect wedding gown is the most important part of planning for her wedding day. This article is going to list of some of the best wedding gown styles of 2011.
1. Ruffled up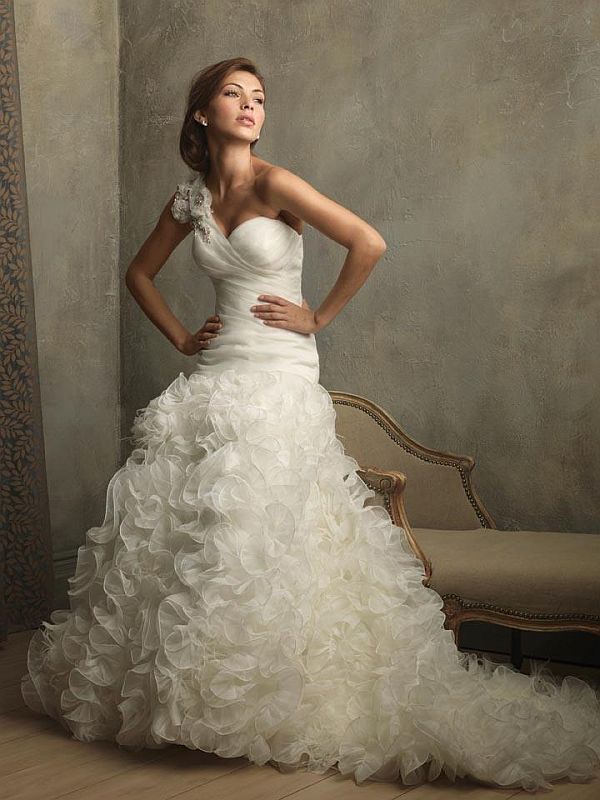 These gowns make a breakthrough in the traditional plain satin dress. You can definitely try them on if you not only want to look fashionable, but also enhance your entire look. Some might think of it as over-the-top but many would definitely love those ruffles for a non-conventional look.
2. 1950s style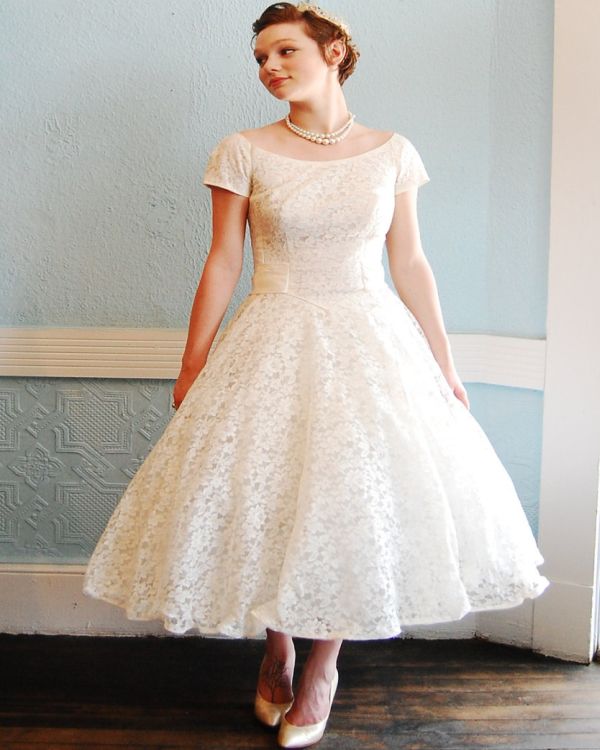 The 1950s style wedding gown is probably the most elegant style. This classic hour-glass design has made a comeback in the recent years. To make it look more modern many designers are giving the their own touch to the 1950s design.
3. Seamed asymmetrically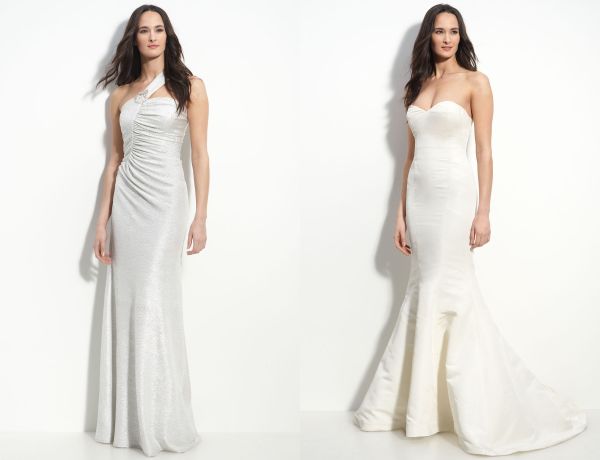 Seams are an integral part of the aesthetic value of the dress. An asymmetric twist to the normal seam style can turn an ordinary gown into an extraordinary one. They are the most flattery looking wedding gowns, which is pleasing to most brides.
4. Flower power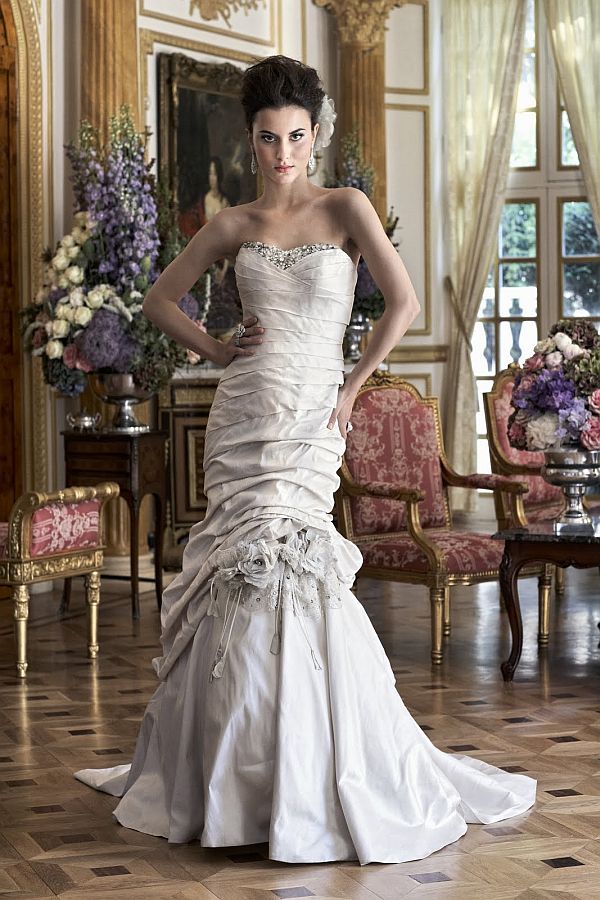 Different kinds of detailing can be used in a wedding dress. Beads, bows or even mirror work. Is there a way to give the gown a feminine touch or make it eye-catchy? Using a bit of flower power may just work for you. It definitely boosts the drop of the dress or even a small detailing with flowers can give a different, tropical and feminine look to the dress.
5. Bowed out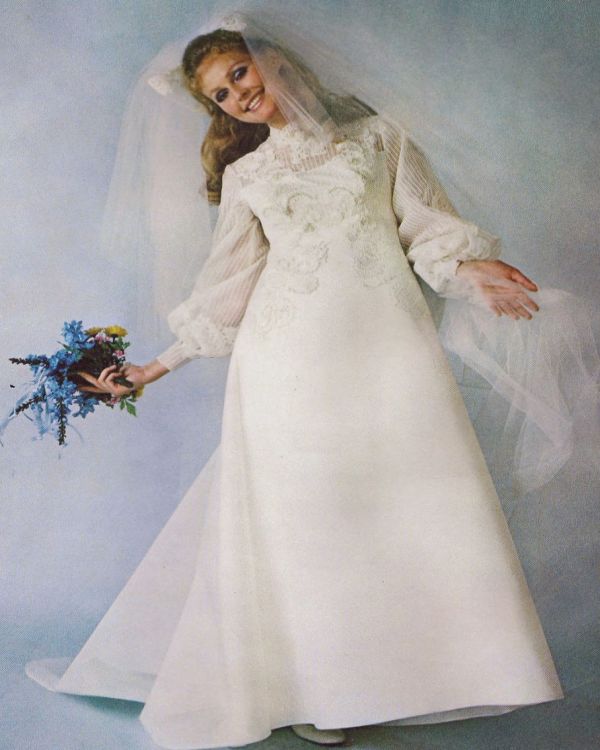 The classy 80s gown is fashionable and will help you to create a elegant and sophisticated ensemble. Bows around the waist-line or tied in your chest makes the gown more beautiful and adds to the wow factor. They will definitely showcase your distinctive personality.
6. Beads indeed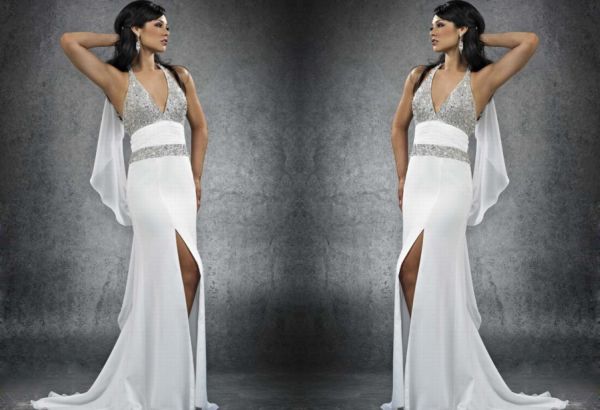 If you want to glam up your gown with something different and attractive, highlighting with beads is a very good option. It adds to the beauty of a fairly plain gown, making it look classy and trendy. Adding beads to the waistline or even the neck area gives the gown a very special look.
7. Straps and sleeves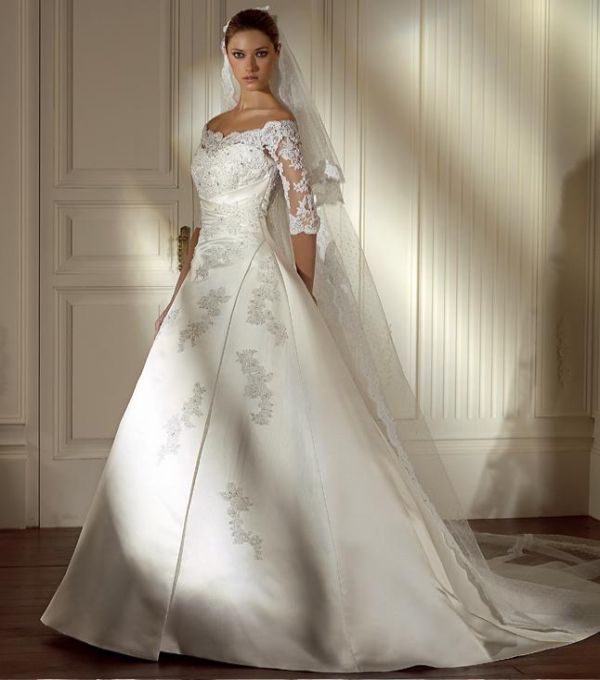 The trend of wearing strapless and sleeveless wedding gowns have been going on for years. This has now changed and many variations are being introduced with sleeves and straps as part of the gown to make it look more special. Do keep this as an option while you are selecting your wedding gown.
8. Ball princess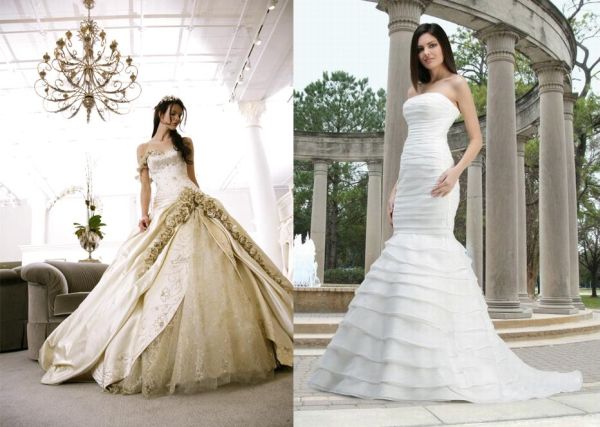 Oh yes, Cinderella, Cinderella. If you have dreams about being a princess, here is your chance to look like a princess on your special day. This style has been in fashion for quite some time. So, you can relive your dreams. A ball gown will add a tinge of royalty to make your wedding a modern-day fairy tale. To make it look more attractive, you can add some laces, ribbons or even make it look stylish by allowing it to be strapless.
9. Modern Greek goddess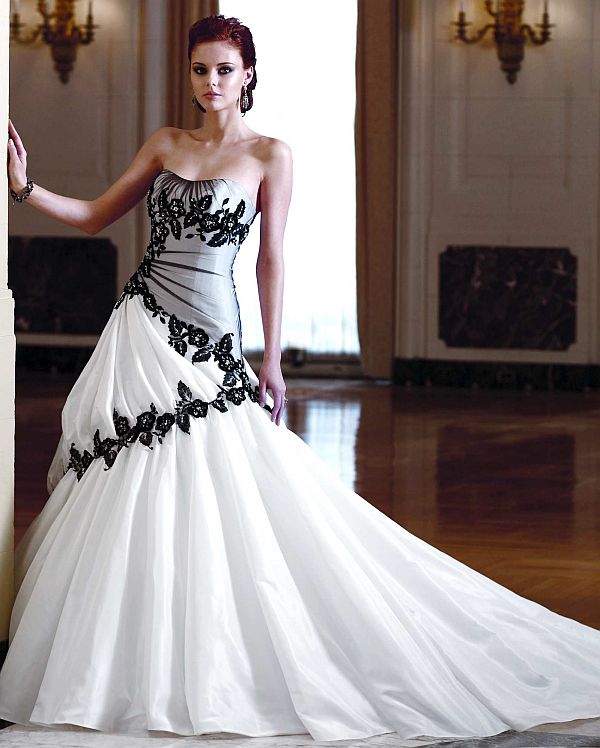 If you have the ideal figure and you want to flaunt it or you are person who would like to spend hours in gym, this is a perfect gown for you. They are elegant sheaths that are made from delicate, flowing and silky fabric that will make you look really hot. If you are planning your wedding in Spain, you should definitely go for the Greek goddess gown.
10. Lacy elegance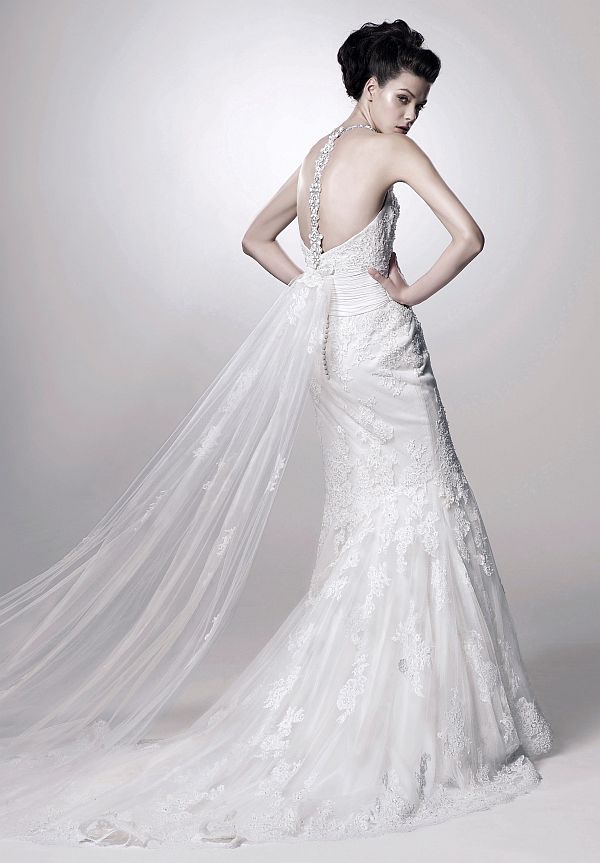 Lace can fully cover your wedding gown or can be used to embellish just a part of it. Lace can also be used to create long sleeves. It will add just the right touch of elegance to the wedding dress.