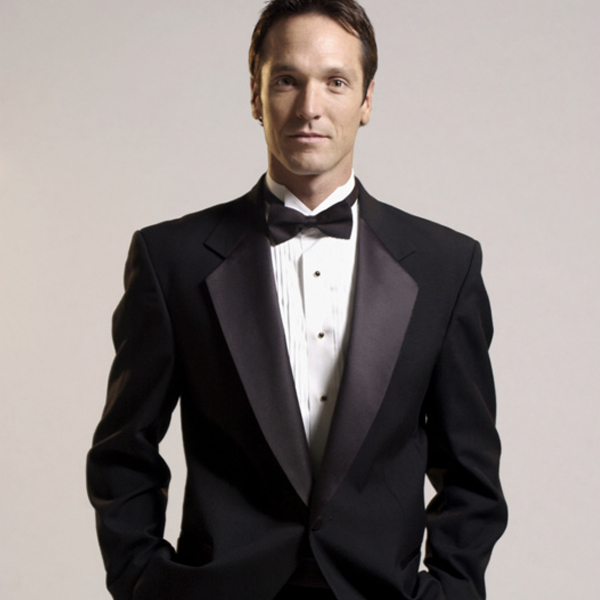 As a groom, it is essential for you to style your look. You may be short, tall, muscular, lean or a big bellied one. You should choose your tuxedo and its fitting accordingly. Here are some groom styling tips that can come handy for your wedding day.
1. Fitting
The designer clothes you were at your wedding must fit you well. Neither too tight nor too loose clothes look good. Whatever your body type is, take care to enhance the good points and suppress not so good ones. Your jacket must hug your torso well. At the same time, no movement should be restricted. Right from a simple handshake with your well wishers, to a celebratory dance with your newlywed wife, jacket should allow complete range of movement without being restrictive. For example, collar should loose or tight just to allow a finger in between. If it's tighter, it feels restrictive or looks shabby vice versa. You should be able to button your vest comfortably. It should end just below your waistband. And pants should be long enough to come down till shoe instep.
2. Body type
The kind of clothes you were will need to change according to your body type. Everyone cannot be tall, dark and handsome. So, proper care must be exercised while choosing clothes. If you are shorter in height, you should stick to single breasted jackets. Double breasted ones will make you over clothed thus making your effective appearance smaller. While a low buttoning jacket is a better choice for big bellied people. It will make you look longer than you are, visibly reducing your horizontal size.
3. Comfort
Comfort comes first. Check beforehand about not having any allergy or hypersensitivity about any kind of cloth or shoes. These allergies or hypersensitivities can cause rashes and blisters. None will want to spend honeymoon time nursing wounds. Time and Season of the wedding should be taken into mind while selecting fabrics. Wearing a woolen jacket all day in a summer wedding literally makes no sense. If there is also big humidity and you sweat a lot, then you are risking your happily wed life!
4. Type of wedding
There is a thin line between being fashionable and dressing well and fitting for an occasion. And when an occasion is your own wedding, you just cannot go wrong. If you are having an official and typical church wedding, you may prefer a plain and dapper looking tuxedo than going frilly and ultra hip. On the other hand, if you are having a posh and polished poolside or garden wedding, something fashionably over the top attire will fit well. A point should be made to consult your clothing dealer well. Those people know and can think of many more options, and we may not know something like that ever existed.