Color adds emotions into the unadorned canvas of our lives. Red is such a stimulating theme for weddings as it adds a lot of charm and sprinkles the whole ambiance with a lot of love and romance. Red weddings are very frequent in autumn or winter, when you can go all vibrant. The best thing about weddings is that you can in fact go really over the top because it is a once in a life time affair. If you pay attention to some great decor ideas, you can really paint your wedding red. Let's take a look on some best ideas for red wedding.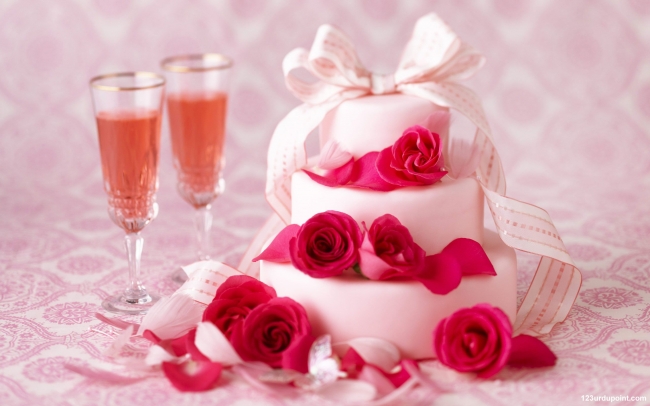 1. Red flowers
Adorn your wedding with flamboyant shades of red. You can use an array of tropical orchids along with red gerberas for an eye- catching milieu White and pink flowers blend perfectly well with the red theme. White symbolizes purity, pink radiates fervor and red demonstrates eternal love. When all of them are present in the bouquet, your feelings and emotions are conveyed in the best possible manner. Opt for a solitary red bloom in a not so glassy bud vase for the table decorations.
2. Lady in red
Give yourself a free spirit touch by adding a little bit of red to your wedding gown. You could go for a hot pair of red shoes. Hidden by your gown, they do not seem to be so noticeable, just a little play of peek- a -boo. All the pretty bridesmaids can prettify their hair with a charming little red flower. They can even merge passionate red with cool cobalt for their attire.
3. Extra frills
Beautify the tables with a unique mishmash of red and white. These two colors accentuate each other and personify red wedding receptions in the true sense. Rosebuds on the table will look really great and you can put a crimson ribbon to join the menus. Make sure to use red textile napkins to go along with your exclusive plates for the wedding. If you have chosen a plain white cake, bring into play a severe red backdrop for it to get highlighted properly.
4. Red Magic
For the reception hall, try to utilize tiny red notepads as favors.You could affix your photographs with short tales about you both. This is the right accessory needed for a fairy tale wedding. You can also tie up heart shaped red balloons or any other shape you want across the nooks and corners, dangling from the chairs and racks.
5. Red Music and red fruits

Make your musicians put on red outfits to keep the red wedding theme going. You have to be as creative as possible, but without overdoing the entire thing.
Keep red colored water in glass dishes or wineglasses on the table. You can even place red colored fruits like cherries, strawberries etc. Red floating candles will give out a total mushy look.The reception room can have long red sheer or velvet curtains. They can be in different shades of red and if rolled upwards will really make a good impression the visitors.