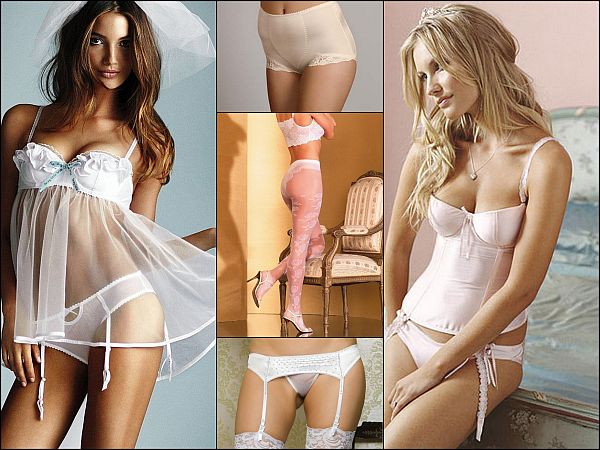 It is highly important for a bride to get the perfect dress and the perfect undergarments to suit the dress. For you to find that perfect set of undergarment for your big day there is a list of your essentials combined together. To make it more beautiful, every woman tries to find the most beautiful wedding dresses for her. However, what often goes unnoticed is the lingerie. The undergarments though remain hidden under the gorgeous gowns, play a very important role in giving the perfect shape. So, it is time now to consider the bridal lingerie essentials so that you can look great on your wedding day.
1. Bra
The most important undergarment for a woman is perhaps a bra. This is not only true for the wedding day, but for any other day as well. You should always look for a supportive and high quality bra to be in perfect shape on your wedding day. Remember, you have to be involved in lot of activities such as dancing, dining, posing with your guests, and of course, a lot of walking. Naturally, your bra should be comfortable. In fact, comfort should be your priority as long as you are wearing the wedding gown. There are boutiques and online stores that will offer fancy and provocative bras. You can try them at the time you would be buying the gown. Before that, don't wear anything fancy that can make your uncomfortable in any way.
2. Panties
Panties are certainly the most essential undergarments. Just like the bra, the panties should also be perfectly fit. Think of adjusting the creeping panties through your wedding gown and you know why it is so important. Once again, your priority should be comfort and sex appeal (for which, you can save another pair of panties and wear them later). If you have chosen a gown made of thin material or has slinky cuts, you can go for a pantyhose that has inbuilt panties. This will not make the outlines discreet.
3. Slimmers
You can try it if you feel the need. Once upon a time, ladies used to wear the girdles. However, they are out of fashion now. Today, there are contemporary slimming undergarments that are not stiff like their predecessors. They use spandex or Lycra to make them more comfortable.
4. Garter Belt
Garter belts are worn largely because of sex appeal rather than necessity. So, if you want to wear a fancy belt to hook up your pantyhose, make sure that you pick up one that will fit snugly around your waist. Make sure that the garter belt is not seen through the gown. If you must wear it, make sure that you are wearing an expensive and strong one. Otherwise, the hose may pull it downward and wrinkles may form, and it is impossible to hide your attempts to hitch up your hose.
5. Pantyhose
These days, the garter belts have become superfluous thanks to the fancy pantyhose. These hoses are sleek and sexy and can make you comfortable as well. They are available in different textures and colors. You can also wear the knee high hoses so that you can take them off with your shoes. No matter which type of undergarments you are going to wear, it is important that you pick the perfect size. This will not only make you comfortable, it will tone up your look in a subtle but significant way. Also, try out different designs and shapes to find out which one will suit your gown the best.
Tip: After buying the bridal lingerie, it is important to try them on once before your wedding day just to make sure everything is perfect. You should know that if something is wrong it would be better to change and not just go with what is coming your way.