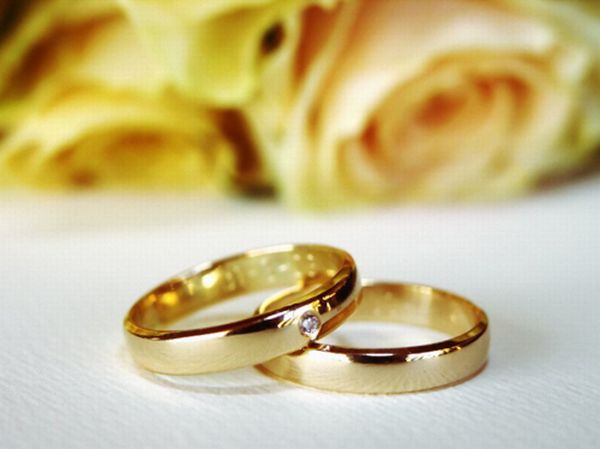 Wedding is one of the most unforgettable and happiest moments in anyone's life. This is the day for which you make so many preparations in advance, just to make sure everything is in perfect place. Though, you can find a handful of event organizers in the market who specialize in organizing theses type of events, but what can interest you the most is, if you can design your own wedding, with your own hands and resources. Even the thought of your DIY wedding makes you feel cheerful. It can also save a big sum of money incurred on your wedding. DIY weddings are creative, innovative, fun and money saving.
So read on for our five DIY weddings ideas that can help you cut off on your budget easily:
1. Announce it your way
One of the main ways to cut off on excess expenditure on your wedding is to not get your wedding card print from any specialized store. Try and design your card on your own. This way you can reduce the expenses and can add a special personal touch to your ceremony. You can try out some funky theme ideas for your wedding which can start from the invitation itself. This can be followed by some theme based decorations and designs for your special day.
2. Motif it your way
The most beautiful and significant part of your wedding is the wedding attire. This one is most important because the wedding attire differ you from the crowd and showcase you as the one for which this whole arrangement belongs to. So for this most special day, you can try your hands on some designing too, provided you are good at this art. If you think you are not able to design the attire then you can also take help of your relative and friends. This whole input can add additional charm to your wedding.
3. Spice up the details
You can also add the DIY touch to the decorations and embellishments. If you are a person who has some interest in craft and design, then you can surely add some creative input to your wedding. You can use a lot of colorful ribbons and many more decorative materials for the decorations. This will surely put in that special contribution from your side, which everyone will acknowledge forever.
4. Create your own centerpieces
Another thing that adds a lot to the expenses for your wedding is definitely the centerpieces, you place for all of your guests on their tables. The cost varies according to the guest list. If the guest list is big then, it can actually cost you a lot of good money, because they are costly and precious. You can rather try and create your own at home. You can take help from your friends and relatives and can design beautiful centerpieces for your guests. You can use handmade pin wheels, colored bowl surrounded with beautiful candles and jars as a decorative material. This effort of yours will surely be counted in the eyes of your guests and you can thus you can gain some more respect and love from them.
5. Creative wedding party gifts
Wedding party gifts prove to be an important gesture for all the guests. It is a kind of 'thank you' to all who have attended your wedding party. So for that you should add a little bit of your input too. Because it will cost you nothing and you will get some more blessings from everyone. You can bring some nice packing papers from the market and wrap the gifts in style with a little touch of love, respect and affection. For example, you can add 'thank you' notes attached with every gift, can fill the gifts with some goodies and can also stick flowers on them. These small gestures will surely get you more respect, blessings and good luck.