Weddings bring to all celebrations, happiness and a chance to dress up – not just for the bride but also for her bridesmaids and of course those pretty looking flower girls. Isn't it? So, if your little princess is also walking with the bride as a flower girl, and you are wondering what will she wear to pose the prettiest, don't fret! We list down this season's hottest trends for 'flower girl dresses'. Check them out and we're sure you'll find a perfect dress for your daughter and she will not just look pretty but stylish too.
1. Bridal dress inspired style dresses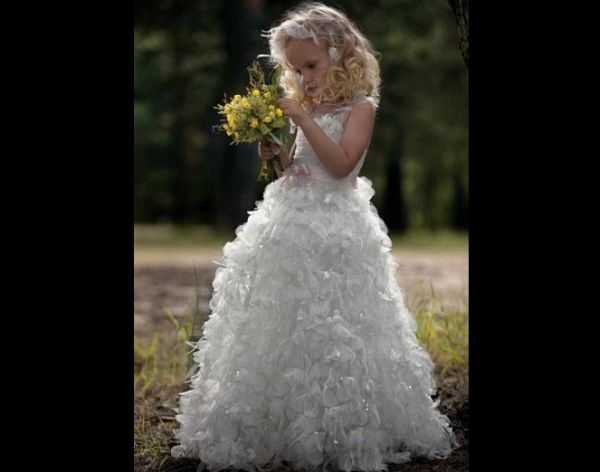 Just imagine, how cute will a little bride look! These flower dresses appear to be miniature versions of an elaborate wedding dress of a bride, with all the embellishments, lace and embroidery. Such flower dresses not only look beautiful, but also give you a chance to experiment with the otherwise simple flower dresses.
2. Contrasting colors dresses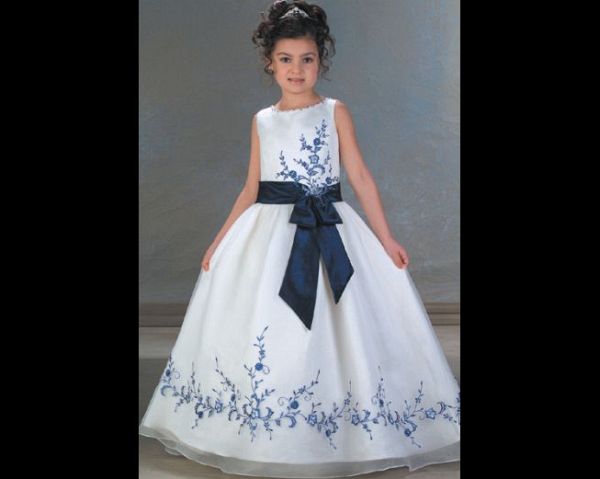 These flower dresses have two prominent but contrasting colors blended together in harmony to form an impressive silhouette. The top and the flair at the bottom come from two different family of colors and are accentuated by a huge bow in the center. So, what are you waiting for? Choose a color suiting the theme of the wedding and break the monotony of monotones and let your girl shine!
3. Floral style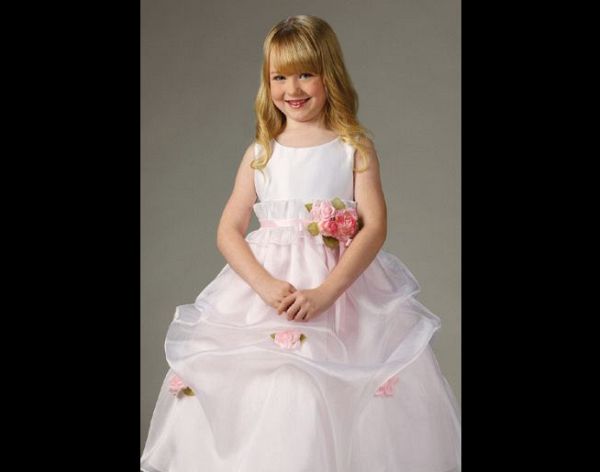 Flowers have become a rage as far as hottest trends of the year are concerned. Starting from floral lace to embroidery in floral pattern or for that matter one big flower made in tulle or satin used as a signature design element on the waist, shoulder or neckline – any kind of flower arrangement on a flower girl dress is the hot pick!
4. Ballerina style dresses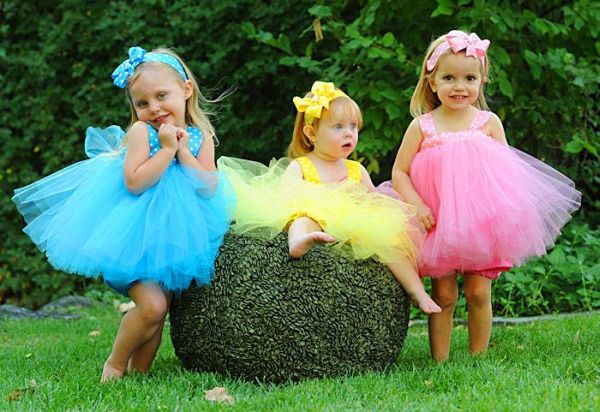 You got that right! These kind of Flower Girl Dresses take cue from a ballerina's style statement. It comes with a frilly tutu made from tulle and your little angel will love the layering of such a dress. You can embellish this flower girl dress further by attaching silk ribbons, gems and sequins to the tutu. Besides being unique, another positive of choosing a Ballerina inspired dress is that it is light in weight and your girl will be happy hopping around the place wearing it!
5. Corset style dresses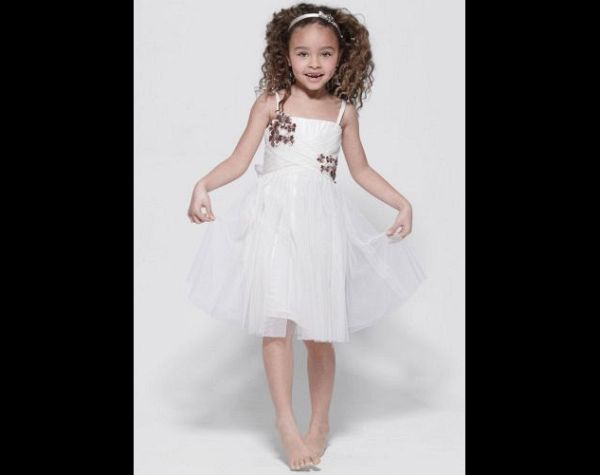 Another style trending fast in the Flower Girl dress section is the corset dress. These kind of dresses feature a corset like back tied up with a bright colored ribbon which adds a beautiful detailing to the dress. The color of the dress and that of the ribbon can be contrasting and at the same time in sync with the theme of the wedding. You can always play up with the length of corset flower girl dresses by opting for a knee length design or a floor sweeping dress or for that matter an elaborate gown with a long trail.