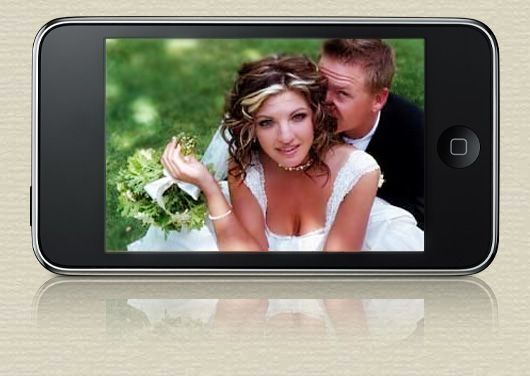 The charges of hiring a DJ often seem to ruin your wedding budget. Well, if that's the case, iPod music wedding is an answer to your worries. All you need to have is an iPod, and if you have one already then you are on with celebrations. The DIY option is the latest and coolest way of grooving at your wedding party that's slowly gaining ground with today's youth. Here are a few tips to help you out.
1. Giving Charge
Look out for a tech savvy friend, colleague or relative who won't let you down and who is capable of handling responsibility. Now ask him/her to be in charge of playing music constantly, as someone or the other has to take charge and in case, if he/she is a tech savvy, it's a bonus point, because, if any problem arises, you don't have to run here and there looking for a solution.
2. Backup
Be sure to have a backup as load a friend's or a relative's iPod with the same playlist that you intend to play. In this way, if your iPod stops working or your battery runs out, a back up is ready to take charge. Having a back up is important to ensure that your party does not come to a quick end without music.
3. Keep iPod Fully Charged
Talking of running out of battery, keep your iPod and its back up fully charged so that no battery issues arise. Don't forget to carry the iPod charger at the party so that if at all, your battery shows signs of red, then you can look for a power point and charge it up all over again.
4. Motley of Tunes
Be sure to load music for everyone. Don't allow your choices to rule while you upload music in your iPod. It will be great if a bit of music is there for everyone from kids to grandmas. Polka, waltz, jazz, soft melody all should be on the screen. Showcase your variety and impress everyone.
5. Take a Test
Before the wedding day, a practice drive is must to ascertain if things are going the right way or not as planned by you. Test the player with the sound systems at the wedding venue, adjusting sound levels and testing song transitions and check the system thoroughly.