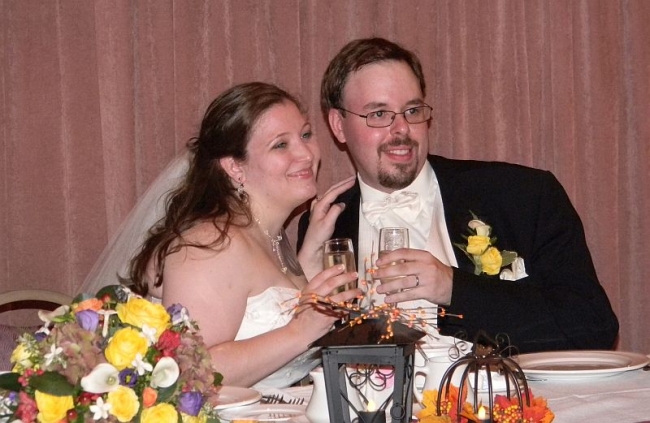 Couples are opting for iPod rather than a DJ for their wedding. Well, don't get bewildered by the word 'iPod weddings' as iPod wedding is nothing but a wedding in which music is supplied via iPod instead of a DJ or other musicians. An iPod instead of a DJ enables the couple to have a tailor made playlist where they can include songs which hold true meaning for them. So, if you are thinking of having an iPod wedding, make sure you have the following equipments and some helpful tips that ensure a hassle free, fun filled and unique iPod wedding.
1. A Mixer
During a common wedding, a DJ is present who adjusts the volume of the songs according to the required audio level. But in an iPod wedding, there isn't a DJ and the iPod itself doesn't self correct the volume. Therefore, you need to have a mixer which can adjust audio level according to the song being played so that you don't have to hear ear splitting music at a point while a silent song at another time.
2. Microphone and Microphone Cable
If you are planning song dedications or want to tell the guests about the importance of a song in your love life, make sure that you have a microphone as well as a microphone cable that can be connected to the mixer. This way the audience would connect to the songs being played.
3. Amplifier Cables
You need to plug the mixer to an amplifier for better sounds. An amplifier cable would make sure that the music or the sounds are not distorted. For this you need to know the difference between ¼"plug, RCA plug, XLR plug and mini plugs. This way you can avoid the hassle of getting the wrong cable for you amplifier.
4. Amplifier, Speaker and Speaker Cable
Obviously, music from the iPod cannot be heard by the guests at your big day. Therefore, you need to get appropriate speakers for your wedding day. Don't opt for 4" overhead speakers as you might not have a sound engineer to adjust the volume and balance of sounds during the wedding. These speakers fail if the back up of the hall has any problem. Rent speakers that can run music loud enough for all the guests to hear. But don't have too high volumes. You can always test venue speakers prior to the wedding.
5. Back Up
You ought to rent some back up equipment if any of the items above encounter any problem. Make sure that you have things that are required for great sounds at your wedding. Don't rely on getting the equipment fixed during the wedding, as this would kill the whole mood of the party.
6. Insurance
At times your guests can trip off the wires and cables while dancing around the room. This could damage the equipment and pose a physical hazard to guests. Therefore, have you equipment insured for the day so that you don't waste some crucial years of your life paying off the debts from damages.
7. Music
You may like rock music, but all your guests won't. Remember, wedding is not the time where you teach the guests about music appreciation. Opt for the music that your folks are familiar with. Prefer playing those lovable wedding tunes so that the guests can warm up on the dance floor. You can begin your experiments at the latter half of the wedding. Have soft tunes during cocktails and dinners so that the guests don't have problems while conversing with each other. Have a perfect song order and don't choose the songs that are too long.
8. Miscellaneous Requirements
Make sure that you give someone the responsibility of picking up all the equipment. Ask one of your folks to make the announcements during the wedding. Prefer someone who knows how to work with a microphone as no one wants someone squealing through the microphone. You would also have to ask someone to dismantle the equipment later and give it back.
iPod weddings are a great way to save huge amount of money as you don't have to spend a lot of money paying the DJ and getting heavy, expensive equipment. Just be a little caution so that your iPod wedding is hassle free and you have the best moments of your life at your wedding.