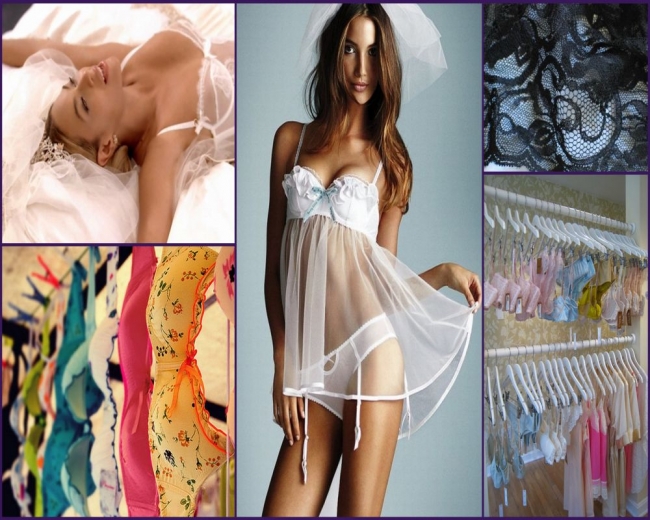 Wedding is one of the most important ceremonies in your life. Every bride wants to look resplendent in her wedding attire and would go to great extents to achieve the humongous task. In this frenzy, most of them forget about what they wear underneath their beautiful dress. Bridal lingerie is a crucial part of the bridal trousseau and the overall silhouette of your bridal dress can undergo a complete and welcome change with the right lingerie. Here are five essential tips for choosing the best bridal lingerie and add that extra sensuality and elegance to your gait.
1. Comfort versus appeal
Here, many brides are confused as to whether they should go for something sensuous or stick to the comfort factor. Comfort definitely comes first when it comes to bridal lingerie. Sex appeal can wait and you have the entire evening to impress your partner. Choose well fitting, comfortable lingerie as you will have to wear it all day. Fit plays a great role in adding extra elegance to your wedding gown. Corsets and bustiers are the most sought after as they can cinch your waist to create that perfect hour glass figure.
2. Material and texture
Number of factors like climatic conditions and material of your wedding gown can be taken into consideration while looking for materials that best suit your body and dress. For summer weddings, natural fibers like cotton and silk would be the ideal choice as it can absorb sweat and keep you cool all throughout. Winter weddings will give you better options like satin, velour and much more depending on your preference.
3. Color of the fabric
The choice of color for bridal lingerie is always confusion for women. The most obvious tendency for all women is to go for lingerie that is of the same color as the wedding dress. However, this is not always a great idea as wedding gowns in finer materials would allow the lingerie to be seen through which can spoil the entire beauty of the gown as well as the purity of the occasion. In such cases, opt for nude shades, ivory, beige or flesh color underwear that will not be very prominent under your wedding dress.
4. Choice of shops
For wedding lingerie, you will always need a fitting session which cannot be avoided. Look for specialist shops that allow fitting sessions so that you don't go wrong with the size, comfort and fit of the inner wear. All these factors create a lot of difference in how you carry yourself, your posture and the entire appearance of your wedding outfit. You must make sure that the shops have enough choice to cater to your needs. It will be a good idea to carry a piece of fabric used for your wedding gown to do a quick matching session in the shop.
5. When and how to choose
Finally with all these things in mind, your bridal lingerie must be something that primarily appeals to you. Do not go by what others like as you may feel uncomfortable and not confident on the wedding day. This is why it is important to choose the lingerie yourself. Remember that the lingerie must be chosen way before the fitting session of your wedding dress.