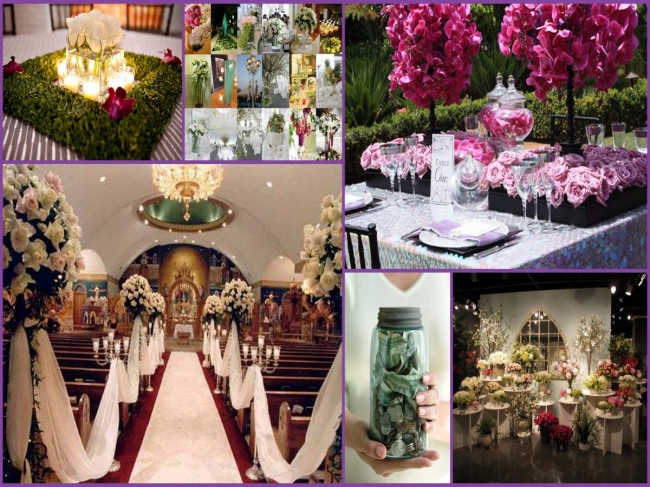 Flower arrangement for a wedding can't be kept simple. It needs great experience and a professional touch to make the best arrangements for a perfect wedding. Be careful while looking for a florist and make that intelligent decision that is appreciated by all. We have put together some essential tips to choose a perfect wedding florist.
1. Dribble down your needs
You need to be sure about your preference before you begin searching. You need to decide that you want a florist or a floral designer? Most importantly this decision is influenced by your budget. An efficient florist would be great in handling flower arrangements for weddings, but an excellent option for the same would be to hire a professional floral designer. An amazing idea for this big day is to follow a particular theme. A perfect floral designer can actually make arrangements to make your wedding dream come true. Another advantage of hiring a floral designer is that he will focus only on your assignment at a particular time unlike a florist who is usually engaged in multiple occasions. Make your mind before taking a decision.
2. Ask around
This is a great option before taking any decision. Asking around will leave you with options that hold a good reputation. There is no point in choosing probably a florist who takes maximum charges but doesn't hold prestige among the people. Talk to people who have already made arrangements for weddings in their family. The best way to choose the one who offer great service is by relying on the word of mouth. If you are unable to find any close references, then another trustworthy option is to have a word with your venue manager. Those who deal daily can obviously suggest the best for you.
3. Collect pictures
It is a natural tendency to envision what you actually want your wedding to look like. But what is actually needed to materialize your dream is to explain that envision to your florist. The best way to explain it out is by collecting pictures that are similar to your dream wedding. It is important that you begin your collection early and keep modifying the same as you get better options. You can collect image from different sources that include magazines, wedding websites, and internet etc. the more you research, the more options you will have in your hand.
4. Consider your budget
Keeping your budget in mind before approaching a florist is very important. Decide well in advance regarding the amount that you are ready to spend. This will be convenient for you and even your florist. He will have a clear idea regarding your budget, so will make arrangements accordingly. Wedding planners recommend devoting about 10 percent of your total wedding budget on flowers.
5. What kind of extras do you need?
While you are selecting a florist, to be well aware about the kind of extras that you will require can act as a real life saver. Extra flowers can be conveniently used to cover the floor, and even the bride's bouquet. There are a variety of ways to take the maximum from your florist. Let him be creative but make sure that you supervise well so that there is no scope for wastage.