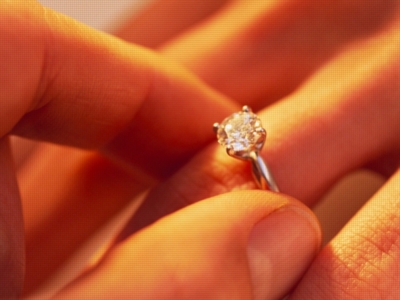 Hosting an engagement party is not a cakewalk. The extravaganza that the celebrations would accompany, usually depends on the decided budget. The engagement party lends a chance to the present guests, to meet up with the new couple and congratulate them for their wedding plans. Engagement party requires proper planning. Here are a few tips to help you get started.
1. Party should be classy and elegant
The engagement party should be sober, classy and elegant. The party should not be such that the guests do not have anything to look forward to during the marriage. Remember to give enough time to each of your guests and this will be possible only if you plan a simple and relaxed event.
2. Venue and suitable theme
Decide on the place where the engagement party is to be held. The choice of place does not matter much as long as you decorate it in accordance with the theme of the party. This is one place where you have the chance to show your creativity. You can decorate the place with red balloons, hearts and you can even set a dress code for the event.
3. Preparing the guest list
Preparing the guest list requires a lot of cautiousness. The list should be very limited and should include the names of only those people who are extremely dear to you. Inviting a person for the engagement, who will not be present for the wedding, is a total blunder. The couple should be consulted before planning the list.
4. Make available good food
Food is the central point of all parties. One thing which the guests talk about after every party is the cuisine. One way to make the guests happy is to serve the delicacies which are the latest trends in parties. You should spend tactfully on the food arrangements.
5. Arrange for a good photographer
Photographs help you to relive a moment. So, you should arrange photographers for the occasion. Music is the soul of all parties. So, you should arrange for some soulful music which will create a romantic atmosphere.
6. Politely deny gifts
You can politely instruct the guests to not get gifts for the engagement. At the time of preparing the invitations, don't forget to mention" No gifts will be entertained" or you can write "Your blessing is our gift".
Spend smartly and make your engagement party an exciting affair.