Every woman wants to be the star of her own wedding. However, if takes a few extra effort to truly shine as a bride. Here are a few tips that can help you sparkle on your wedding day.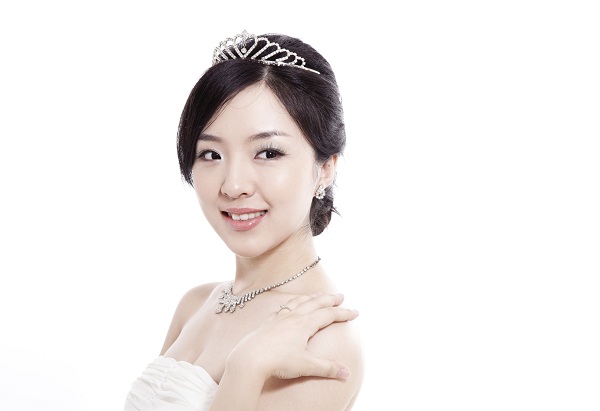 1. Glitter
This really is a no brainer. Little girls have been using glitter to add sparkle to everything for ages now and you too can use the same to give yourself a fairy princess-y shine on your big day. Wear body glitter on the exposed parts of your body to shine as much as the rock on your finger!
2. Strategic use of bronzer and highlighters
If you want your person to sparkle just as much your dress does on your wedding day, you can always get a professional makeup artist use highlighters and bronzers to make your skin look sun-kissed, yet dewy and sparkly.
3. Lighting
Yes ladies, the amount of light that falls on you during your wedding can actually determine how much you will sparkle! An elaborate white gown can seem almost blinding under the blaze of the midday sun though it will acquire an ethereal glow in a slightly dimly lit church or even at dusk.
4. Crystals on your dress
A few simple yet strategically placed Swarovski crystals on your dress and veil can help you sparkle in the truest sense of the word as you walk down the aisle. Choose the number of crystals according to your comfort level. You can even opt for a sequined bodice if Swarovski crystals aren't your thing.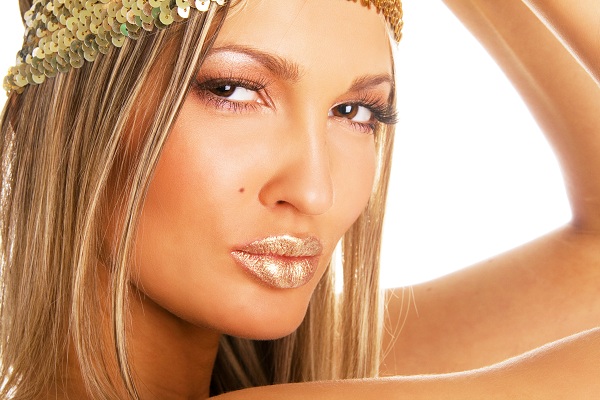 5. Jewelry
The quickest way to add a sparkle to your person on your wedding day is to wear an elaborate piece of jewelry preferably something with a lot of diamonds. If you can't afford one big rock, opt for an elaborate necklace, bracelet or tiara that features a bunch of diamonds in the lowest possible caratage. If you don't mind wearing imitation jewelry on your wedding day, buy pieces made using cubic zirconia or any other less expansive gemstone of your choice.