So you have become Vegan, are living off the grid, use eco-friendly fuels, have replaced your toilets with eco-friendly ones and in short a true candidate of the Go Green revolution. And all the while during your hair-brained mission, your guy was always there for you and he finally proposed! Oh My God, right?
However, once you settle down a bit, you will realize something; almost every detail about your wedding can be managed in an eco-friendly manner. Everything, but your wedding dress, right? Wrong again ladies! Presenting to all eco-friendly brides to be, alternative options to traditional wedding dresses made in an environmentally friendly manner.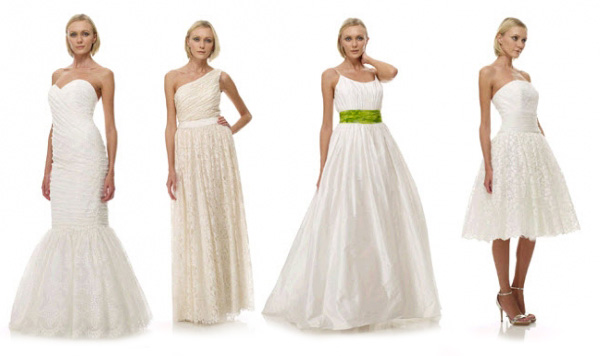 Significant Options for the Wedding Dress
The very first idea for your eco-friendly wedding dress would be to find the correct au natural material. In short, look for sustainable materials which may ultimately not give the snow white dress you had in mind, but something equally beautiful at the same time.
Choose from options like hemp, silk, bamboo and organic cotton for designing your wedding dress. There is a good chance that you can purchase such gowns ready made from the web or some other source. However, it is advised to find a good designer and sew the dress according to your taste, simply by providing the fabric to the designer. You are free to choose colorful dresses as well, preferably tinted with plant dyes.
One of the rules of being eco-friendly is to reuse. In that case, you could consider reusing and revamping another person's dress and wearing it while walking down the aisle. You might argue that that will make you feel like picking something off a garage sale. However, think; what is the harm after all in wearing a revamped version of someone's waste psychology?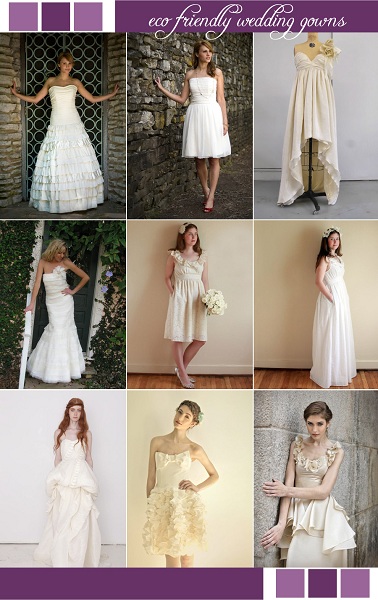 Futuristic Vision and Do Gooder
Hopefully, if your guy has managed to survive your hair-brained ways, the marriage will survive as well, till death does you apart. If not, then buy such a dress or get such a dress made that you can wear it on a couple of occasions apart from your wedding day. Even if the vows tick, make amends to your dress and make it compliant enough to be worn on a host of other occasions.
Finally, if everything else or sense has failed with you, think about the aftermath of that layered frilly nonsense. If nothing, then at least you can consider giving it away to someone else or in charity. You could also perhaps start an online business of refurbished wedding dresses, just saying!