Who doesn't want to make their wedding day the most memorable day of their life? Some people rope in the best event managers and designers to make this day an event worth remembering. What's interesting is that most event planners discuss numerous themes but not what the couple is really aiming at, long-lasting love. Why not make this the theme of your wedding and get people mesmerized with the way you two are in love. Like any other theme, the 'long-lasting love' theme too needs detailing of even the minutest aspect from the menu to the decor to the presentation till the last champagne toast. So it's best not to leave it totally on your event manager but to get involved in things to give that personal touch to your day. After all it your day and you ought to live it the best way possible.
Below mentioned are some easy to follow steps for you to organize your wedding in love theme wedding style:
1. Start from the invitation: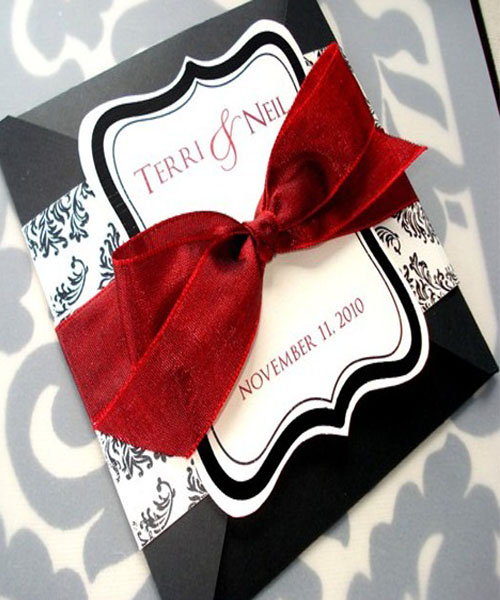 Pay attention to the invitation card. Why not introduce an element of love to relate it with the theme that you so proudly want to display. Cards with love motifs are quite common. If you want something different, you can find a super romantic poem and get it written or printed on the cards in beautiful fonts. Remember, it's minor detailing that creates an impact so make sure everything is in sync. One interesting idea is to relate the starting ceremony of sending invitations to the last step of giving gifts to the guests on the wedding day. For this all that you need to do is to introduce a common element in both the invitation as well as the gift. You can search and get embossed a separate yet romantic poem on both of these. A common design element can also be introduced. For example, you can include a pair of hearts with the invitation as well as with the gifts. The packing can be of the same theme. There are many options; all that you need to do is to plan your budget and manage things suitably.
2. Pay attention to your cake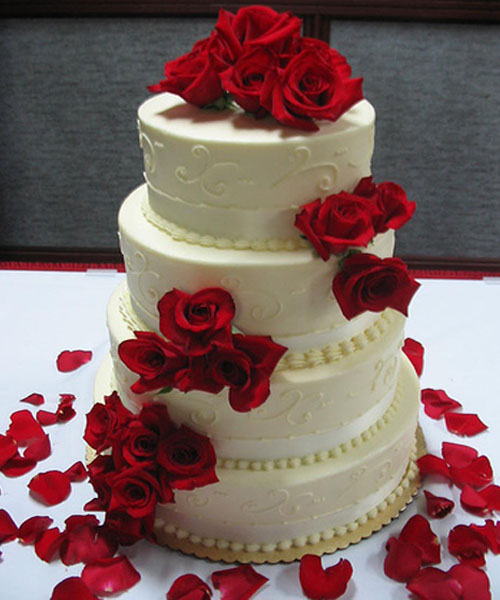 The wedding cake is the cynosure of all eyes on the wedding day. It has to be special. Select one with soft fairy colors and pretty patterns. Avoid loud colors, they do look vibrant yet you may not want a very loud feeling on such a soft moment. Again, pay attention to details. Get the table adorned with lace, place an in-love couple on the top of the cake and choose a taste that has luster and melts in mouth. It's proven that such tastes work wonders. Also plan your menu so that you have a few 'love' enhancing dishes. Use chocolates, strawberries, wines, cinnamon et cetera in desserts and other food. Studies have proved that these affect the love hormones in body and have a calming effect on the mind. Pay extra attention to garnishing. Talk to the chef in person and explain the kind of garnishing you'd want.
3. Add flowers, as much as you can: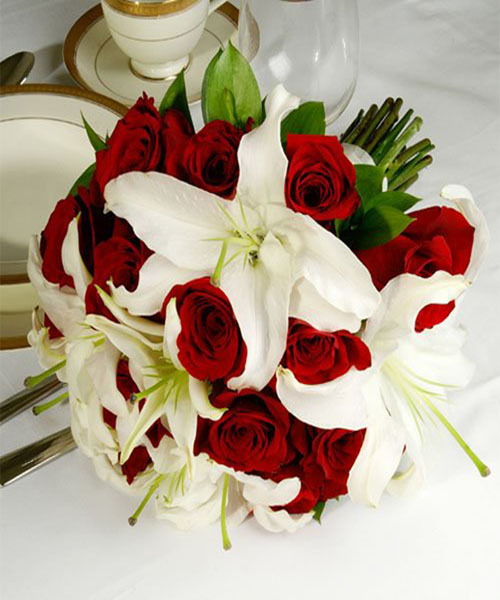 Nothing describes love more than flowers. From table to walls of banquet, use flowers. Get in touch with your event manager to determine the color and style of bouquet that would match with the entire interiors. This doesn't mean that you'd go overboard with it, but a pretty pink bouquet with a love note on the table would do much more than just enhancing the mood of all the guests. Display flowers in a surprising fashion. Imagine a guest bends down to pick his fallen wallet and finds a flower bed beneath all the chairs. Also the guests can be welcomed with flowers. But yes choose a color that instead of blending with the most prominent color, gets highlighted. For example, the safest colors for a white-themed decor are pink, red and orange.
4. Show it with show pieces: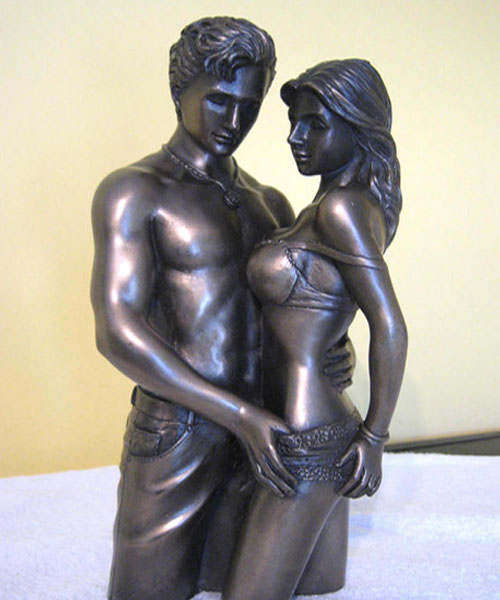 Select a few show pieces depicting a couple romantically involved or holding each other. These can be used in different shapes and sizes in the complete hall. You can place a small one on the table, a large one on the entrance, a medium by the main path and these can even be decorated differently to give a different feel. If you have any such gift from your spouse, display it with a beautifully written note and be sure of admiration and wishes.
5. Use photos to give the real touch: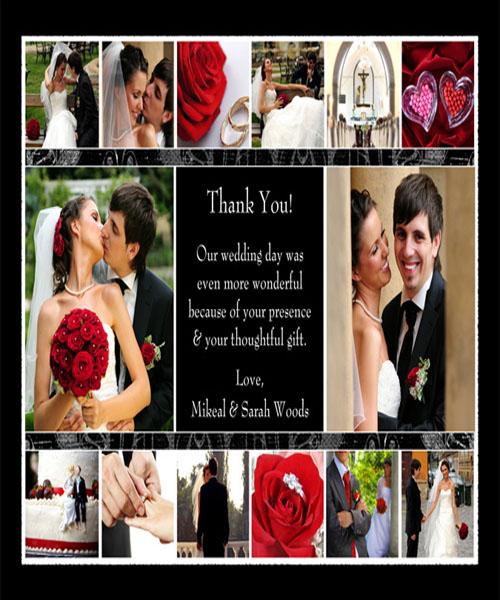 Collect all the happy memories that you two have of each other. If you want to be the center of attraction, create a collage and display it on the walls. A few couples prefer collecting pictures of a few successful couples, getting them framed and displaying them on the walls giving a touch of reality to the theme. You can also display wedding photos, family photos of your parents and grandparents. Make sure you select happy faces and these are all framed well before displaying.
6. Dance to the tune: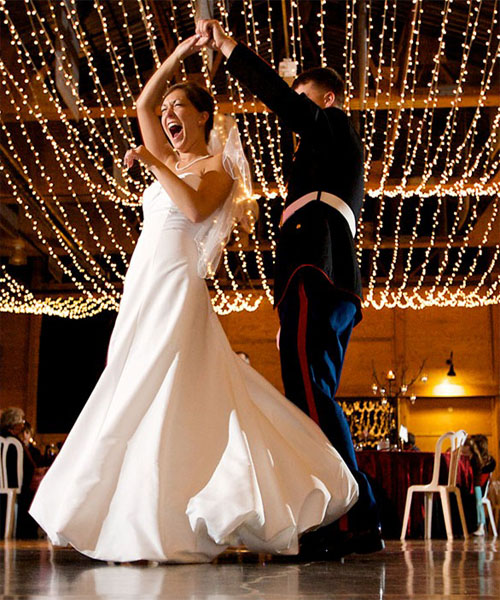 Prepare a passionate romantic dance and select a few most romantic tunes to dance to. Instead of selecting a loud dance form prefer one that starts soft, stay together and look into each other's eyes while you dance. These minor things add zing to the theme and also allow both of you to get more in tune with each other during the course of the wedding. This will undoubtedly add gleam to your wedding theme.
One of the important things is for the bride and groom to match their outfits well. You should look like a couple, and not two different people dressed in different patterns.