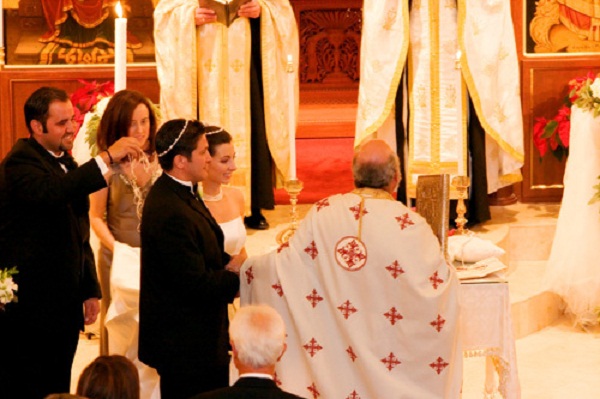 All marriages are attributed by their own accepted tradition that has been traveling through centuries. Every culture has different interesting and appealing wedding traditions, therefore instead of following your own religious wedding traditions, borrow some from other cultures and define your own style of wedding ceremony. Here's how you can resist a few monotonous wedding traditions off your list and be yourself at your wedding day.
1. Wear your favorite color
Traditionally, brides used to wear white wedding gown until Queen Victoria gave away a new trend. White color might have its own wedding significance, but that doesn't make it the only color to be worn at the wedding ceremony. There are thousands of colors, so why pick the the obvious color. Choose the color that speaks your heart and something that naturally complement your figure and complexion. Your guests will surely be surprised when you will walk down the aisle in something they have never dreamt of.
2. Wedding party that closely defines you
It is not necessary to be accompanied by bridesmaids. If you have brothers but no sisters and most close friends are guys, you can always choose to differ. A wedding ceremony is never segregated by gender. Thereby, do not go ahead and invite distant female friends just because you need be accompanied by a female as a bride. Wedding is a special day for you and sure you would be more happier with your close ones. Likewise, if you are a groom and have tons of female friends, call them up rather sending invites to someone irrelevant. But, make sure you both make the decision as a couple.
3. Close friend as wedding officiant
One obvious tradition in any wedding ceremony is hiring the services of the wedding officiant. Even though organizing a marriage ceremony calls for an actual and official marriage ceremony under the scrutiny of attendees and justice, it does not mean you can't think out of the box. Marriage is all about transcending barriers and exchanging vows. Even your closest friend can do it. A close friend or a family member can also play the role of a wedding officiant. However, don't forget to get it on paper to redeem yourself from being tagged as illegal couple!
4. Walking down the aisle with a song of your choice
The mesmerizing traditional wedding tune of 'Pachelbel's Cannon' has almost always marked the entry of the bridegroom through the aisle. But, if that song does not speak your heart, why not play something that holds great meaning to both of you. It could be the song you heard the first time together or could be the one you both love. Let your DJ play the song for you as you walk down the aisle and also when you make the exit with your newly wedded partner.
5. Incorporate fun activities in to wedding planning
If you think wedding means sitting idly with your partner somewhere in the ceremony hall, then you are absolutely wrong. There are fun ways to make the wedding day worth remembering.One useful tip is to do something creative. There are many common interest you share with your fiancé, incorporate those in the ceremony. This would make the wedding enjoyable, both for you and your family.
6. Favorite food options
Food is an excellent source to make your party your own. Serve the food that you and your fiancé love and not something that is usually served at the wedding. For instance, if traditional confection or wedding cake is not something you want to serve to your guest, serve whatever you like. But, ensure that the food you are about to serve does not make only your favorite, but something that all will look forward to. You certainly don't want your guest to slip away emptied stomach!