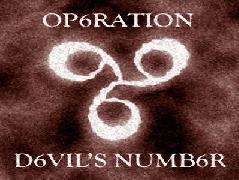 2006 is a year full of hope for many lovers to tie their knots. And this is evident with the ever increasing rush in the registration office all around the globe.
666 normally considered as the devil's number least seems to affect the excited couples as they are all determined to walk down the aisle on this very day. Offices in Holland are flooding with urgent request from helluva number of couples to get married.
In the Dutch city of Enschede, 17 couples have already dropped their application for getting married on 6/6/6. Oh! Babe. Let's hope that things turn out well as planned by all these love birds. In Arnhem and Amsterdam the wave is on but Cambridge is yet to wake up to this 666 revolution.