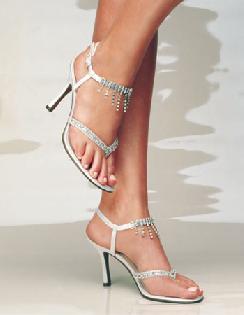 Make your wedding day a moment to remember with the unique accessories that wedding accessories has on offer for you. Featuring elegantly designed bridal shoes; you will find that you would just love to pack all that they have in store for you.
All in price range affordable by you, they houses shoes for various formal and informal gatherings. Silk, satin, boca fabrics, dyeable designs and lot more that you can pick up from. They even have removable heeltap shoes, flat shoes and sexy delicate designed bridal shoes.
I would advise you to go for the Moulin Rouge ($154.99), Tiffany ($101.99) and Molly ($ 33.99). But you of course can have a look at each one of them show cased in the store or online.