From your kitchen countertop to your baby's bedroom, mason jars have found a way make space everywhere around the house. Apart from being super functional, these cute jars have inspired many DIY projects. In fact, these jars have also inspired mason jar wedding card invitations. Not only are they easy to prepare but also make unique wedding invitations for outdoor rustic weddings. There are many ways of using a mason jar in your wedding invitation. Here are few mason jar wedding card invitation ideas to inspire you to create beautiful invitation from scratch.
Burlap background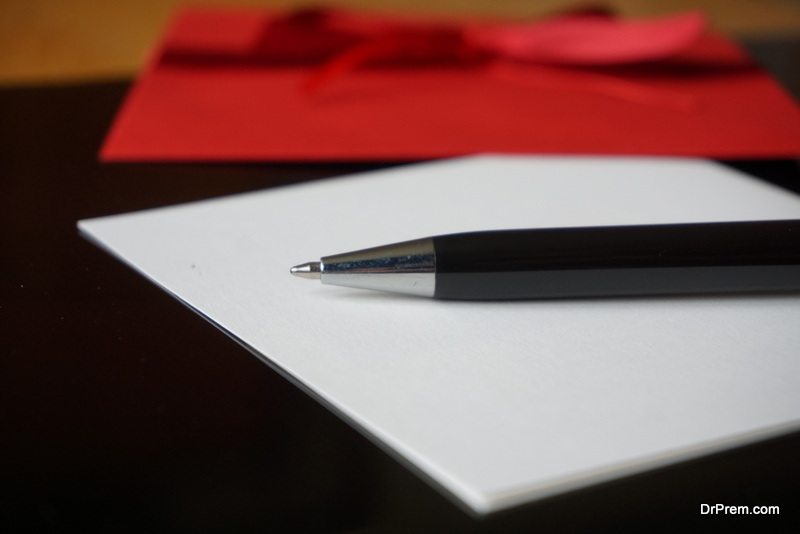 The rugged texture of burlap goes well with the sturdy frame of mason jars. The combination looks rustic, yet pleasing to the eye. All you have to do is cut a paper in the shape of mason jar. Next, cut a burlap in the shape of a rectangle proportionate to your invitation card. Finally, stick them together. For a finishing touch, outline the jar with a brown marker. Also, use a thread to create a bow at the front of the invitation.
Lace overlap
One of the most beautiful invitation ideas using mason jars for your wedding is using lace overlap.
Mason jars have a rustic appeal to them. However, if you prefer to make it softer and edgy, nothing beats intricate lacey fabric. You can cover your invitation card with a circularly cut lacey fabric to make a holder for your invitation. Tie the card with a burlap or yarn string.
Flowers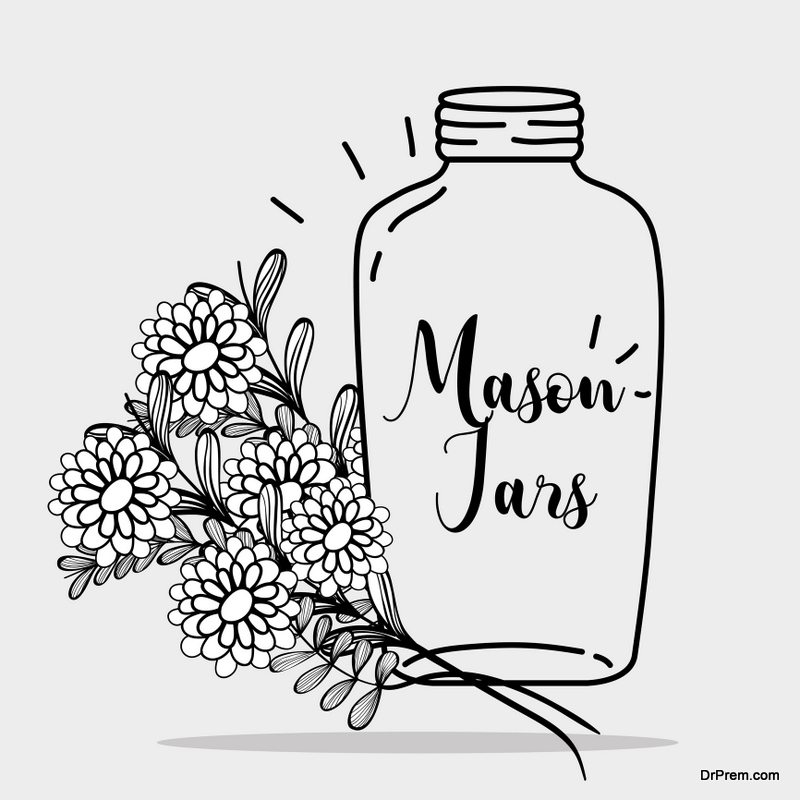 Weddings are incomplete without flowers, aren't they? You can create beautiful invitation ideas using mason jars for your wedding by adding flowers. Flowers will give the printed mason jars on your wedding invitation a touch of delicacy.
Painted mason jars
You can give your invitation card a personal touch by painting them yourself. Draw little mason jars on a corner of your invitations. For the best effect, paint them in a monotone shade. This way you will create a wedding invitation card worth preserving.
Hanging mason jars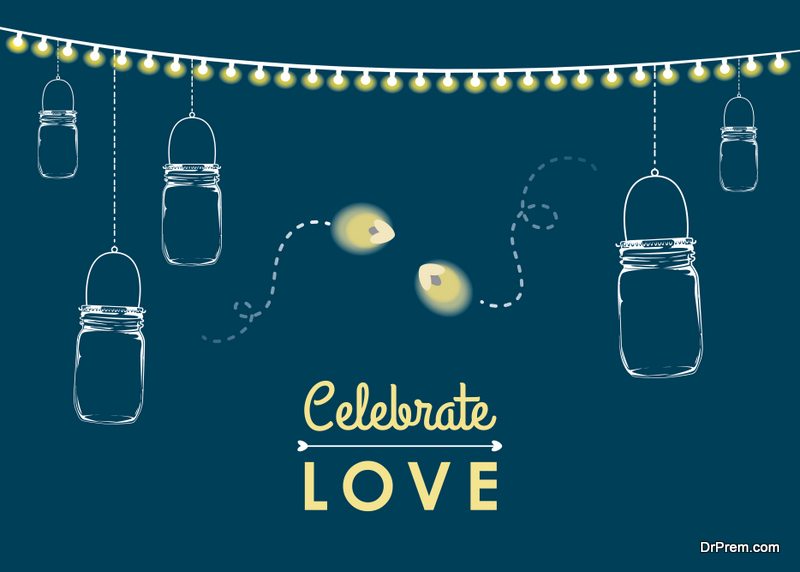 With an outdoor wedding, you can work a lot with nature. You can wrap a fabric around the trunk or hang lights on the branches. Similarly, one of the great wedding card invitation ideas with mason jars would be to hang them by a branch. It will add a unique sparkle to your wedding. Moreover, the guests will leave for home pleased.
Mason jar shaped invitations
If you are looking for a low budget yet beautiful invitation ideas using mason jars for your wedding, you can, without a doubt, go for mason jar shaped invitations. Simply cut your invitations in the shape of mason jars. Use fun colors and get them printed with the details on them. They will look rustic yet cute.
Lasercut wooden invitations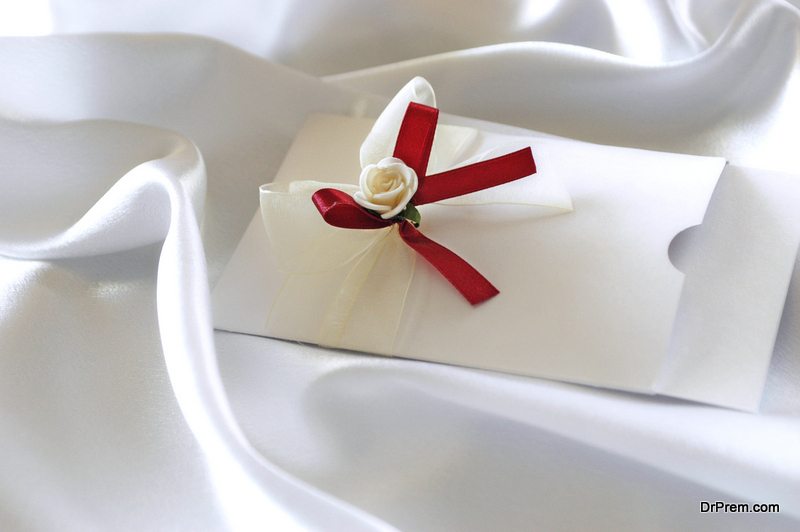 Wedding invitations are a special part of the wedding. If you have opted for a low-key, yet a memorable wedding; do not compromise on your wedding invitations.
Look no further for a perfect mason jar wedding card invitation ideas. Lasercut wooden invitations are not only unique, but they also go well with the theme of your wedding.
Photograph mason jar wedding card invitation ideas
You can get creative with wedding card by involving pictures in them. Add a picture of you with your soulmate on one corner of the invitation. Then paste some pictures of little mason jars over the other corner.
Be creative with the placement of your pictures to create beautiful invitation ideas using mason jars for your wedding. You can place the picture inside the mason jar frames as well. Add burlap or ribbon to add the final touch.