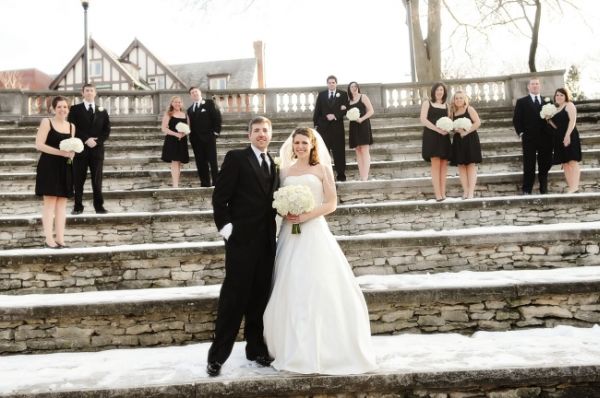 Most of us think winter to be a bit off-season to get married due to harsh climatic conditions. But, if you prod a plan a bit with your partner, you can enjoy one of the best weddings of the season. Make your wedding romantic and unique with splendid backdrop of nature in the pristine white snow. With the happy and cheerful ambiance that surrounds the holiday festive season, winter is actually perfect to plan your wedding and to bring a sense of romance and warmth.
Winter wedding invitation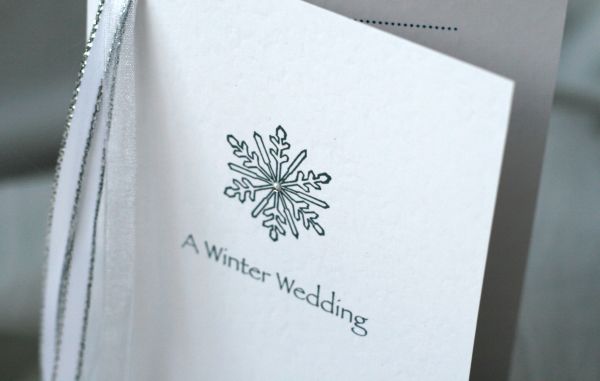 One among the basic preparation for the wedding is to choose the right wedding invite that are elegant and adds the festive air to the wedding. You can plan to buy the stationery well ahead in advance right after the holidays in the clearance salve to save money. A mix of metallic shades along with your favorite color will make the invite look elegant. You may also want to add specific themes to give the card a winter-based theme. Graphic elements such as blue, silver, grays add a natural element to the invite. Embellishments such as pine-cones, satin ribbon bring out the winter them to the invitation.
Winter wedding flowers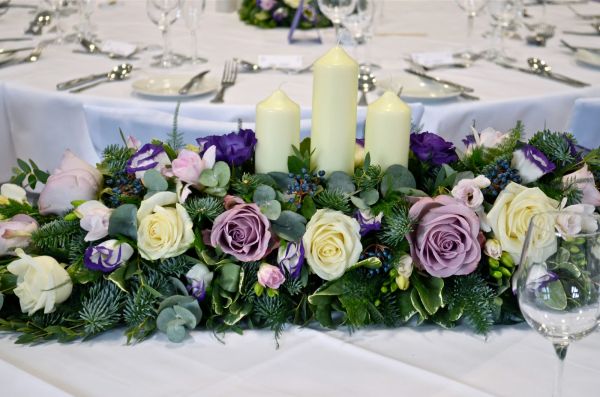 Depending on the availability plan well ahead of the color that complements the winter wedding. You can mix white roses with sliver colored flowers such as crocus,silver-dollar eucalyptus, dusty miller, stephanotis and baby blue eucalyptus . Or splash it with bright color with a bouquet of roses, greenery, orchids and berries. Also, a mix of dahlia, astilbe, seeded eucalyptus and dusty miller gives a colorful and cheery look. If you are looking for less expensive options, then you can choose for seasonal flowers such as tulips, roses, orchids and ornamental berries also make beautiful floral carnation.
Winter wedding food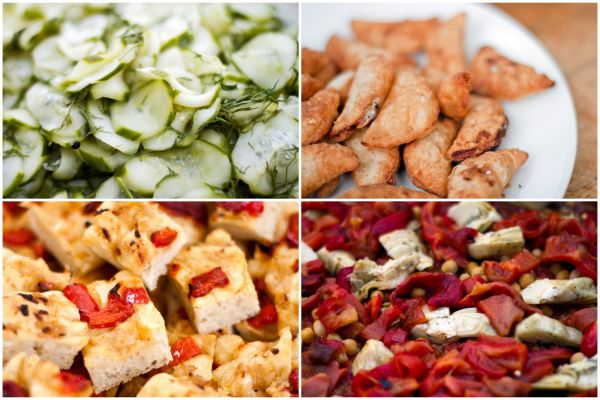 Winder must have warm and satisfying menu. Depending on your budget you can plan a four or even a seven course menu. However, the trend these days is to plan for something that is simple, yummy and memorable – The Comfort Food. Saucy, braised dishes, hamburger sliders, tomato soup with mini sandwiches, hot chocolate, cheddar crumbles and potato with a cool array of toppings. You must remember to reduce the portions to mini versions. Give a winter touch to the menu with seasonal vegetables such as squash or pumpkin. This way you can serve a variety of favorite dishes of the guests without crossing your budget.
Winter wedding beverages and bar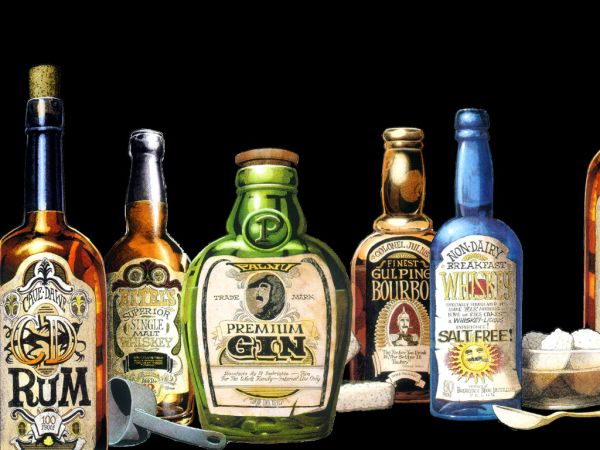 A winter wedding calls for beverages that are hot and smooth to make the guests feel warm and comfortable. Mulled mead has variety of flavors and you can have them served chilled or warm. Irish coffee, a classic fruit punch or a hot chocolate martini is some of the warm options that you can consider offering your guests. You can also have an interesting cocktail that matches the color and the mood of the wedding theme. Bring in the seasonal flavors with Butterscotch schnapps, Mint mojitos to remind your guests the season of joy and festivity.
Winter wedding reception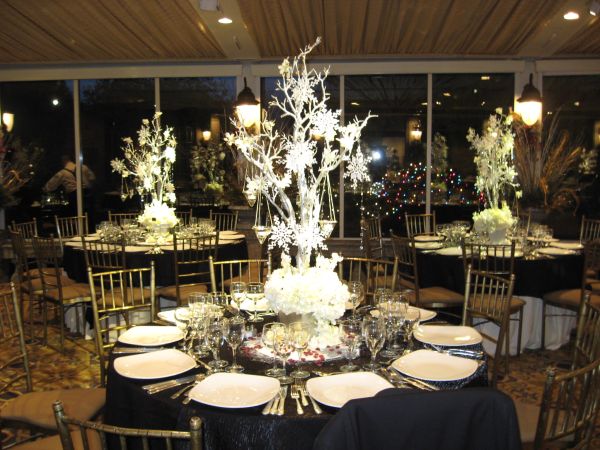 You can plan theme with the festive colors to bring about the Christmas fantasy with green and red. Including everything in white will accentuate the winter-based theme – decorations, candles, snowflake ornaments, table runners, chandeliers, fixtures and lots of white flowers. Get the winter decorations such as streamers, balloons, drapes that complement the wedding or winter theme. Think of various color combination that can spruce up the mood and the air of festivity of the wedding such as Gold & Cream, Blue & Cream or Blue & Silver. You also get a rich look and feel with Red, Cream and Gold color scheme.
Winter wedding colors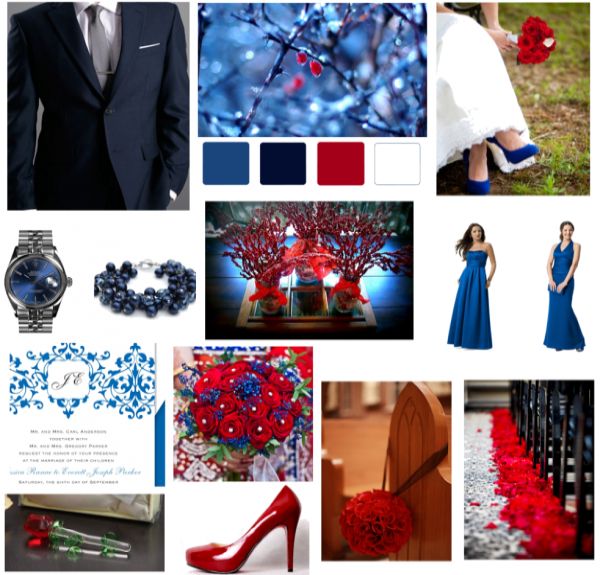 The color scheme that you choose determines and boosts the mood of the special day. You can go for traditional winter colors but stay close to the wedding theme that you have chosen. Brown and Blue is a festive and grand combination. Jewel shades such as Burgundy, Pine, Gold and Amethyst have deep colors that will leave your guests enthralled. Add touch of romance and grace with hues of Pink and Silver. Turn the whole ambiance look royal and elegant with Navy and Gold.
Winter wedding decoration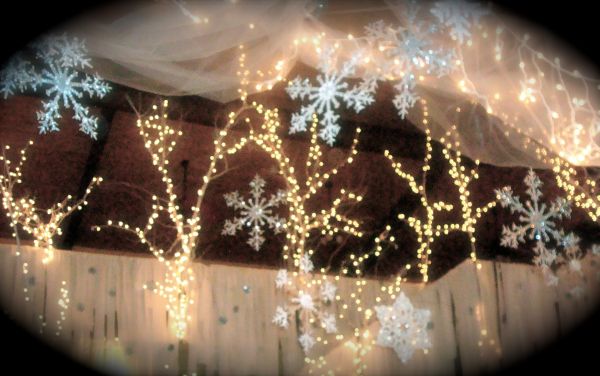 Decorations for winter wedding again surround the theme. Whether you want a magical setting, winter wonderland or a festival theme, decoration play a vital role in bringing about the right effect to the atmosphere. Colors, flowers, lighting, embellishments and tulle can be used to create a charming effect to the overall mood of the wedding.
While rich colors for the table add warmth to the environment, winter flowers such as orchids, roses, lilies brings in natural elegance. Various sizes of candles, soft colorful lights will make the atmosphere magical and cinematic. Use lights in combination with tulle that will go with the color theme. You can also have center piece decoration on each table such as snowflakes, decorative Christmas tree to keep the tradition of the festive season.Winter wedding favor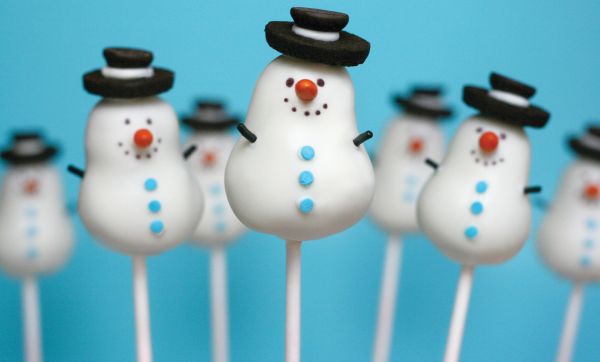 Let your guests leave the wedding with magnificent memory of your winter wedding. Tin of marshmallows, snow globe, ornaments, cookie cutter, soup mix, a small photo frame of both you and your partner inside and candles are some great souvenir ideas that you can give your guests.
Winter wedding attire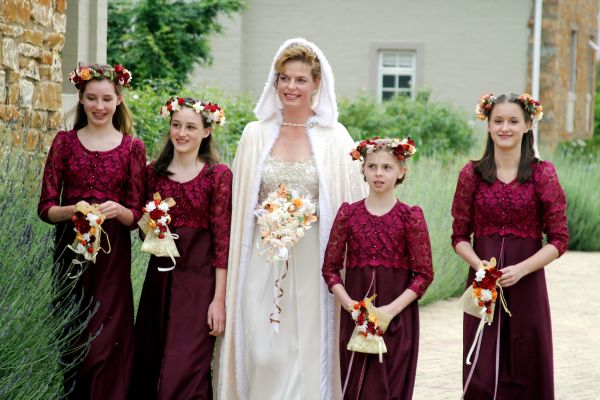 Evoke the elegant look of the bride and the groom straight from the movies with white long silk dress (bride) and tails (groom). Accentuate your looks with jewelry and accessories such as shrugs, capes, coats, wraps, or a shawl. Strapless or sleeveless bride dresses are quite impractical for a winter wedding. So, plan your attire attractive with cool color combination and that which matches the wedding theme. Men can consider heavy corduroy pants and a coat/ tuxedo that will suit the occasion.
Winter wedding favors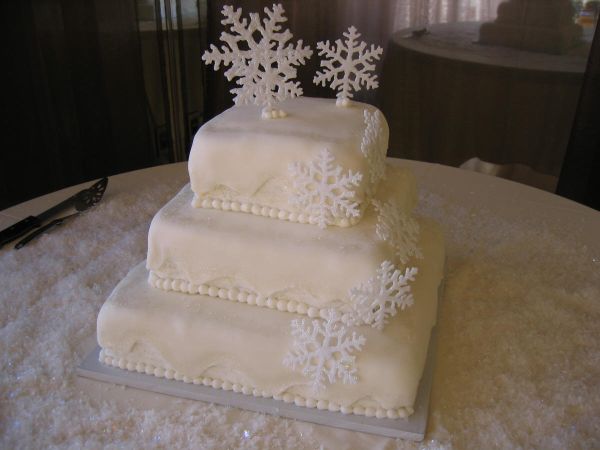 Let your guests leave the wedding with magnificent memory of your winter wedding. Tin of marshmallows, snow globe, ornaments, cookie cutter, soup mix, a small photo frame of both you and your partner inside and candles are some great souvenir ideas that you can give your guests.