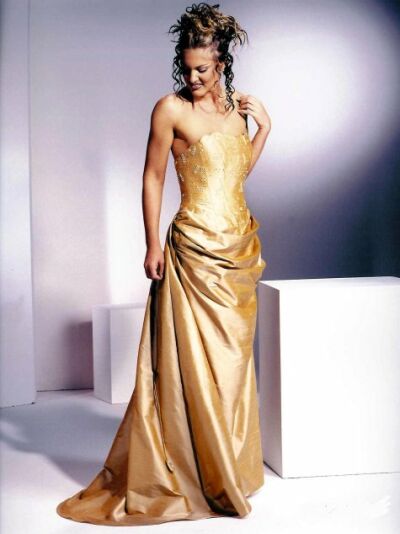 The 'American Wedding' scene is changing fast with the running horses of time. Unlike the traditional weddings of the earlier days today, weddings are becoming more contemporary and ultra modern.
In the bygone era, it was traditional for a bride to wear white wedding gowns; however, today most of the brides are inspired by the celebrities. Thus, they are getting wedding dresses designed in their favorite celebrity style.
The most noteworthy changes of all these is wedding photography. The brides are getting their photographs clicked donning sexy lingerie's and the parents are even paying a huge amount of up to £6,000 just to hire an 'action photographer' who will capture all the virgin-like exposing moments of the bride during her day.
This latest trend of getting notorious photograph clicked again goes to the celebrities who keep on doing such publicity stunts.
Via: TIMESONLINE