If your nuptial dreams include a fairy-tale wedding, Walt Disney Co. might have the perfect solution. And, to look 'radiant' you may dress in designer look on your big day. Anna Taylor has brought his New Celebration Collection and I will dress you up in this new collection for your special day.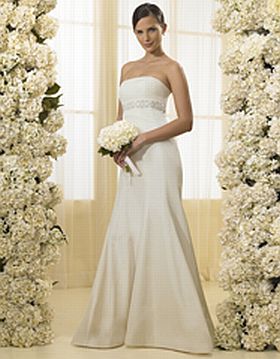 He has featured duo-wedding gowns for this season in rich silk and accented with luminous details. The Jacqueline dress (shown) is a strapless silk faille bridal gown featuring hand embroidery and a beaded waist of pearls and Swarovski crystals ($900). There is interior bustier construction for extra support and comfort for you.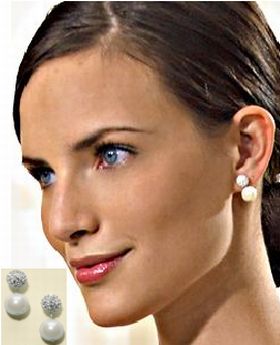 With mermaid gown, you will like to accessorize yourself with these beautiful glass pearl and pave crystal ball studs. They will glint you with its gorgeous design. ($30)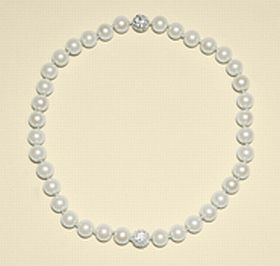 It's not compulsory to wear a necklace with this strapless gown but still if you like to wear you can adorn you neck with this glass pearl necklace with pave cubic zirconia accent ball at center and back to match your ear-studs. It's not too long and measures 15 1/2″ length. ($48)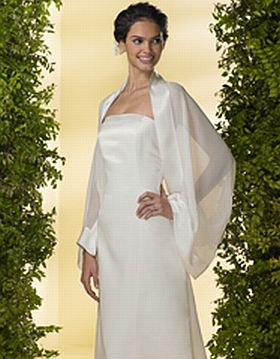 You can also opt for a wrap if you wish to. I am showing here a full bridal look in which you can dress up on your special day you can choose some from this full outlook for yourself. It is stitched at the bottom making sleeves out of it. This is a wrap made in chiffon and satin band trim. ($68)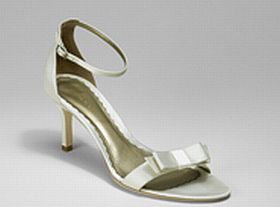 With all sparkling attire and jewelry, you will love these Kiera High Heel bow sandal with ankle strap. Designed to match your celebration gown. ($98)
This is a full dress for your wedding day if you feel like to add something more to it then you may visit whole Celebration collection of Anna Taylor.
With dress you may pick Rogue Allure by Chanel for shiny lips. Now do not say that I have forgotten your foundation! You can take a break from brushing foundation on your face and apply latest DiorSkin AirFlash Spray Foundation. I have done more then half of your work and for other nifty things like perfumes, nail polish, etc. you have to add your personal taste.
You can get this hairdo by simply making a ponytail with all hair pushed at the back. Roll the ponytail under and pin. Leave a small section of the ponytail to help you out to hide the hairpins and give a neat look to you. You may add a small retro crystal tiara compliments the hairstyle without competing with it. For a huge bun, you may use hair padding. After the hairstyle is done, you may accessorize it with headpiece or flowers.