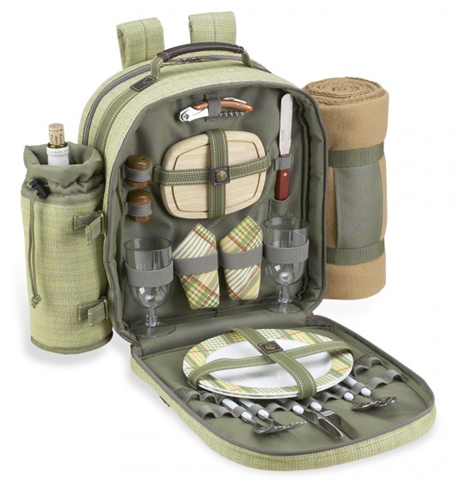 Anniversary is such an occasion which is meant for expressing love and make your partner know the feelings you have for each other. You can exclusively express your love by gifting a unique and beautiful present to your spouse on this occasion. It's always easy to shower your spouse with traditional gifts like chocolates, perfumes and flowers but to make it special, we suggest you with a list of 10 different romantic products which you can gift your better half on your anniversary.This will definitely give an everlasting effect to your memories.

1. Ascot 021H Hamptons Backpack
BRAND : Ascot
PRICE : USD 101.99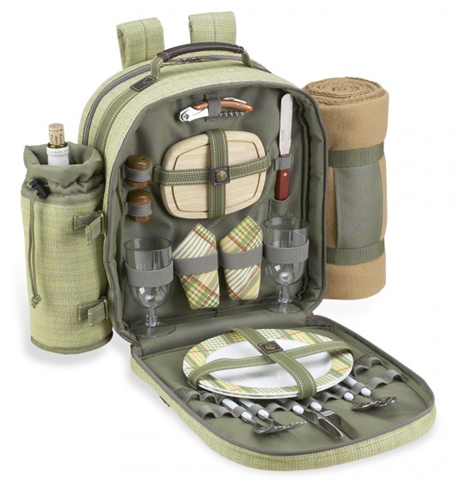 Picnic is all about spending quality time with each other. You need to relax and spend beautiful moments with your loved ones without having worried what to be carried along with you.This backpack is compact in size and provides you with all those necessary items which needs to carried on picnic. This backpack from Hampton is very spacious with segregation for different items and gives an elegant touch with beautiful designs. It offers designer fabric features and matching napkins along with plates making it a memorable gift.
USP
This Backpack allows you to carry all the necessary items which ensures that your picnic is hassle free as you need not to carry separately all the items.
PROS
It comes packaged with a complete set of accessories.
It is small enough to fit to a tiny counter.
2. Scrap Book for couples
BRAND : Karen Foster I Love to Camp Postbound Album 12″X12″ KF01442
PRICE : USD 16.99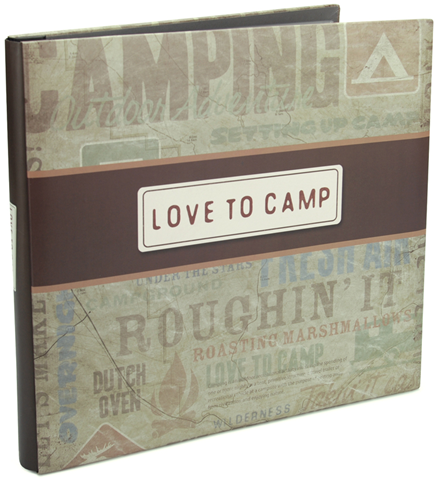 Scrapbook keeps the memory alive forever, keeping your beautiful moment's safe which you can always reopen. Karen Foster Design themed scrapbook albums are the perfect solution for keeping your activities, adventures intact. This unique post-bound, 12 by 12 inches themed scrapbook album comes with 10 top-loading clear page protectors that will store up to 20 scrapbook pages. If more pages are desired, refill with most standard post-bound refill pages and extender posts which undoubtedly makes it ideal for gifts. These high-quality scrapbooks feature a durable coated paper cover making it tough and everlasting. It comes with an elastic strap for keeping your scrapbook closed when not in use.
USP
This scrapbook includes decorative corners and stone stickers which makes it unique by giving a touch of elegance with sea green and brown color.
PROS
It has an expandable post bound construction.
Each scrapbook is liquid resistant to keep your photo safe.
3. Surprise trip to Venice
BRAND : Trip Advisor.in
PRICE : USD 1500
When it comes to romantic escapades for spending golden moments you need a tour where everything is planned for you including transfers, hotels, meals, and sightseeing. Trip Advisor.in provides great packages for those who need a luxury trip and want to make travel a real adventure without worrying about where you will sleep, eat or catch the next bus or train. This package concentrates on Italy and the cities of Florence, Venice, Rome and Tuscany. It takes care of planning the itinerary, preparing for departure with passport and money, and arrangement for day and night trips covering almost every place in Italy and nearby it. They provide you with the guide as well who helps you know the place better and making you get acquainted with the place in a friendly way.
USP
This package makes sure of your each and every need in a luxurious style so that you can spend maximum quality time with each other.
PROS
It covers each and every important place in Venice.
They also make you visit Italy, Florence, Rome and Tuscany.
4. Handy Cams
BRAND : Sony Handycam HDR-CX160 Camcorder – 1080p – 4.2 MP – 30 x optical zoom – Black
PRICE : USD 448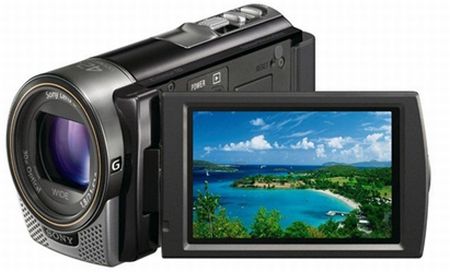 When u need to capture all the beautiful moments either at home or when on a tour, Handy Cam is the necessity. It is must that you go for the best one. In Handy cam you can record your own footage of about 1 or 2 hour depending on the cassette or disk you use, while in digital camera you can take pictures and shoot only few minutes footage. Whenever capturing a video the quality is what that matters the most. This handy cam gives stunning 1920×1080 Full HD video with the ultra-compact HDR-CX160. It features an "Exmor R" CMOS sensor for superb low-light performance, 16GB of embedded flash memory, wide angle Sony G lens, plus a 42X extended zoom feature for getting you closer to the action.
USP
1920 x 1080 high definition resolutions allows you to record your memories in full high definition quality.
PROS
This handycam is light-weight.
Its extended 42X Zoom feature makes it convenient for you to capture even long distance shots quite clearly.
5. Customized Coffee Mugs
BRAND : Couples Reindeer Coffee Mug
PRICE : USD 22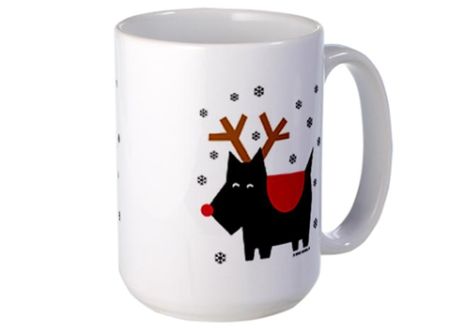 Coffee makes the mood better and making it in customized mug gives it a more beautiful angle assuring your sweetheart that he/she is special for you. Now you can express your love in a romantic way by gifting your sweetheart Reindeer Coffee Mug on your anniversary. You can both exchange your talks with each other every morning drinking from this attractive Engraved Ceramic Mug. Every day you sip from this Personalized Love Mug, you'll be reminded of your loved one. This beautiful reindeer coffee mug will make a great Holiday gift for a special person in your life. This white reindeer mug features a white interior and is made of a hard coated ceramic. The mug's placement will make a handsome addition to any kitchen.
USP
This coffee mug will help in expressing your love with a romantic gesture as Reindeer symbolizes trust which being pictured on the mug signifies the feeling of love.
PROS
The ceramic material used in it ensures its pliability and makes it stringent.
6. Apron
BRAND : L.A. Imprints 2078 Real Men Do Dishes Apron
PRICE : USD 15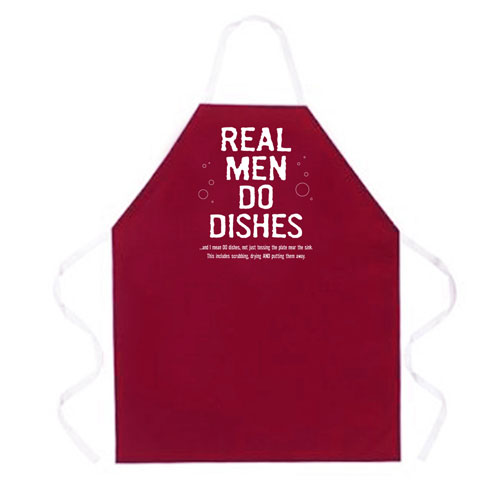 It makes all the more interesting and exciting cooking when spouses make it together. Cooking together helps in bringing the partners close and knowing their tastes in a better way that which ingredient they like more in their food. This LA Imprints Apron is meant for depicting your soul mate that you love to cook together which will leave you with incredible moments you will share while cooking. It adds grace on wearing it and helps in making the food in a healthy manner. Your spouse will love barbecuing and grilling the food with this apron and protecting their clothes from getting spoiled.
USP
This elegant outfit will make your cooking not boring but very exciting, handling all the wear and tear in a fashionable manner.
PROS
This one size almost fits everyone.
7. Champagne
BRAND : Moet & Chandon Champagne Nectar Imperial 750ML
PRICE : USD 311.94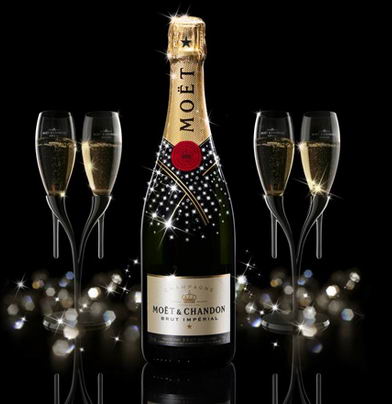 There is no better way to celebrate than the Champagne. It makes up for the mood which everyone wants on an anniversary and makes your celebration stimulating. It is one of the most romantic way to express one's feeling to your beloved. This wine from France, Champagne region, Nectar Imperial is champagne to please the senses. The assemblage is built around the structure of the Pinot Noir which is supple and smooth. Nectar Imperial is both a refined and sophisticated wine whose richness turns into sensuality. It gives an incredible taste as it has a hybrid of dried fruits, barley sugar, ripe wheat.
USP
This Champagne's medium golden yellow color and finish of raisins gives it an excellent visual sensation and a great taste.
PROS
It gives a balanced and supple palate.
It is sparkling champagne with blend of wine from France, Champagne region, Nectar Imperial.
8. Stainless Steel Couples Necklace Pendant Set Eternal Love interlocking design 20″ Chains Couple Pend
BRAND : Chain Cool Rings
PRICE : USD 49.99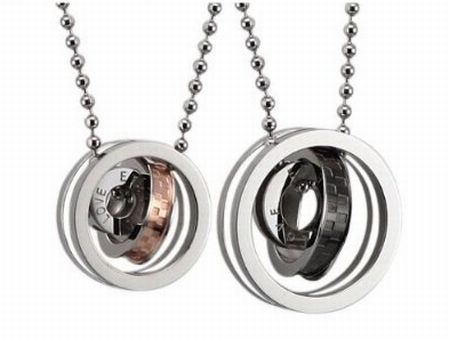 Pendants are considered to be one of the most exquisite amongst jewelries. The couple pendants are one of the most romantic way to express your love by gifting your spouse on anniversary. Presenting it gives a special kind of feeling depicting your love the way you want. It ensures that you both are made for each other and are inseparable. This Stainless Steel Couples Necklace Pendant has an interlocking design which you can interlock when you both are together. Its chain has silvery beads which gives your neck a great look with the circle shaped pendant hanging Love inscribed over it. It has glossy features with sparkling effect and making it perfect present for a beautiful occasion like an anniversary.
USP
It has an interlocking design with love inscribed in the pendant which you can interlock when you both are together giving you the essence of togetherness.
PROS
It has a ravishing finishing and is movable.
It has a beautiful chain of silver beads which gives you charming looks.
9. Lingerie
BRAND : Wild Couple Set 7757
PRICE : USD 21.22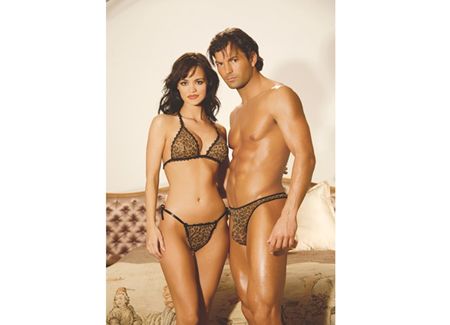 Lingerie is fashionable and exciting wear. When this outfit is wore it makes the wearer seem more attractive and sexually appealing. Lingerie helps in enhancing and charging up the mood. Its smooth linen gives you comfort and is easy to wear for long. Gifting this lingerie will give your partner a romantic gesture. It gives you the passion and a touch of felicity. Most of the items linked with lingerie are relatively modern and fashionable.This Wild Set matches all the requirements that you want which will help in making a special and memorable night on your anniversary. Its stretchable lace will give a great sensuous feel.
USP
This Wild Couple Set 7757 is an exciting gift for your partner which will help in enhancing the romance between you in a wild manner.PROS
Visually enticing and an unbeatable way for a woman to channel her inner goddess in the bedroom.
The sensual feel of lace creates a tempting treasure of clothing.
Materials like lace stretch offer flirtatious peeks at the flesh beneath.
10. Women Hand bags
BRAND : Prada
PRICE : USD 404.1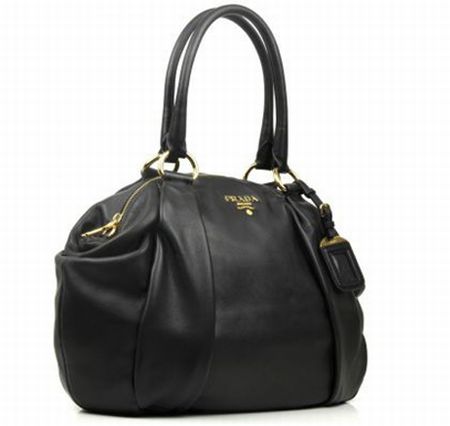 A stylish handbag always adds to the grace of a lady. It is not just an accesory but is an essential item which one needs to carry with oneself when going outdoors. This leather handbag has exclusive pleats on it with Gold Hardware which gives it glorious outlook. It features a metal prada logo which gives it an exclusive look and feel of elegance. It has removable and adjustable shoulder straps with golden buckle giving it a rich look. Prada handbag also provides you with good amount of space almost making up for all the essential belongings one needs to carry.
USP
This Prada BL0637 Bauletto Leather Shoppers Handbag is the latest design which is made out of textured calfskin leather with a rich filling finish.
PROS
It comes with double top handles.
It has a zipper closure.