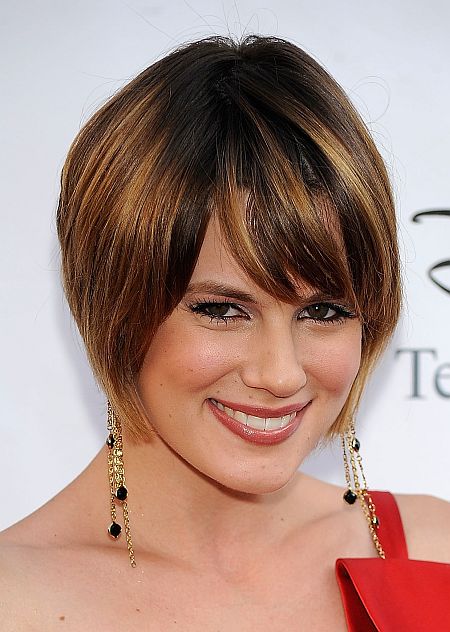 Bridal look is the most thought after and carefully etched look in terms of dressing and hair styling. Having short hair doesn't imply that you have to compromise on your wedding up do. There are plenty of bridal hairstyles for short hair from straight sleek to voluminous curls to give you an impeccable hairstyle for your big day. If you are tired of wading into the ocean of various hairdos for your wedding, here are some of the most gorgeous and stylish hairstyles for short hair to make you look a beautiful bride on your special day.
All about the bangs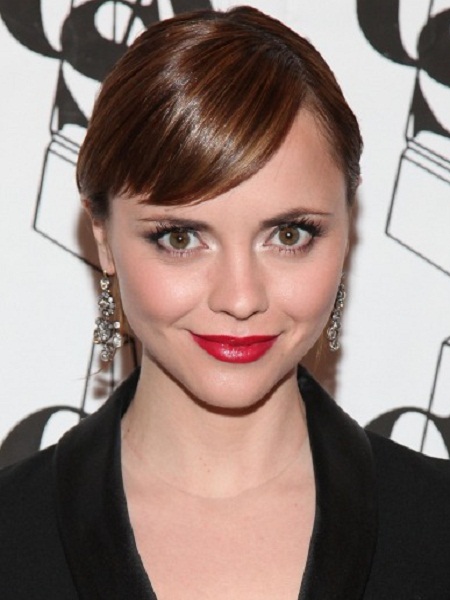 If your hair are of chin length then sideswept, shiny fringe will make you shine as a gorgeous and stylish bride. All you have to do is to slick it back and pin it into a cute little bun or a quasi-updo. This super sexy and chic hairstyle will make you steal the show as a trendy bride. The lack of volume in your hair will not be noticed as the front of your hairstyle is too stylish to take the eyes off it. Flaunt your uber cool attitude and ultra glam hairstyle on your big day to be picture-perfect bride with impeccable sense of styling.
Wave it and pin it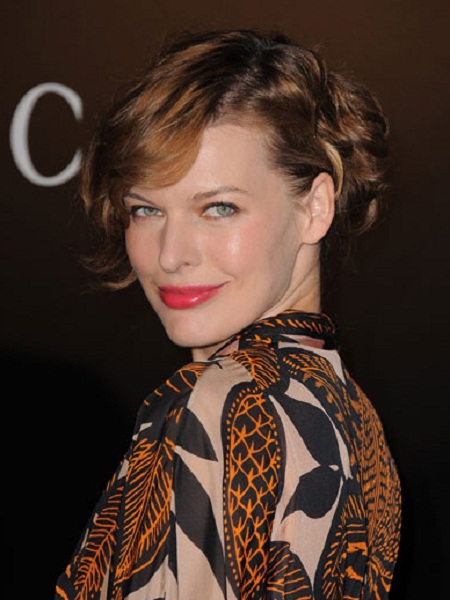 Trendy yet elegant and classy, the lovely hairdo for a dressed up look will make you shine bright on your big day. Let the bangs make a curve down over one eye to create the soft romantic look. Pin the hair on the back of the other side, above the ear to get the graceful look as you walk down the aisle to be with the man you love. Use the styling product to add the sheen to your hair to make you dazzle in the crowd with your bridal hairdo.
Do a deep side part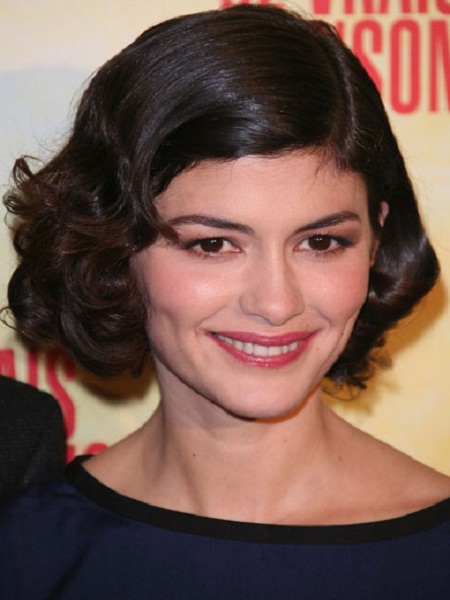 Make an extreme and deep side parting on your chin length hair to create a regal and sophisticated look for your wedding day. Let the soft and short waves create a distinct look for you to flaunt it with oodles of panache and grace. Adding to the softness of the face, the deep side parting will accentuate the innocence and vulnerability on your face making you every bit of a desirable and elegant bride.
Sweep it forward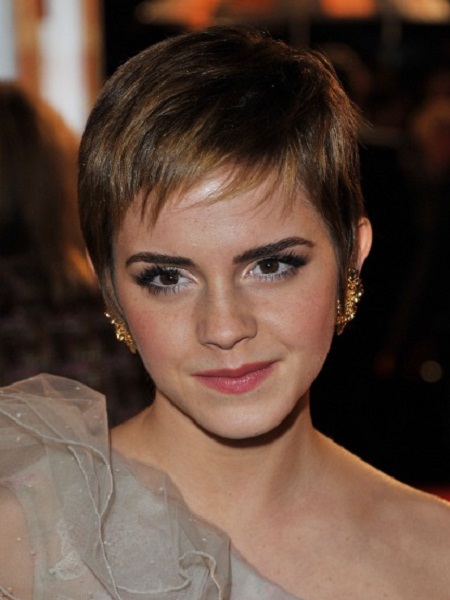 Style yourself with light, fun and romantic swept forward hair on your big day to make a style statement to be remembered for a long time. The playful short fringes on the forehead will make you an ultra glam bride. The swept forward short, cropped hair will make you look young, vivacious and sparkling as a bride as you recite the wedding vows to your man.
Fanned Faux Updo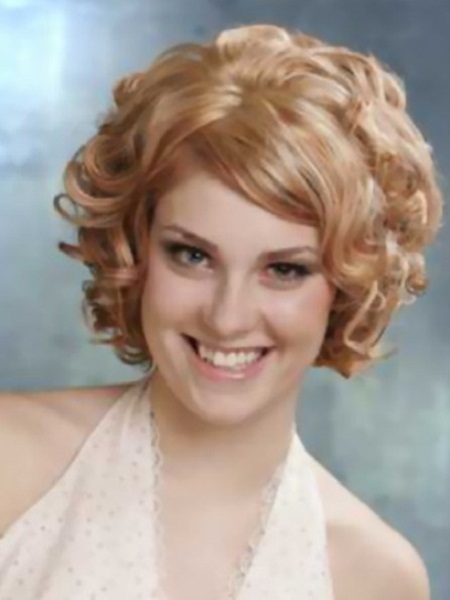 If you have an edgy style, let it reflect in your wedding hairdo to make your very own statement. If your hair has even a little length; fanned faux up do will give you a wild and edgy look. Flip your head down and braid the hair up from the base of the neck towards the crown. Secure the end of the braid on the top of the head with pins or clips and fan out the hair for the haphazard direction to the strands for a sexy unkempt look.
Retro Waves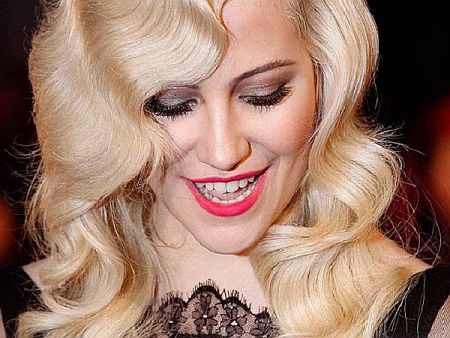 Create an elegant and timeless classic hairdo for your wedding with soft, smooth waves; the retro hairdo to remind the movie stars from 60s is stylish and graceful. To get the retro chic look make a parting of your hair in large sections and use very large rollers to create soft waves. You can also use a hot brush of wide diameter to create the wavy hairdo of 40s. Let a wide section of hair create a soft curl cascading around the face. Apply some hair spray for the waves to hold and shine. You can also accessorize the hairdo with studded pins.
Finger waves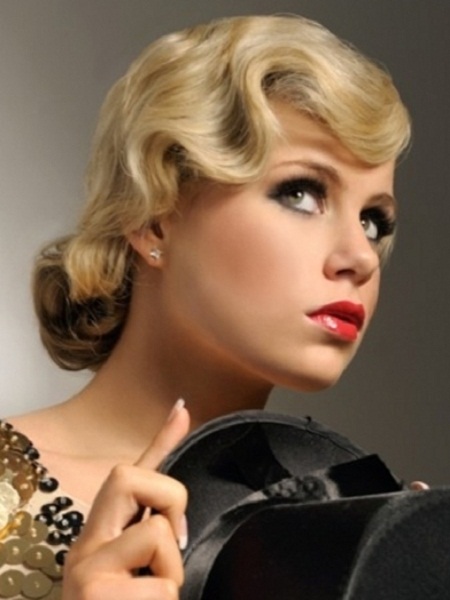 To create the fabulous finger waves for the wedding hairdo, all you need to do is to apply the styling cream through the damp hair, make deep side parting and take 1-inch section up to wrap over the middle finger in the shape of an accordion. Use a comb to keep the hair scrunched up and to hold its shape. Once you wrap the hair all the way from root to tip, you can clip the ridges of your hair on the side of the head. Let the hair dry and take out the clips. Don't brush your hair and get ready to steal the show as a stylish and gorgeous bride.
Bob Style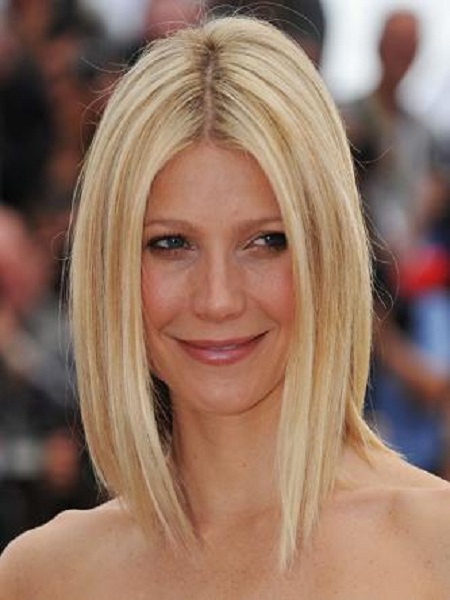 Sport a bob for a chic, elegant yet unconventional hairdo to go with the traditional wedding. Bob looks stylish and gives you a very modish appeal. You can add a pillbox hat with a cute short veil to remind of the timeless classic beauty and style icon Jackie "O". Simple yet sexy, bob will make you remembered as an unconventional bride with edgy yet alluring style statement.
Fake a poufy updo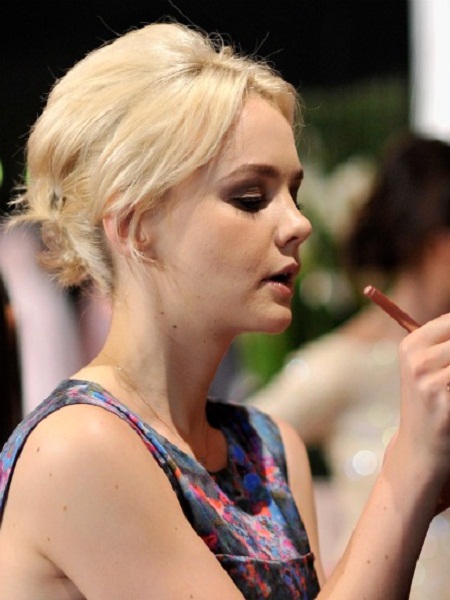 Sport a fake poufy upto with your short hair to glam up your bridal look. Tease the top of your hair while pushing and pinning it back to create an illusionary poufy up do. Elegant and graceful the up do will add up the grace and fragility of the bride.
Short with Side Bangs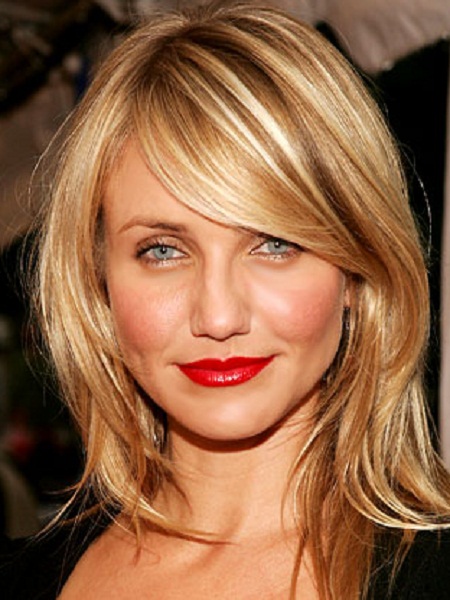 Side swept bangs are sleek, sophisticated and stunning. Use styling products to make your hair shine and blow dry to get the volume and body to your hair. Let a section of side swept bangs caress your forehead softly to bring out the feminine beauty of yours as a bride. You can add a contrast with the straight side swept bangs by adding some volume at the back for a more interesting hairdo. The simple yet stylish and glamorous hairdo will add a delicate charm to your face to shine bright on your big day.