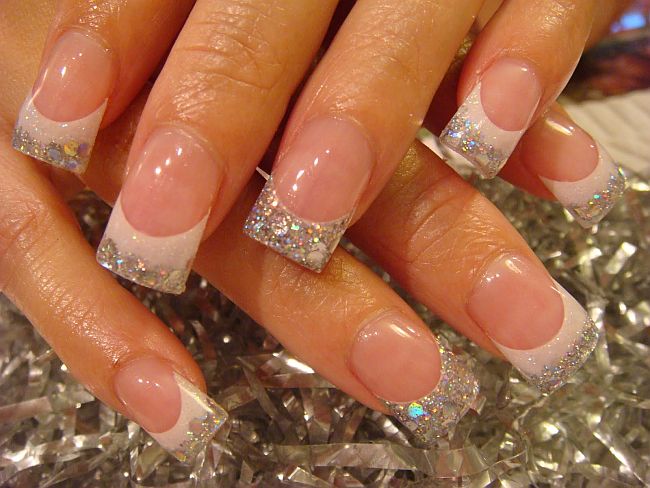 Nails are the numb and dry part of human body. We can make our nails fashionable and attractive exactly on the same way people design their hair with varieties of style sense. Nail styles designing is kind of beautifying the nails with colors and nail polish creating it gorgeous and glamarous. It is the new fashion trend developing among the teenagers over the last few years. Other generations are not excluded from this list. The designing is usually carried out with needles, brushes and stencils. You can give an artistic looks to the nails with the help of colors, glimmers, stones, pictures. Designers usually put beads and other associated ornamental elements are on the surface of the nail. They usually find long nails more convenient to design than short nails. But, short nails can also be made attractive if you can design it properly. This article will provide you a comprehensive knowledge about some of the admirable nail styles. Read on:
French Manicure Nail Art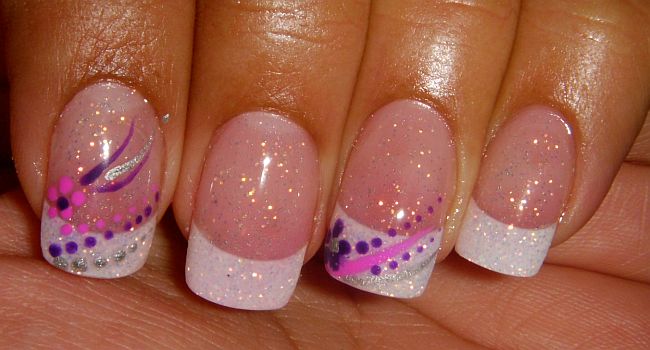 It is considered as one of the best nail art designs. You can put glitter on the baseline of your nails. Small flower stickers can be a good choice to design your nails. In the French manicure nail style, designers cut the cuticles first and give a proper shape and curve to the nails. Even if you are having thick toenails that can be removed and designed with small white tips by putting soft polish. You can make your nails much more elegant by applying silver and golden dust on the light polish. IBD Nail Company provides all the tips and resources for the French manicure.
Jewel wedding nails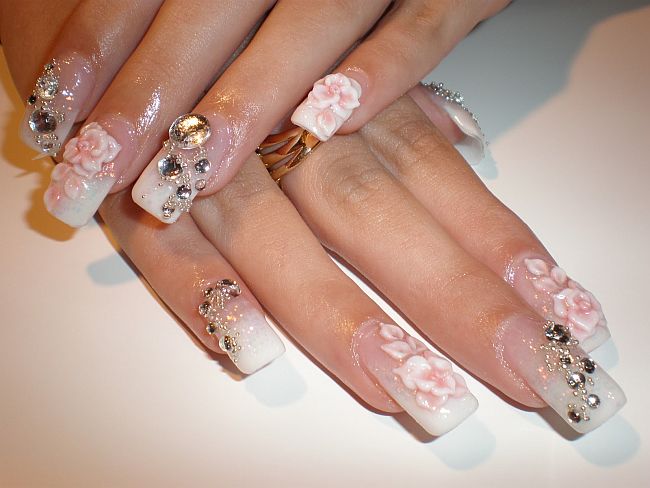 Embellished nail art is a method of beautifying nails elegantly by putting small jewels with unbelievable designs. It has been becoming very popular among the girls as they look simply elegant with this style. Jewel wedding nails look just awesome when the process is done by using vibrant paints, ostentatious gems and glamorous prints. Designing the nails with jewel is not a very hard task to do. Base coat is put efficiently on the nails first and then the designer makes the design and set the jewel on a particular area of your nail according to your choice. It is then protected with a nail glue to fix the design and you can suggest applying a top coat for prolonged usage. Nail art sticker can be used as a replacement of jewel nails.
Floral acrylic nails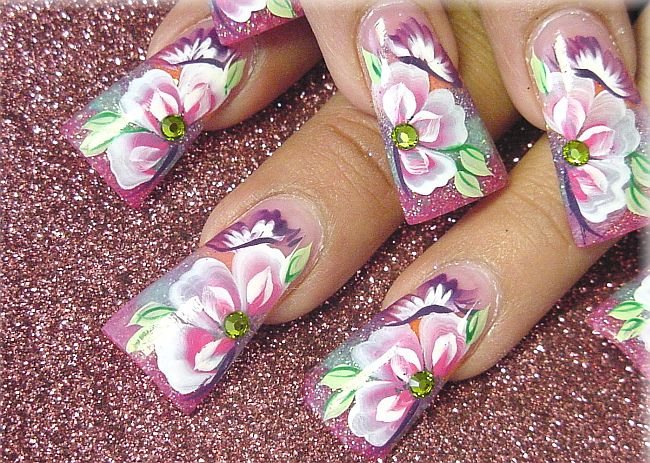 Acrylic flowers can come up as an awesome wedding nail style idea. If you are in search of a modest and humble nail style, I will suggest you to go for floral acrylic nails. It will make your nail gorgeous and stylish. Pink and white combination will give your nails a generous look.
Rhinestone wedding nails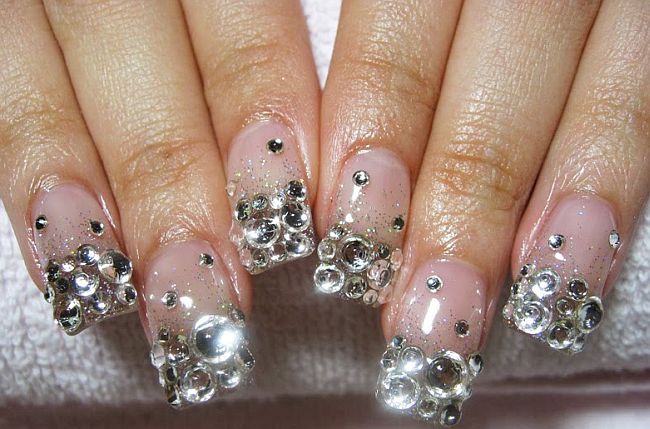 Rhinestone nail art is an upcoming fashion trend in nail style designing and give you an elegant look. The rhinestones that girls mostly set on the nails are built of plastic and glasses instead of crystals in maximum case. Swarovski crystal rhinestone is undoubtedly gorgeous but it is too costly to buy.
Airbrush nails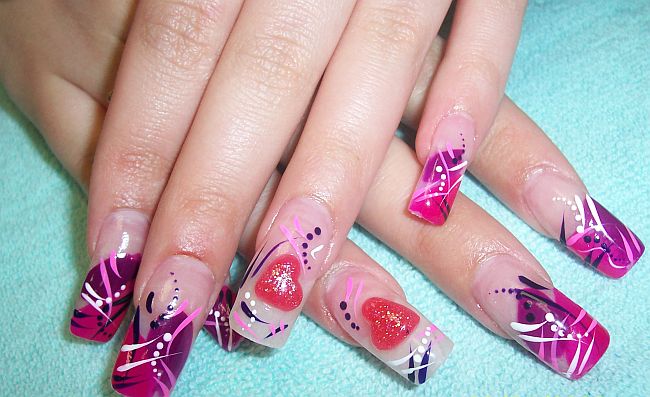 Airbrush may be an ideal substitute of standard nail polish and make your nails very attractive. Professionals usually spring the water-based shades onto nails by an airbrush. Some of them like to do it by their own hands but the airbrush is the most suitable tool to make an impressive design on your nails. You can get the same outlook even at your home using proper designing kits.
Water marble nail art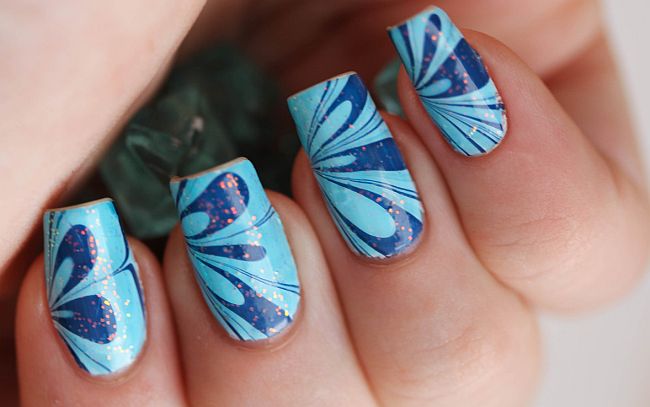 If you are looking for an impressive nail style but you do not have enough skills to do so, marbling your nails can be a good option for you. Your nails will look stunning if you do the water marble nail design. You can give arbitrary designs to your nails by water marbling. You just need some necessary equipment like room temperature water, orange stick, cotton swabs to complete the process.
Stiletto wedding nails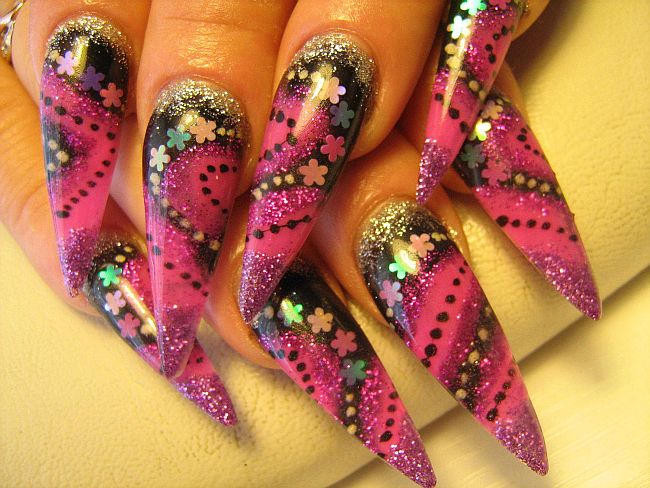 Stiletto nail fashion style is mostly popular in Eastern Europe countries. It has been originated mostly from Russia and gives a perfect destined girlish appearance. Stiletto nails are basically real gem stones even if it is designed with a particular gel or tip. You can set up a new horizon in nail styling by putting a jewel or three dimension flowers. Girls who are willing to give an elegant and unique look to their nails on the wedding, can easily adopt this style. You can take helps from professionals as they will suggest you to select the proper shape of Stiletto nails.
Nail with piercing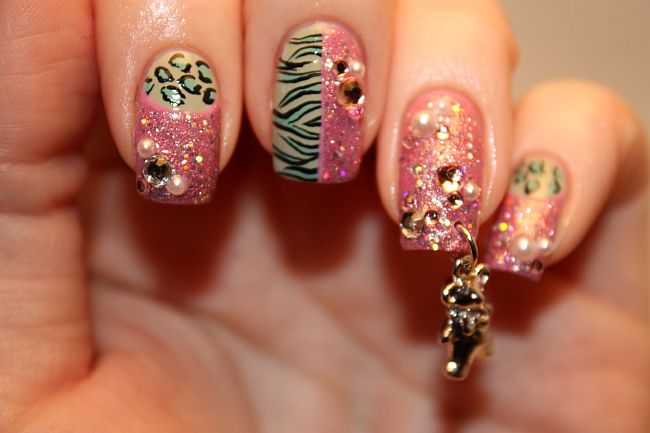 It may sound strange but piercing of the nails is absolutely unproblematic and harmless technique. It has no bad effects like infection whereas piercing other body parts has some bad impacts. Manicure with piercing. But you should consider the strength of your nails before piercing. This process is not ideal if you have fragile nails. Otherwise piercing of nails will not be a bad choice on the wedding.