Now is the Selfie culture, usually what we have seen, photographers prefer to keep their clients and clients prefer to keep their photographers for infinite occasions. However, the selfie culture is shaking things up.
In fact, many couples are taking it upon themselves to be their own wedding photographers. Nowadays, couples are increasingly not hiring a photographer and are content with the pictures clicked by their friends, and family.

Take Great Wedding Selfies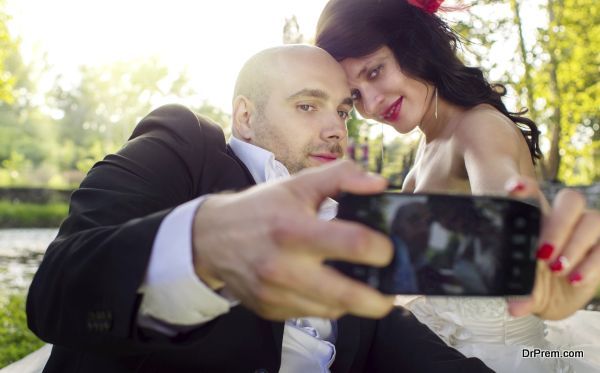 Let us get aware of few idiosyncrasies for capturing good photos.

Watch the light while you click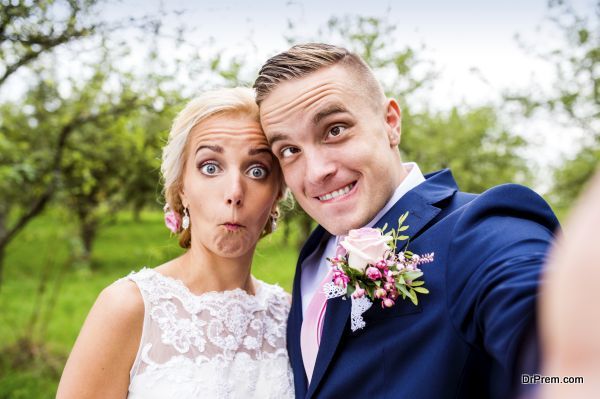 Light should be front to you, not behind or upon you, else this will produce weird photos highlighting your awkward shadows on your face resulting from moustache or nose. The 45-degree angle pose is the best direction of light while taking photos.

Position camera a little above you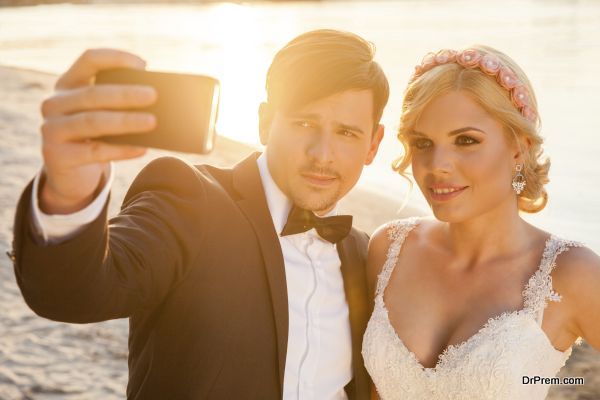 The height level of your phone decides the size of object in focus, which is close to lens, closer the position of lens gets larger the size is capture. Camera should be best place as high and its position should be tilt slightly downwards.

Common mistakes that we inadvertently do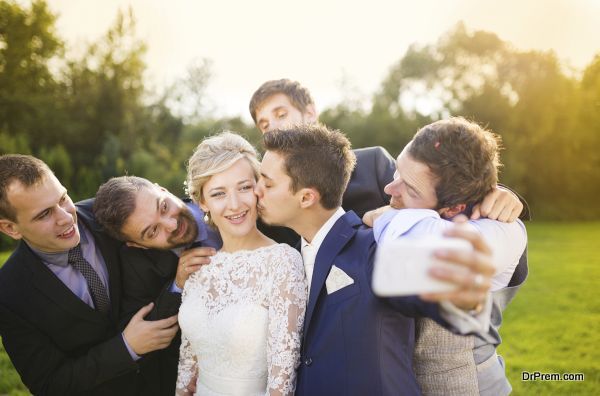 We always feel the sunset is a perfect scene for capturing pleasing silhouette picture. However, our mobiles are not smart enough to capture every detail of the photo. Plus, you should always consider the ambience of the photo.
No one wants some tree as antennas or rabbit ears in ones pictures. There are then a few apps that come very handy for photo enhancements such as Aviary, Cymera, Pixlr-o-matic. These apps surely serve to your editing skills with cropping, Collaging, softening, adding various filters, stickers, to photos and it undoubtedly adds up to your smile.
Make the bride's and groom's skin look perfect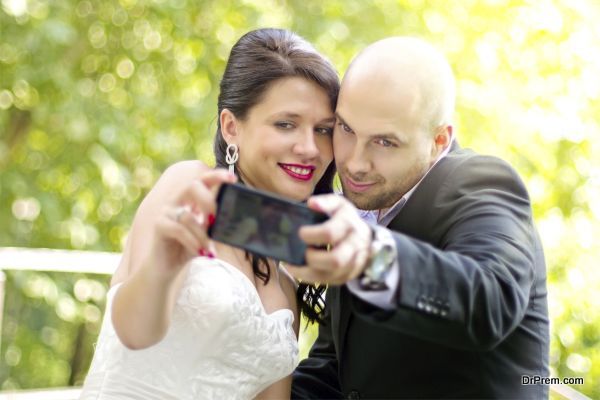 Who in the world would not want their wedding photos as amazing as possible? You can make use of software tools like Capture One, as your skin colour changes its hues a bit due to the sun, the emotions, and the alcohol, but switching to Capture One gives a solution for such issues.
It's okay to be the photographer at your own wedding – it's even a trend. But first, make sure you know exactly what you're getting into and have a plan ready for photographs.