Surely, you do not want things to go wrong on your wedding day and that includes group photographs. Non-perfect photos on the wedding day could be a bitter experience.Here are tips by Dr Prem Jagyasi and his team members to help you get great wedding group pictures.
Plan
Plan the photographs with your photographer ahead of the day. Make sure the one you hire has a pretty good experience in wedding photography. He is the person who would guide you well and help you plan, keeping in mind the time frame available for group photos. After preparing the group photo list, make sure you replicate the copies, so that you have spare ones on the day. You can keep a copy, hand over one to the photographer and one to his assistant.
Large groups first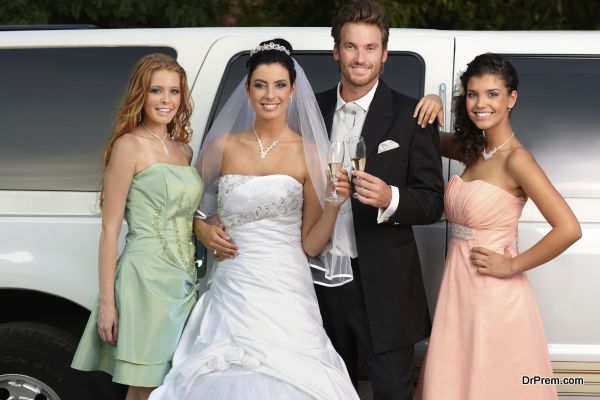 Instead of photographing the large groups in the end, prefer to picture them first after the ceremony. The first thing is that they are easy to assemble, as many just stroll here and there and get scattered soon. As the function progresses, people start loosening up, you would see jackets in their hand, ties loosened or even removed. The second advantage of taking the picture of a large group first is that almost everyone would be smartly dressed.
Followed by elderly people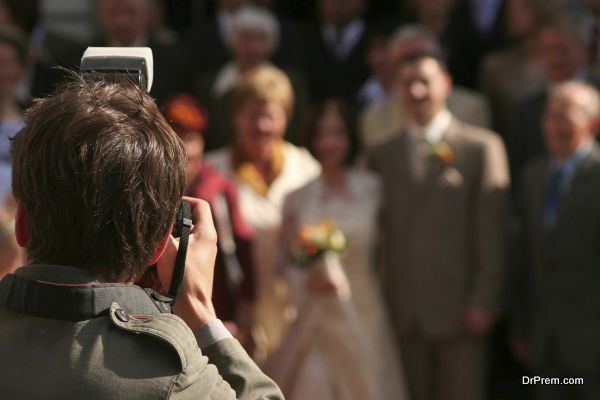 Soon after the photo-session of the big groups is over, it is sensible to click the elderly people. They deserve the respect, won't you like it when you grow old? As the saying goes, you reap what you sow; give respect and get respect. Don't let them standing for long, let them finish with the photos early so that they can enjoy the function. The wedding would become a pleasant memory for them, they will bless the couple with open hearts.
Avoiding embarrassment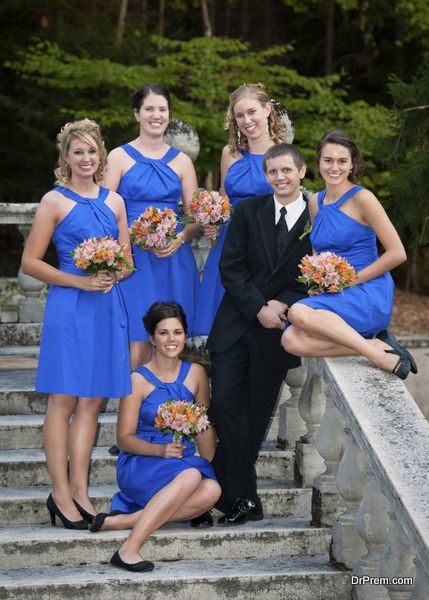 Make sure the photographer and his assistant knows who is who in the close relations of the bride and the groom. The parents of either or both bride and the groom could be divorced and/or remarried. To avoid the embarrassment, get pictures clicked with the natural parents first, followed by the present ones. It would be a nice gesture to photograph the bride's parents first.
Plan properly, follow the sequence and enjoy the function. Everything in a wedding revolves around this philosophy, including photography. Keep in mind that these memories on paper will last you a lifetime and definitely you want them to be perfect.