Brides who wear eye glasses may worry about them on the big day but with just a little bit of knowledge about eyeglasses that are in trend and what suits you the best is enough to make you look gorgeous. Though, some people choose a different way to solve this problem by wearing contact lenses but not everyone likes to wear them. Some brides may also want to wear eyeglasses as fashion accessory. Here are some of the best tips to make you look beautiful and radiant on your wedding day.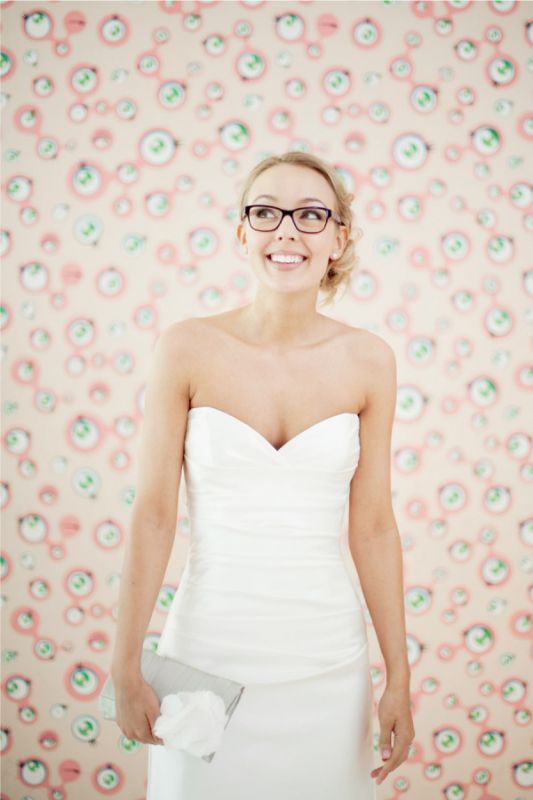 1. Make sure you wear anti-reflective coating glasses on your big day. The anti-reflective coating on your eye-glasses will prevent from the flash off of your eyeglasses in the pictures. It will also help you to see clearer.
2. Well, this is the most important day so go all out and buy unique eyeglasses with decorative crystals, metal frames filigree designs for yourself. The more you buy the desired eyeglasses the more confident you will look.
3. You should choose frames that flatter your face shape and your overall personality. You may also take some help from a makeup artist. The glass shape in contrast to your face shape will look great. You can angular lines if you have a round face. Curvilinear frames look great on face with a lot of angles.
4. Your make up must be in designed with your eyeglasses keeping in mind. Talk to your makeup artist to choose a make-up that goes well with the glasses and it should put more emphasis on your eyes that your glasses. Keep one thing in mind that people want to look you as a perfect bride, not your glasses. Make a perfect combination of your make-up with your attire.
5. There is not point of feeling shy about wearing glasses. Just be true to yourself and others. Happy wedding!