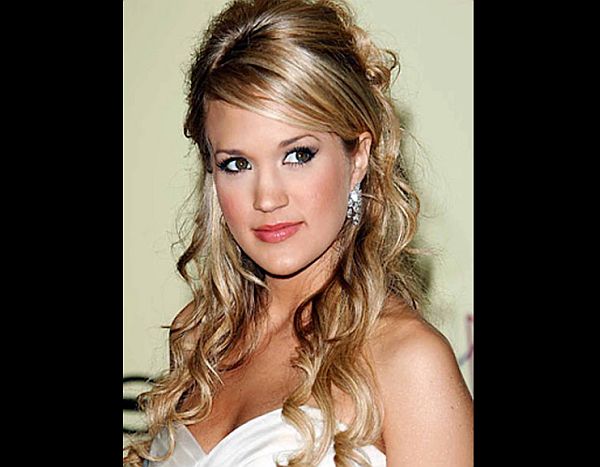 The best hairstyle not only makes you look beautiful but also enhances the inner confidence. Without a perfect hairstyle, you will not be able to draw much attention. So, if you are giving so much attention to the wedding dress, It's equally important to give equal importance to your hairs. All your efforts what you have made to choose the wedding dress, wedding shoes and accessories will only pay dividend until your hairstyle is as good as your wedding attire. So it's important to choose the hairstyle that will not only create a polished wedding look but also generate an amazing charm in you. Here are the best hairstyle ideas you can have to achieve your dream look.
The Chignon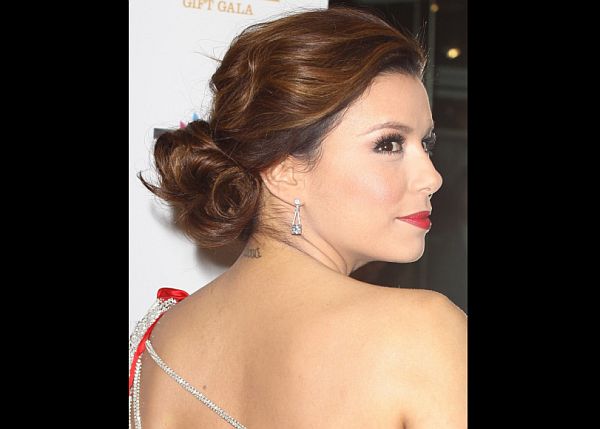 Classic hairstyles represent luxury and style. If you like to look classic then Chignon is the best hairstyle for your wedding day. Your appearance will exude sophistication and good taste. Your hairstyle will be slightly above the neck and can be made to look sexier by adding accessories to it. Also, it will take a very less time in the making of this hairstyle and you can save a lot of time and devote it to other important wedding attire related activities. The chignon hairstyle is very famous and brides can have this hairstyle with all types of gown design styles. Shining hairs will help you look more gorgeous with this hairstyle so make sure you condition your hairs perfectly.
Short wedding hairstyles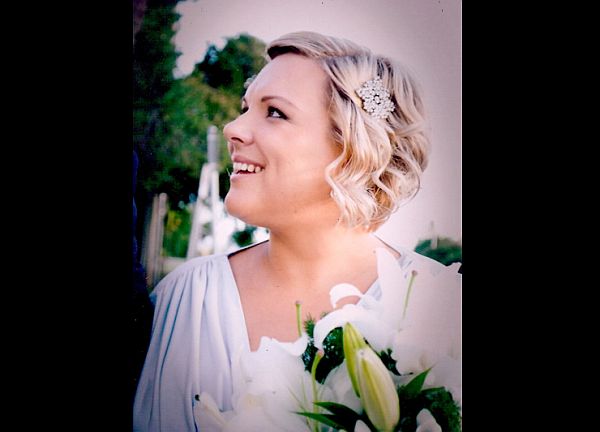 Short hairstyles are the most elegant hairstyle when it comes to wedding ceremony. With short hairstyles, you can maintain a classic look without even compromising with the contemporary look. You will look more appealing than ever and some curls that will take the beauty to upper level. You can also decorate hairs with clips to add femininity. Your attire will look more natural. Just try to make it simple and elegant. Doesn't use off- the –wall barrettes as they looks really bulky and will destroy the symmetry? Condition your hairs properly but don't use unnatural colors to dye your hairstyles as they don't go well for special occasions like wedding.
Long wavy and natural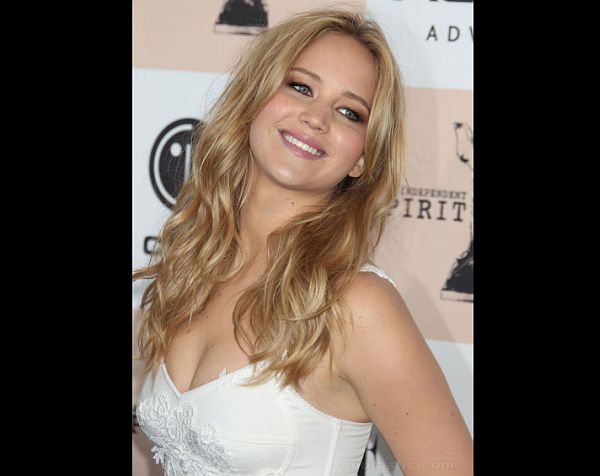 Long and wavy hairstyles are looks really beautiful with a wedding gown. Long hairs provide natural and unaffected look to your hairs. Headband or a veil can also be worn with long and wavy hairs to have sophisticated look. Long hairs look more elegant without tiaras so avoid using them because these kinds of accessories will clash with your long hairs. Brides who don't like to have short hairstyles on wedding can add some extension to hairs and thus get royal and wavy look. Wavy hair look is more elegant than straight and flat hair so texturize your hairs and give some waves to them. Long hairs signify your entire look and it express you in more charming way. You can also go to hair dresser and get the best long hairstyle done. Don't forget this is the one day and you have to make it big!
Sleek Waves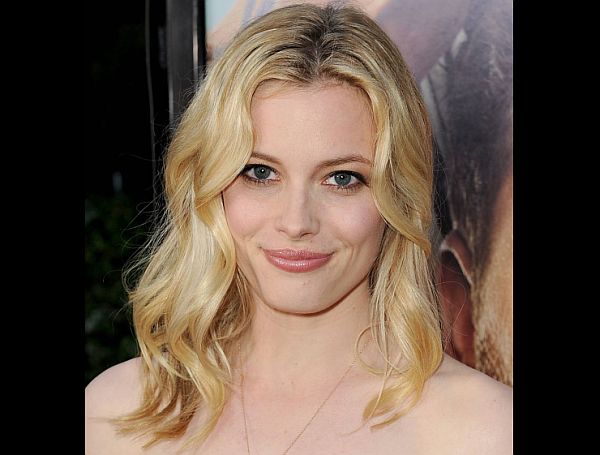 Most people can't have long hairstyles and choose to extend them but for some people who don't like to have artificial look, this sleek and wavy look is the best option for them. This hairstyle can also go really well with vintage theme weddings as this is an old Hollywood glam hairstyle and works with almost every kind of hairs except very short ones. Your face will look really cute after having some defined curves that will hide your face a little but will give you a gorgeous but skeptical look. You can bang your side by adding a broach. This hairstyle can also help in hiding extravagant make up on your face. Also, it will work for every kind of hairs so smaller accessories goes best and therefore helping you look more dashing than ever.
The Updo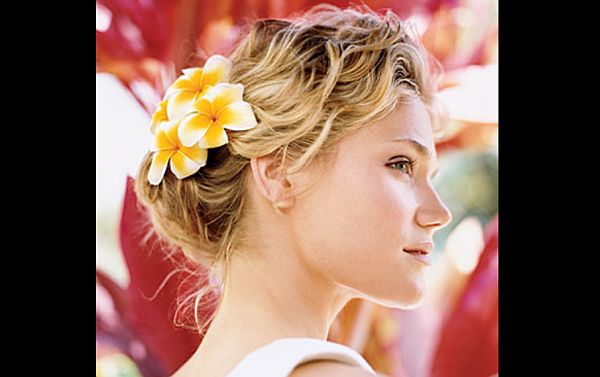 If you are planning to have a Christian wedding just go for this hairstyle. The updo hairstyle will make you look modest and beautiful. The updo modifies the beauty of your face and it helps in defining in an all new way. If you are planning a church wedding, you definitely need to look classic and therefore this simple but elegant hairstyle will help you the most. The best thing about the hairstyle is that it can be alter with any face shape so will not distort the symmetry of your whole look. Ballet bun, simple knot and French twist are some of the best hair updos you can have on the occasion your of big day. Also, accessories like beautiful flowers, tiara or sparkly headbands are always there to make your look more and more elegant.
Messy Up-Do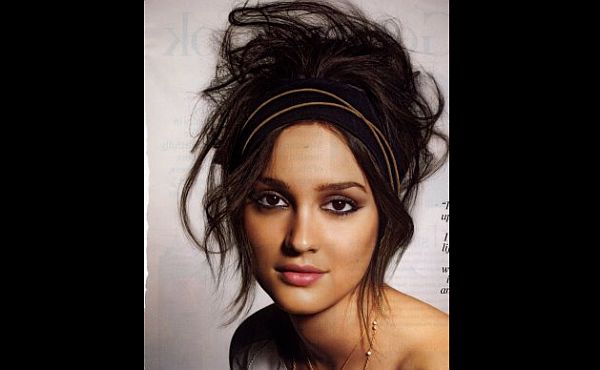 This hairstyle also comes in the circle of 'updos' but is more chosen by people wanting to look more glamorous and flamboyant on the D day. Your large hairs combining high above your neck will look different. Use your long hairs and arrange them up by keeping them bit loose so as to have a real messy look. The wisp of hairs should frame your face and loose curls should let you feel relaxed on this important day of your life. Another prominent thing about this hairstyle is that this is less fussy and you don't have to devote much time on hairs. Depending upon your wedding theme, you can make your hairs look formal, casual, sexy or romantic by adding appropriate accessories like tiaras, clips and headbands.
Playful and Flirtatious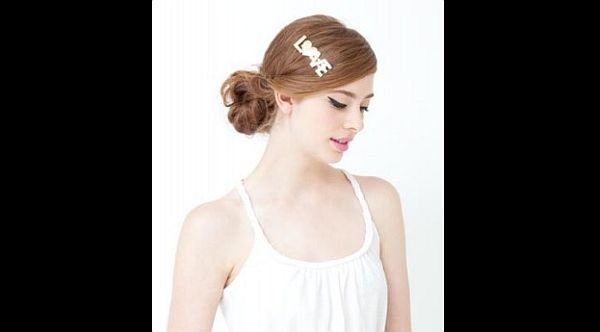 Brides who love to have chick look can opt for this hairstyle. Very sophisticated but gives you a playful edge. I am sure, you would not like to have a serious look for the most happiest day so why don't apply this flirtatious look to hairs. For this, you just have to pull the hairs into a sleek and high pony tail to rest them up high on the head cascading down. Curls can also be applied to ends of hairs to make it more effective. You can give your hairs a polished touch by wrap a strand of hair around the ponytail. You can have this playful and flirtatious hairstyle for outdoor and beach weddings. Don't make up much with this hairstyle because it will expose your face.