Rhinestones add a glint of glamor to the wedding and is an affordable way to celebrate the ceremony in a unique way. Rhinestones will fashion your wedding décor without a large price tag and that's the prominent thing every bride and groom will consider while planning their wedding. You can feature these classic rhinestones in numerous ways crafting your big day with a joyous feel.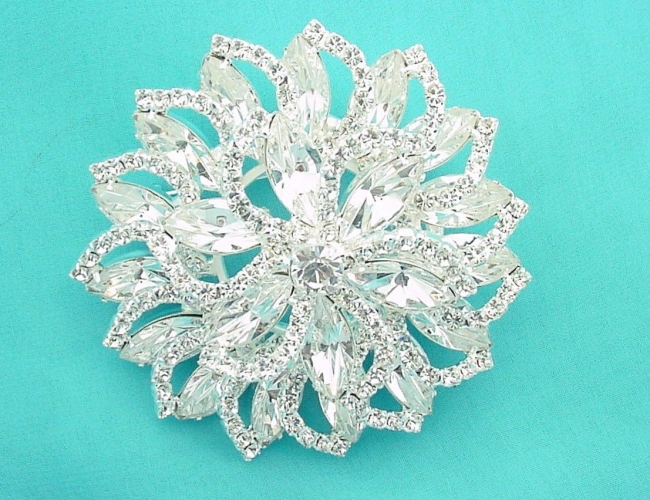 1. The idea is to incorporate rhinestones in everything so, think of ways you can feature rhinestones in everything you are planning. Your wedding invitation is the first impression of how your wedding would be so, dress up your wedding invitations with artistically subtle rhinestones. Rhinestones can be glued down around the border of the invitation card in an attractive pattern. To give a classier feel to the invitation card, modify the decoration by wrapping a ribbon with rhinestones around the center.
2. Photo display is another beautiful idea to glamorize your wedding. Most of the guest coming to attend the ceremony will love this and your wedding is surely the talk of the town for next couple of days. Making a collection photos that includes you and your intended and decorating theme in a random fashion with rhinestones glued on the border is surely going to catch the eyes of guests.
3. The more you expand the boundaries of your imaginations, more you will be able to use rhinestones so, generate that creative instinct and use them, wherever think will look beautiful. You can create centerpieces and decorating them with sparkling rhinestones. By using these rhinestones, even dull looking centerpiece will look like a charming piece.
4. Guest participation is must on the wedding day, otherwise the ceremony will be a boring event. Plan to buy jewelry making supplies and let your wedding guest participate in the event to create their own wedding rhinestone jewelry for the wedding.
Source: ehow