Asian brides are exceptionally beautiful and many would-be brides in America are also planning to get marry in an Asian style these days. You require a whole lot of skills to incorporate Asian wedding traditions, decorations, make ups and wedding dress styles to your wedding ceremony. Generally, you will find that Asian brides look like no make up has been applied to their face and that's what make your job a difficult one. A careful consideration is required but by following some important steps you can easily apply a suitable makeup on the wedding day.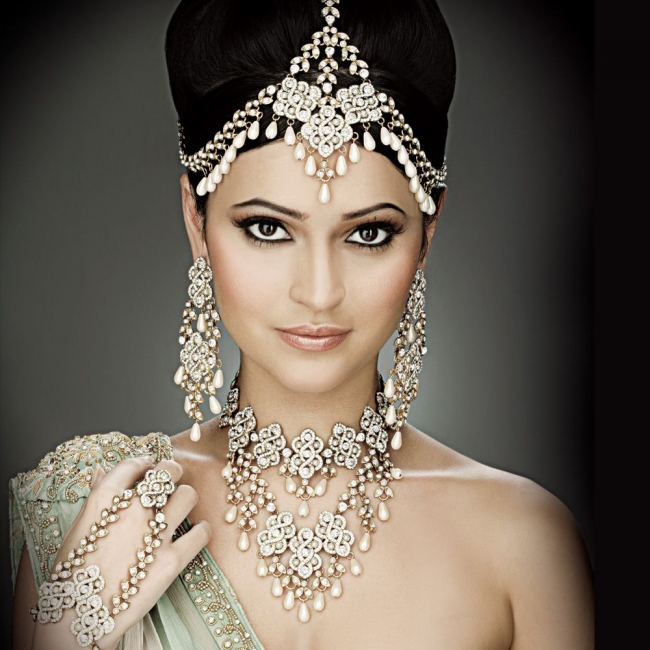 Procedure
1. Let's start with the eyes. First of all, just apply some foundation on the eyelids and do a little brushing on the top of the nude eye.
2. Take some bronze color and brush it into the contour of the eye. Now apply a dark copper color to the lower part of the lid and use some light color on the inner corner.
3. Your makeup should make your eyes look bigger so, take a small brush and blend all the colors together to make a symmetrical look. Add a glint of glamor by dabbing on a little glitter to middle the eyelid.
4. Apply some mascara to the eyelashes by trimming the ends and apply the glue, use the orange stick to push false lashes as close to your real lashes as possible.
5. Comb your eyebrows after filling them with the eyebrow powder to keep them in shape.
6. Now, apply the foundation to the rest of your face with brush and then covering the shortcomings by suing concealer. Matt the skin by setting the foundation with the lose powder.
7. Asian brides uses more brush than the other brides so, use blusher and take large soft brush to dust over lose powder.
8. Use red lip liner to line your lips and then fill the lips with dark red color. For an opulent look, blend bronze with the red color, this looks beautiful.