Who says that a pregnant bride can't enjoy the happiest day of her life? Pregnancy and wedding, both are the moments of celebrations and a bride who is pregnant has got a prerogative to feel equally special as a bride who isn't pregnant. Though, the trend of celebrating the wedding of a pregnant women are common in America but still if you are expecting and are about to get marry soon, there are some important things you should keep in mind. Here are some of those.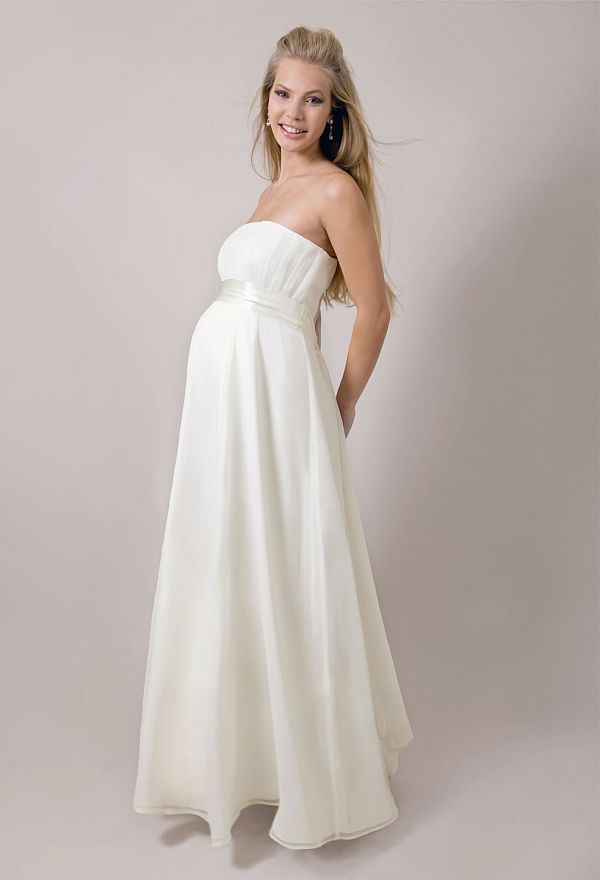 1. Understand the feelings of people who have come to attend the wedding. Some of them may not be mentally prepared to accept you as a pregnant bride but you can feel gracious for them to come and share these celebration moments with you.
2. Feel proud no matter what may come. Your unhealthy emotions can ruin the whole wedding and it can also have bad future consequences when your kid would come to know how the wedding was and all about your feeling at that time. Forget all this; be happy, this is your moment so get the most out of it.
3. It is necessary to take permission from the officiant if you are planning to marry in a church. Though, most of the church won't say no but taking permission is always a wise thing.
4. That's true that you are going to have some difficulty in carrying the wedding dress but that doesn't mean you should buy something frump with the bump. Find a good dressmaker and tell him about the date of your wedding and after getting an idea of your growth rate, tell him to make a wedding dress for you. Don't go for tight fits but fuller gowns will fit the best.
5. Don't wear high heels. Wearing high heels will make you feel achy and tired. Buy comfortable flats that match perfectly with your dress. Carry all the necessary accessories like jewelry, veil and bouquet.
Via: wikihow