Ornate set of wedding initials add a personal touch to the wedding décor and these wooden initials are also great to exercise your creativity. Celebrate the bond between two people with these wooden wedding initials. Here are some DIY tips.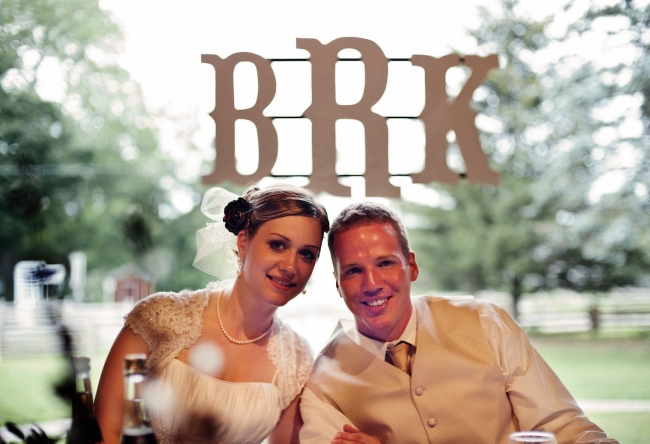 Things you need
Balsa wood, letter stencils and pencil
Razor knife and medium-rough sandpaper
Small paintbrush, paint, glue and glue-on decorations
Procedure
Start with cutting out a single piece of wood from the balsa wood so, place the letter stencils on the top of balsa wood and position the letters so that they are overlapping and cut a piece of wood.
Now, trace letters on the wood by using pencils. Remove the stencil and analyze that all lines are drawn completely and to ensure this is your desired shape to cut. Take the raze knife and cut out the shape citing it right on the pencil traces slanted at a 45-degree angle.
So as to prevent your razor blade to veer away cut a line position that is against the grain of the wood. This will make a flow and by just holding your knife steady. Now move to the cutting lines through the grains now and cut the desired shape. Don't be in hurry as it may damage your design.
Make a small cut on the surface of balsa wood so as to get a an idea of the wood and the cut the shape entirely.
Separate the initials from the balsa wood and smooth it with the help of sandpaper. It shouldn't have any sharp pointers.
Let's come to the decoration part of the project. Make as many as wooden initials of any kind of design and paint them according to the theme of your wedding. Don't forget to add some sparkling things like glitter, shells or buttons.