The most disparaging situation is when, you buy an engagement ring that represents the heat and passion of your love with that special lady and suddenly, you come to know that the precious token of your love is loose to her fingers. Proposal is certainly one of the happiest moments in woman's life and a just a small mistake while buying an engagement ring can lead you in troubles. Your happiness will shatter as soon as you will realize that the ring doesn't fit properly in her finger. We are sharing some ideas to fix your problem by giving some permanent solutions. Read on: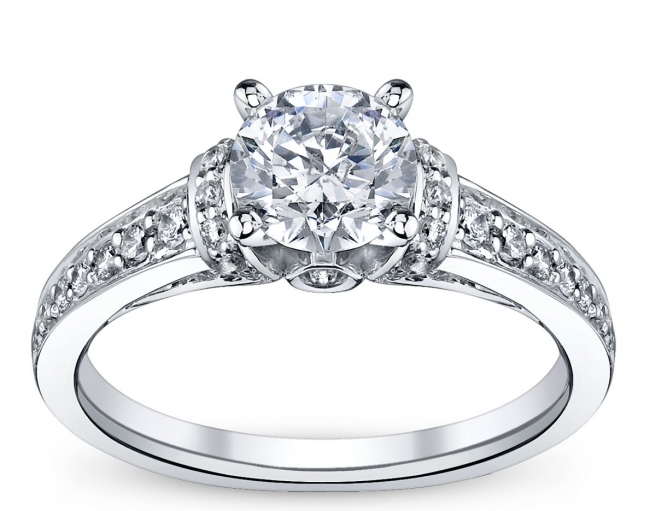 Things you need
Ring spacer
Clear tape
Ring guard
Solutions
1. The first thing you have to do is to measure the size of the ring and professional jeweler can do the task better than anyone, go to him and get an exact size of the ring. Sizing your engagement ring is the best and everlasting solution to the problem.
2. Another important method to lose the space of an engagement ring is by using a ring spacer. This will fit inside of your engagement ring and thereby, decreasing the size of the circle. It will not cost you much too.
3. You can also wrap tape to the ring at its back and keep on rolling until the ring fits completely to the finger. The best thing about taping the ring is that you can remove the tape and use the original size ring, whenever you wish.
4. Ring guard is another inexpensive option that you try to loose your ring. Ring guards are typically made from high quality material like gold and silver and are similar to the ring spacers. You can also use ring guard in case your ring has a heavy gem and usually slid way from your fingers.