Beth Devine Designs which is an online retail company that offers wedding jewelry that is all handmade has come up with its beach wedding jewelry collection. The collection comprises of the bridal jewelry as well as the bridesmaids jewelry in its offerings. There are 200 plus individual pieces of the wedding jewelry in this collection and they all are just amazing. The design and the expertise in handcrafting the jewelry, surely makes the collection unique and elegant in its appeal. High quality materials that comprises of the naturally occurring gemstones, Swarovski crystals and beads, pearls, sea shells and coral have been used as the chief materials in making the jewelry. 14k gold and sterling silver of the highest quality form the metals that are employed in the jewelry making process.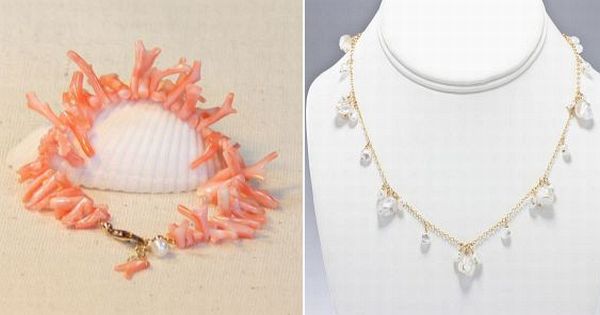 The inspiration of this beach wedding jewelry collection has been derived from gorgeous looking beaches, the sea life and the colors that represents the tropics. This makes a great collection to be used for the summer weddings and exclusively the beach themed weddings. This wedding jewelry collection has come up just in time as the spring and summer weddings are just being planned.
Taking about the price range, it lies in between $26 to $170 for this exquisite collection. The jewelry collection offers to you the necklaces, bracelets and the earrings for both bride as well as her bridesmaids. It is exciting to know that many of the pieces from Beth Devine Designs features purely organic materials like bright colored gemstones, polished coral, mother of pearl and the freshwater pearls. It is bound to give any lady the feel of a mermaid!