Marking the eve of their fourth wedding anniversary, the celebrity couple of Beyonce and Jay-Z renewed their wedding vows. Sources say that the musical pair have exchanged very new wedding bands with each other in the presence of other celeb guests whom they called for a midnight party and ceremony. The celebrities who were seen in this ceremony also included Oprah Winfrey. The newborn Baby Blue of the star couple also became a part of the whole ceremony.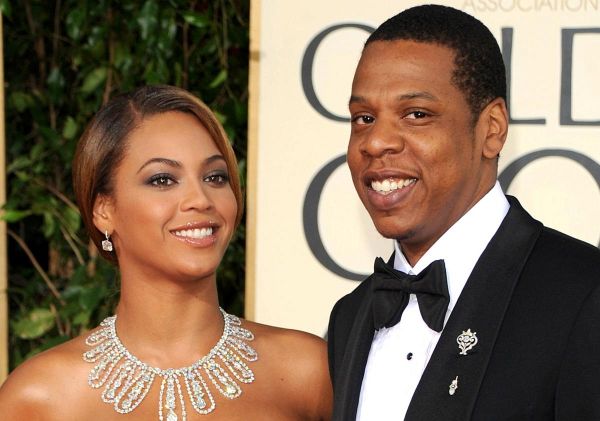 Jay Z was spotted visiting the Jacob and Co. the very next afternoon of the wedding anniversary ceremony. Furthermore, he was seen wearing a new gold wedding band. It has been speculated that the Beyonce is also now possess an all new yellow gold ring. Back in 2008 when the celeb couple tied their nuptial knot, Beyonce was given a diamond band by Jay Z. Now on his visit to the jewelry store, Jay Z saw few of the rare blue diamonds. Maybe he wants her lovely wife something more on the glitter side.
Also, few days back only Beyonce launched a brand new website of hers. Onto this expensive website she posted few of the photographs from her album. Among them are the photographs of her with Jay Z. It seems like the duo is having a real good time and they do not want to give up on keep loving each other more and more. We will have to wait and see what else they will be doing next. But for now it is quite evident that they want to make some news out of their union. Hope we get to see some more of the photographs on the website that Beyonce has launched which appears to be a kind of website that have been given a too much of investment moneywise.