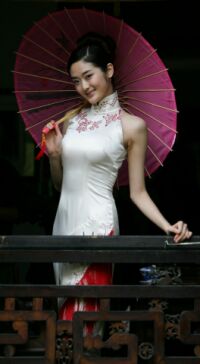 As the great Indian writer Vikram Seth has said in his famous book 'Heaven's Lake', China has undergone dramatic changes after the Great Cultural Revolution: very true that indeed the New China is much more hospitable and richer now.
I wanted to share this in the context of my discussion marriage. No longer bound to its conservative traditions the women in China now welcoming changes in their lives.
An example is the loads of application received by the one of the divorced billionaire, who was distraught over his recent divorce from his life partner, placed an ad inspired by his advertiser friend and lawyer.
The lawyer Mr. Xin, A 25 yr old man from Shanghai placed the ad of his friend in a newspaper seeking virgin bride for a billionaire for which around 600 queries came out of which 100 were shorlisted. This was just a fact, which is quite close to the first ever ad campaign carried out in China two years ago.
The nation has advanced so rapidly that today the ad business as Mr. He Xin believes has grown considerably and he is approached by over 50 billionaires and several has even retained him.
In the due course of his business he has also managed to meet his life partner who was rejected by his client. But he has no grudge for that.
A report published about this billionaire issue in one of China's newspaper Nanfang Zhoumo, or Southern Weekend resulted in flocks of comment flooding in. Some just hated the concept. While one women reader said:
"I'm also a well-educated woman with a good figure, too, but I hate this kind of thing," wrote one reader. "People's beauty derives from their inner qualities, not their virginity. Those girls have sold themselves like cheap merchandise."
Well I don't stay in China, so for sure I won't say much here but China has considerably progressed in the marriage scenario with some section daring to break the aged old tradition or barrier of arranged marriages, whatsoever it may be called and has started accepting the notion of romantic marriage or marriage through matrimonies.
Thanks: Howard W. French