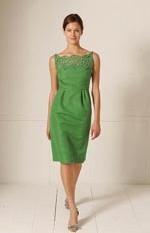 They are the ones who shoulder the responsibility to be with the most beautiful woman of the day. They are the ones who parade the beautiful bride into the hearts of their beloved. They are the bridesmaids. And now they can make their mark felt on the wedding day with the help of the trendiest and boldest fashion choices they have been given.
As a tribute to the important lady in the brides life, various fashion houses have come up with the boldest trend for bridesmaids.
They can choose from the sexiest and lowest cut V necked gowns. chic, sophisticated maids can go for the one-shoulder and crisscrossed halters.
Pleated chiffon skirts and tulle peeking out from hemlines are more than enough to transform you from a sweet and girly bridesmaid to ultra feminine.
The colours also will turn the table in your favour as new and bright colours now grace the bridesmaid collection. Be bright and be bold with a variety of colours like ruby red and sapphire blue and if you want to dare a bit then try Kelly green and fuchsia.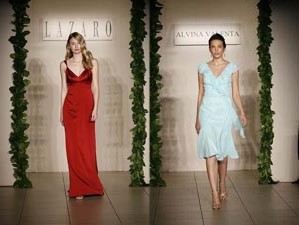 The bridesmaids collection now offers a variety of choice to put the desired zing into the bridesmaid and make her moment a memorable one.