If your wedding date is not far away and you still have not started off with your bridal beauty regime, it's high time for you to get started. Getting ready for your wedding not only includes shopping and making other arrangements for marriage, but it also means taking care of yourself in every possible way so that you get the perfect look when you tie the knot. Preparing yourself for your marriage is a time consuming process because it includes everything right from internal health care to external beauty concerns. Here is an exhaustive bridal beauty checklist along with timeline to help you go ahead.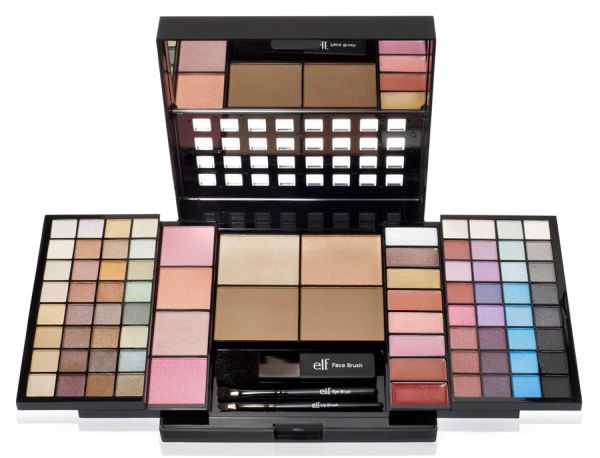 1. 5 to 6 months earlier
a. Skin and hair: This is the time you should think seriously about your skin. Get into the habit of following the basics of skin care, that is, cleansing and moisturizing. This should be done on a regular basis. You should also go for facials every month and in case you have skin problems, it's better to talk to your skin specialist well in advance.
If you are eager to try out some stylish hair coiffure or get your hair colored for a cool wedding look, then don't waste time and consult your hair stylist right now.
b. Health and food habits: Getting into the perfect shape is one of the major wedding criteria for brides. Hence, it is important that you should fix a proper health regime for yourself. This would include regular exercising, following a nutritious diet and losing weight (in some cases). Avoid eating fried and oily foods and start practicing yoga. By the time your special day arrives, you will notice the difference. A strict health plan helps you feel better and look beautiful.
2. 3 to 4 months earlier
a. Makeup: Don't forget that being the bride; you'll be the cynosure of all eyes on the special day. Hence, your makeup should be perfect. For this reason it is important that you consult some good makeup artists well before hand. You should also book your makeup artist for your wedding day.
b. Hair styles: It is necessary to select an experienced hair dresser for yourself and book him/her for the special day. You should be able to tell your hairdresser exactly what kind of hair style you wish to go for. The hair stylist will also tell you which hairdo will suit you the best or what should be the correct length of your hair to give you the desired look.
3. 1 to 2 months earlier
Use this span of time chiefly for trial sessions.
a. Makeup: You should now go for your makeup trial. This way you will be able to understand whether or not your makeup suits you and if there is any need to bring about changes. Use a facial mask from now on to get a glowing skin. You may also try out shaping your eyebrows. All these will give you an idea how pretty you are going to look on your special day.
b. Hair: If you want to try out a new hairdo, don't forget to carry your headpiece and veil as they would help the hairdresser to give you the absolute wedding hairdo.
4. Nearly 2 weeks earlier
Your experimentation period is over and now you should go for final preparations.
a. Health: Eat lots of vegetables and fruits and drink enough quantity of water. Such a diet will surely make your skin glow. Don't overeat.
b. Hair and skin: This is the time you should get your hair colored and go for the final hair cut. Make sure that your hands, elbows and feet are soft and smooth. This is one of the basic wedding requirements. Hence, moisturize and exfoliate your skin regularly.
Don't forget to confirm all the important appointments you made for your special day.
5. A week earlier
It's time now for you to get your eyebrows in proper shape. Go and get a clean wax done including your arms and legs. If you want to get your facial done for the final time, this is the best time. Last but not the least, enjoy a full body massage.
6. A day before
Go for a good manicure and pedicure and don't forget to condition your hair properly. Arrange all your important beauty items in a kit so that you don't forget anything behind.
7. The wedding day
Don't leave your stomach empty, eat something light. Get your wedding makeup and hair style done properly. Don't get over stressed or nervous. Before setting out for the auspicious moment, just have a look at yourself in the mirror. Now smile and go ahead!