Cake auction: A way to have the royal wedding cake and eat it too
Introduction:
The wedding of the Duke and Duchess of Cambridge, William and Kate Middleton, was an event of epic proportions, followed closely all over the world. And so, it was no surprise when a piece of that royal wedding's cake raised £1,917 in an auction held after an year. Now, two years after that super wedding, a second piece of the fruit cake is ready to go under the hammer for a whooping £2,000!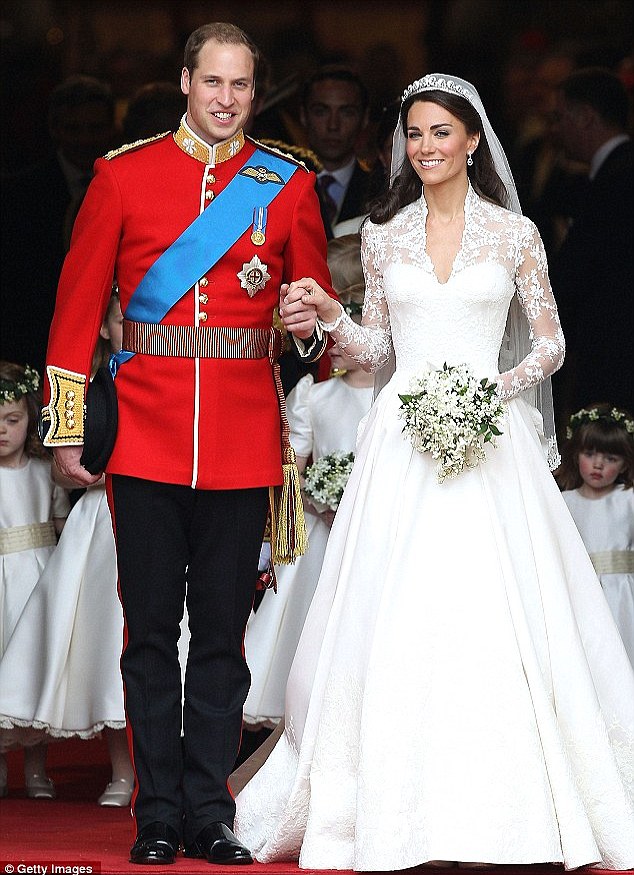 The cake auction:
The slice of the boxed fruit cake was one among the many such royal cakes being auctioned away. Designed by Fiona Cairnes, the cake has been packaged in a special tin designed by Peter Windett and Sally Mangum. Treasured as very intimate and personal pieces of royal memorabilia, this cake offers people a chance to earn their own slice of regal history. The other cakes up for auction at the same time include the one from Princess Anne and Captain Mark Phillips' ceremony (1973), one from Prince Andrew and Sarah Ferguson's nuptial in 1986 and one from Prince Charles' wedding to Lady Diana Spencer in 1981.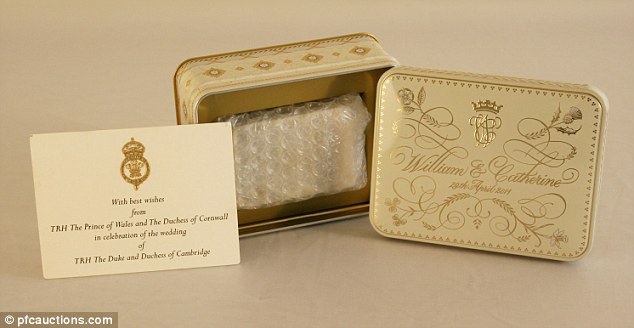 Worldwide interest:
The cake has ignited as much interest as the royal wedding itself. A spokesperson from the PFC auctions stated that buyers are arriving not only from the UK but from the world over to own a piece of these incredibly preserved cakes. The perishable nature of the cakes invites greater interest in them among the other royal memorabilia.
Auction of royal memorabilia has been inviting increasing prices over the years. The estimated increase has been almost 17 pcpa for cakes. For other memorabilia, the rise has been meteoric, touching almost 650% for signed photographs of Princess Diana.
image courtesy:-dailymail.co.uk