The all new Liancarlo wedding collection spring 2013
The wedding dresses from liancarlo were launched in the industry way back in the year 2000. The collections from liancarlo blend together couture with glamour. The types of fabrics which are used include classy European fabrics with exquisite French silks teamed up with delicate laces and embroideries. Each and every single gowns are sewn by a single seamstress and are done till it reaches perfection. A single gown is not handled by multiple seamstresses. The finishing touches are gives to each gown by an embroidery specialist which are specifically chosen for each gown.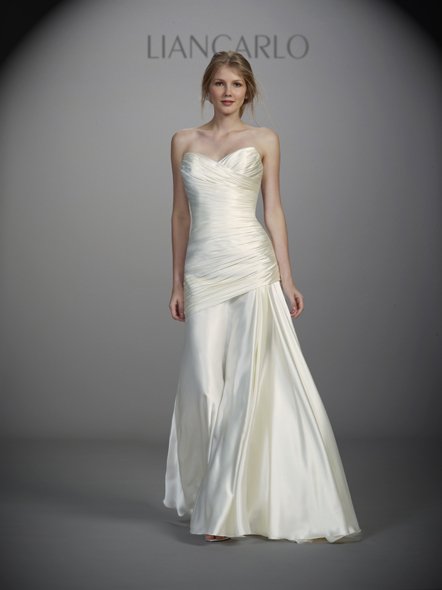 Showcasing the collection
The designer behind the famous liancarlo brand is Carlos Ramirez. The collection is known for intricately designed beadwork and for feminine silhouettes. The collection from Ramirez screams details and radiates luxurious fabrics. Way back in 2003, this designer was awarded for his work.
Liancarlos gowns are fresh and trendy, perfect for a modern day bride to be. The bridal collection from the spring 2013 is exquisite and new. The patters are mostly trumpet style and A-line. The gowns have generous ruffles and laces. The colors range from ivory to off-white. Mostly they are in different shades of white. They are teamed up with beautiful brooches made of shining rhinestones and sashes made of delicate fabrics. The gowns look truly amazing and are really something new to have. They radiate elegance and status.
This spring collection has in totaled about 10-12 wedding dresses. Each is different from one another in terms of patter, color, beadwork and designs. The designs have been well covered and are made keeping in mind the tastes of modern brides. You can choose from various options like off shouldered, one shouldered, netted and much more.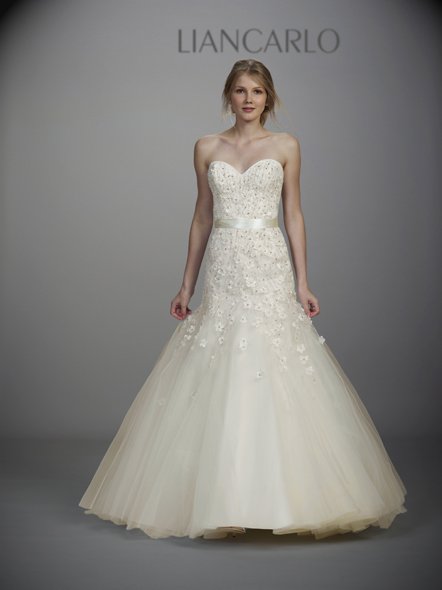 Overall review
This latest collection from liancarlo is surely going to make all brides crazy. They are a limited edition collection and can be made available through special trunk shows. Make sure to grab your before they finish.