The single solitaire diamond ring may be a classic design when it comes to engagement ring trends but the modern bride wants her rock to reflect her personal style as well. Here are the top engagement ring trends for 2012 that are expected to continue well into 2013 as well.
Black Diamond Rings
For a more glamorous albeit less traditional look, a black diamond ring is the perfect alternative to pristine white diamond rings. Engraved bands from 77 Diamonds come with very intricate details that provide the black diamond with a modern art-inspired contemporary look. For a bride who wants to be modern without deviating too much from tradition, these black diamonds can be set in gemstone halo or vintage cuts as well.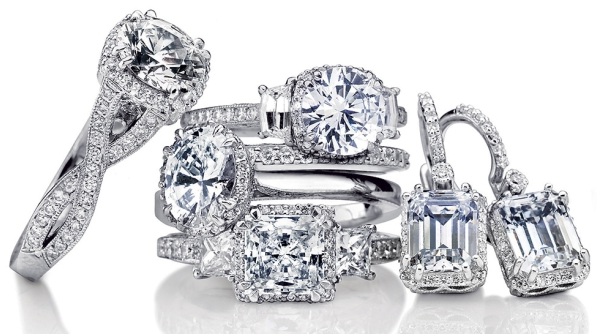 Antique Diamond Rings
Featuring engraved designs, milgrain detailing and pave-set diamonds, vintage-style engagement rings have been in vogue for a better part of 2012 and the trend is expected to continue for a good few years. Offering a more traditional, classic appearance, these rings are designed to look like family heirlooms. These rings, however, are only available in white gold or platinum.
Floral Diamond Bands
An eye-catching alternative to the traditional wedding band, bands carved with leaf or flower design and paved with gemstones or diamonds are one of more unique engagement ring trends for the year. Offering a softer and more feminine look, these rings from 77 Diamonds feature studded detailing and micro diamonds and are accented with pave diamonds.
Emerald Cut Diamond Rings
Emerald cut engagement rings feature a large diamond in the center with two or three bands that are studded with a single band. The angular style of these rings creates a focal point on the center diamond and adds a very regal quality to it. The focal point of these rings can be varied with other gemstones as well.