Gasp! Here is bad news- or you can say otherwise- for all you Meagan Good fans, the Californication hottie is engaged to 7th Day Adventist preacher and Sony Pictures Entertainment exec, DeVon Franklin. According to the several media reports the couple have been dating for several months and got really close to each other during a combine project of the filming of Jumping the Broom.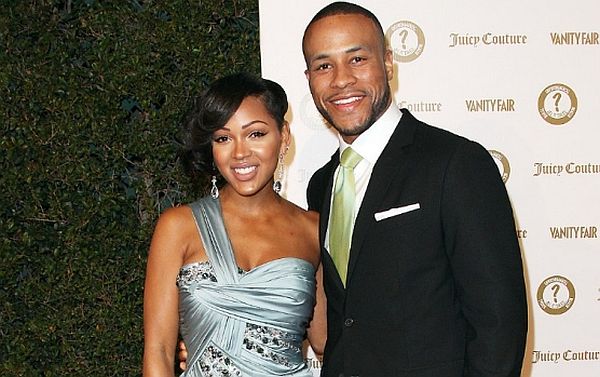 The sultry and beautiful actress, who is famous for her roles in Eve's Bayou had said that she would certainly want someone to be her life partner who loves God and is spiritual, in a given interview to complex magazine, a few months back. The actress further stated that she want her soul mate to equally love other people and should share same interests and goals in life.
DeVon is Vice President at Columbia Pictures and also working with Overstock Entertainment, Will smith's production company as an assistant to Will Smith's partner, James Lassiter. He is associated with many famous movies like Moneyball, The Karate Kid and Jumping the Broom. As we said earlier, he is also an author and Seventh Day Adventist at the Local church in his area.
Meagan representative said that couple are really good friends from years and came really close during the production of Jumping the Broom and that was the time when, DeVon propsed Meagan. Well, preacher DeVon seems to a perfect person for the gorgeous Meagan Good and seems like they both share the same interests. Though, no date has been fixed for the wedding yet but reports are high that the couple can soon decide to tie the nuptial knot. Anyhow, a heartiest congratulations to the happy couple!
Via:munaluchibridal