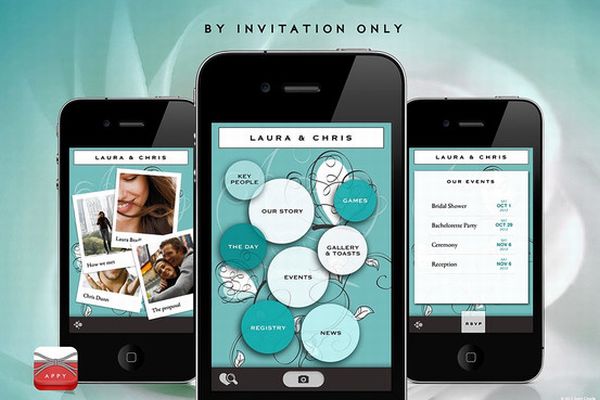 Social media is governing the way we live our lives, offering us with tools to manage our appointments, conduct business and keep in touch with friends. Brides and grooms-to-be are also turning to the power of the social media to invite guests, seek ideas and advice on vendors, wedding dresses and almost everything else connected with weddings. But a new app called Appy Couple is taking things a step further by involving wedding guests in almost every aspect of a wedding, including tracking information about bridal showers and bachelor parties, serving as a navigation tool to guide guests to the wedding venue and as enabling them to post pictures of the nuptials.
The mobile aid is the brainchild of AppeProPo Inc., a New York-based startup company. The wedding app still has a few bugs to be ironed out such as allowing users to crop images and making navigation to various sections easier. The company is looking into the issues and will fix them soon.
For now, Appy Couple is free to use and can be downloaded off the company website. Users can create their own apps on the site using their email IDs and the 'AppyPreview' as a code. Currently, registration is by invitation only and come this fall, users will be charged a fee for. The app templates will vary in cost from simple designs priced at $49 to limited-edition designs priced between $99 and $200. At present, there are 100 designs available with the company planning to add another 50 by this fall.
AppyCouple is available for use on iPads, iPhones, Android-based phones and through email invitations. Signing up with the site will see a user interface walking you through the steps to make a wedding app. You can change your design according to your preference as well. The templates can also be customized to include information on dress code, travel, hotels and even child care.
Via: TheWallStreetJournal