Celebrities and scandals are a match made in tabloid heaven. But when these icons and public sweethearts decide to cheat on their wives/husbands, it makes for tabloid gold. Here's our compilation of the most shocking celebrity extramarital affairs that etched themselves in public memory and knocked the halo off the heads of some of the most beloved public figures.
Prince Charles


"There were three of us in this marriage," a heartbroken Diana told BBC's Martin Bashir in her candid 1995 interview where for the first time, she openly accused of Camilla Parker Bowles' involvement with her husband, Prince Charles, as being the reason behind her painful public divorce. From the fairytale wedding to the disastrous divorce proceedings, the marriage of Charles and Diana had been clouded by the figure of Mrs. Parker-Bowles. The adultery and the resultant depression put Diana in the public spotlight as the "People's Princess" with millions of fans around the world sympathizing with her for the marital trauma she endured. Charles and Diana officially divorced in 1992 and Camilla Parker Bowles eventually went on to officially wed Prince Charles 13 years later in 2005.
Tiger Woods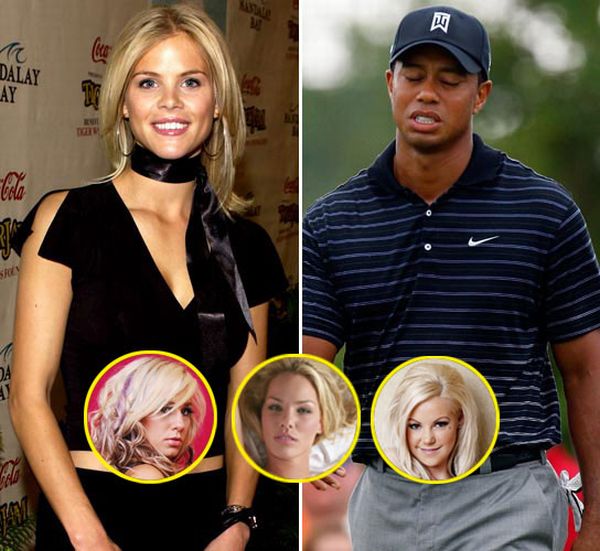 There was a time when Tiger Woods' name was synonymous with perfection in the sporting arena. With 14 professional major golf championships under his belt, Woods was the epitome of the American dream – the child genius of mixed ethnicity who went on to become a sporting legend. However, Woods' clean as a whistle reputation as an all-American family man came crashing down in November 2005 when a tabloid claimed that he cheated on his wife Elin Nordegren with a New York nightclub manager Rachel Uchitel. Though Woods himself never gave an official figure for the women he cheated on his wife with, a tabloid report estimated that Woods had bedded as many as 121 women while he was married to Elin. Tiger Woods blames his adultery on sex addition though Elin officially divorced him in August, 2010.
Bill Clinton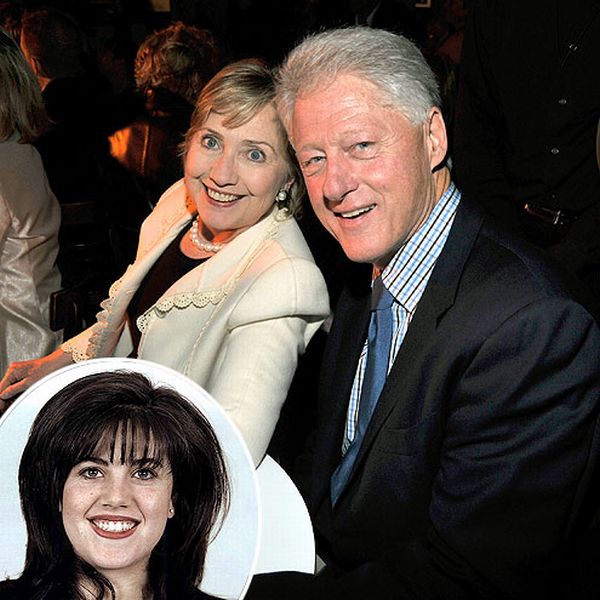 No celebrity adultery scandal caused more international stir than the alleged relationship between former United States President Bill Clinton and Monica Lewinsky, a 22-year-old White House intern. First emerging in 1998, the scandal stated that Clinton had an extra-marital affair with Miss Lewinsky and ultimately prompted the U.S. House of Representatives to lead impeachment proceedings against the then President of the U.S. Clinton was eventually acquitted of all charges, though public opinion maintained that the only reason why his wife Hillary Clinton stood behind him during the scandal was because of her political ambitions though she was personally devastated by the scandal.
Arnold Schwarzenegger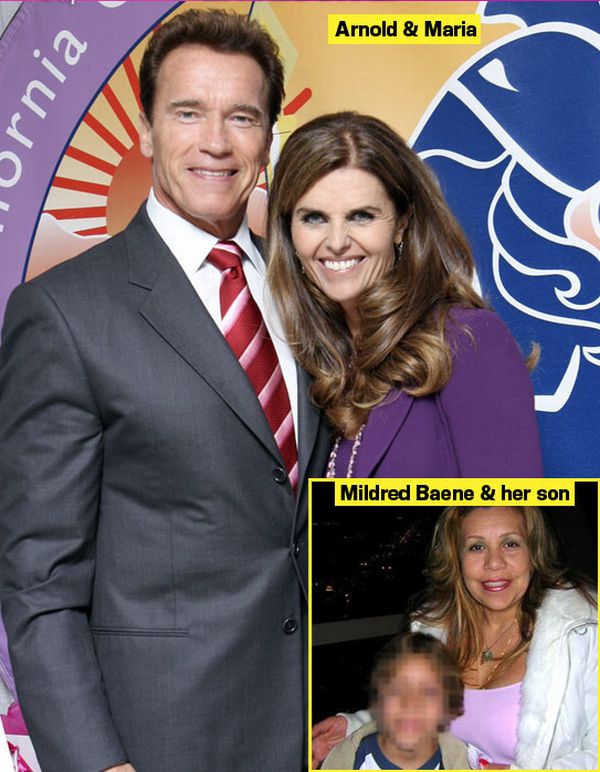 As a Hollywood action hero, Arnold Schwarzenegger professional life had been pretty spotless which led the registered republican to become the Governor of California in 2003. Having been married to Maria Shriver for more than 25 years, Schwarzenegger was considered the ultimate family man and a rare and successful Hollywood love story until it was revealed in May 2011 that he had fathered a boy with Mildred Patricia 'Patty' Baena, a housekeeper employed by the family for 20 years which had been the reason why Maria had moved out of their family home earlier in the month. The couple is now officially separated.
Brad Pitt

For almost seven years, the marriage of Brad Pitt and Jennifer Aniston was considered a rare Hollywood success until Pitt began a relationship with Mr. & Mrs. Smith co-star Angelina Jolie while filming the movie. The high-profile divorce was followed by an equally high-profile public scrutiny of what went wrong with America's golden couple though everyone involved has maintained a dignified silence on the matter ever since the story first broke. Pitt and Jolie have lived together since 2005 and have three biological children and three adopted children together.
Jude Law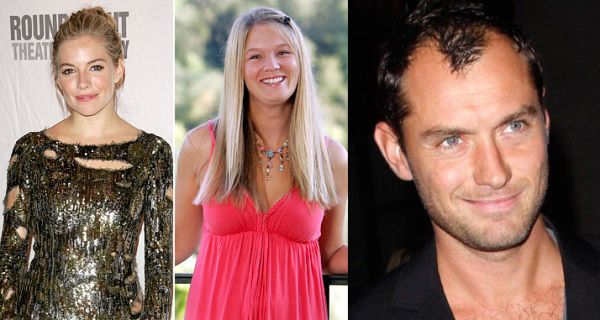 British actor Jude Law's love life and marital woes are the stuff tabloids love to eat up. Law cheated on wife of six years Sadie Frost with actress Sienna Miller. In a bizarre turn of events, this engagement too broke up when Law cheated on Miller with his children's former nanny Daisy Wright who was sacked by Law's ex Wife Frost when one of her children allegedly caught Law in bed with her.
Tom Cruise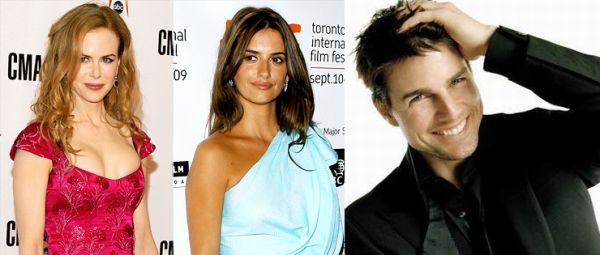 Though Tom Cruise never really admitted to cheating on his wife of 11 years, Nicole Kidman, his relationship with Spanish actress Penelope Cruz is generally sighted as being the reason behind their divorce. Cruise met Cruz during the filming of the movie Vanilla Sky in 2001 and the couple officially dated for three years after that.
Jesse James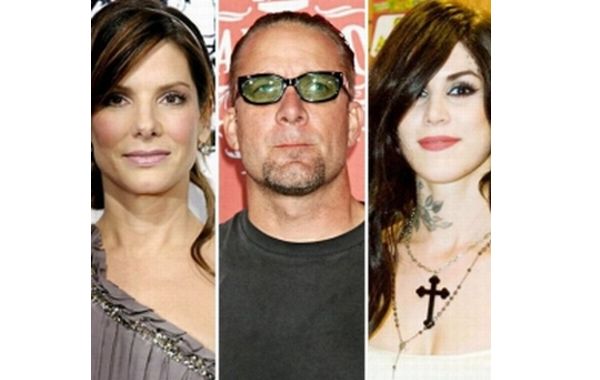 Reality TV star Jesse James apparently could handle the fame and fortune of his better-known wife Sandra Bullock and though sources close to James suggest that everyone in his life was aware of his cheating ways, it wasn't until stripper Michelle "Bombshell" McGee revealed that she had a one-year affair with James while his wife way away filming for 'The Blind Side' that the scandal was exposed.
Madonna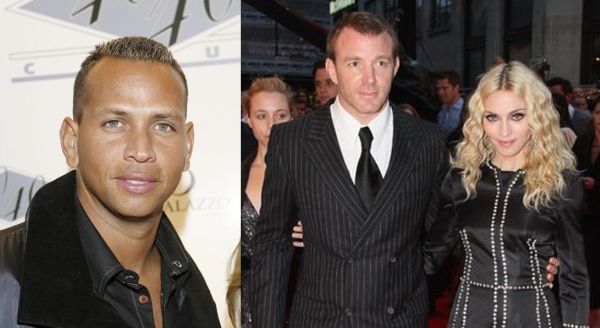 Madonna's seven year marriage to British filmmaker Guy Ritchie fell apart after the international pop icon allegedly started seeing 32-year old baseball player Alex Rodriguez AKA A-Rod. The couple's divorce was finalized in January of 2009 after nine years of marriage.
Ashton Kutcher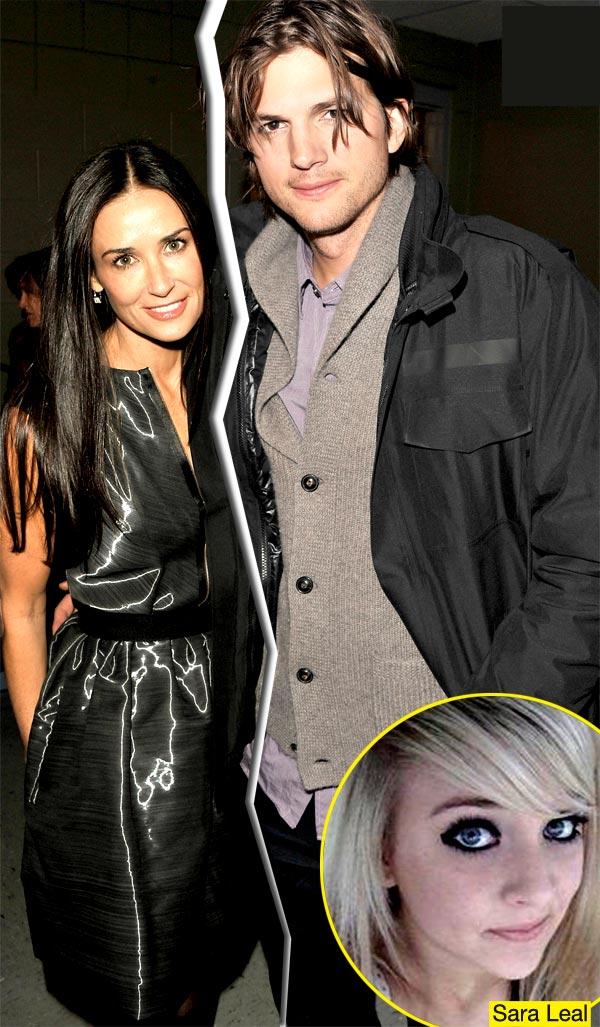 When Ashton Kutcher married Demi Moore in September of 2005, the press went into overdrive though the couple remained a picture of marital bliss despite the 15-year age difference between the two. However, Demi Moore officially announced her intention to divorce Kutcher in November 2011 following new reports that Kutcher had been cheating on her with a string of women including 22-year old model and aspiring director Sara Leal.