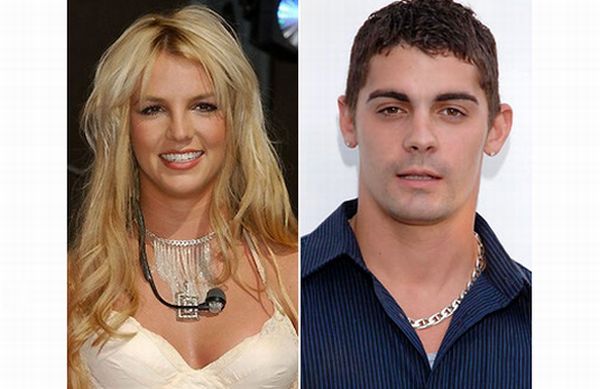 It is almost like a fashion statement for celebrities to not be able to stick to one husband throughout their life. There are marriages which last years and some that last a few hours. A wedding has become a joy ride for these celebrities. It is just fascinating to some, how quick celebrities can change their lovers. It is unimaginable how the sacred bond of nuptials just falls apart in the life of Hollywood. Just when you think the couple have settled down, Boom! They break-up. Reasons of splitting are just unbearably ridiculous. It seems for them money grows on trees. Listed below are lists of some celebrities who have been nominated by us for having the shortest marriages and the reason behind it.
Britney and Jason Alexander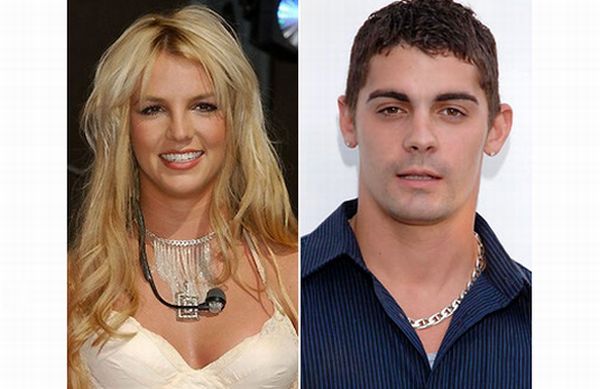 Marriage length: 55 hours
Separation reason: Well, Britney declared she had no recollection of why she did what she did. She states that she was incompetent to such an extent that the proceedings were not acceptable to her. Jason was a childhood friend.
Other partners: Kevin Federline (2nd), Jason Trawick (Current), Both got married to Britney.
Drew Barrymore and Jeremy Thomas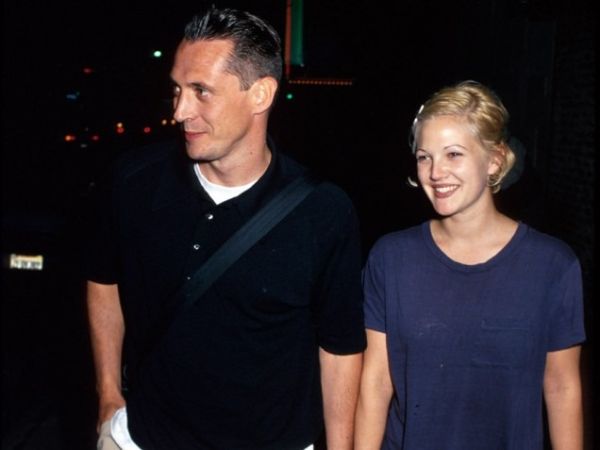 Marriage length: 30 Days (20th March, 1994 – 28th April, 1994)
Separation reason: Drew Barrymore was 19 years old when she got married to bartender Jeremy Thomas. Needles to say more! It was supposed to turn out to be a good wedding; apparently it came as a shock to everyone, when it ended so soon. She was a bona fide crazy kid.
Other partners: Tom Green (2nd), Justin Long (3rd) dated her, not married to Drew ever, Will Kopelman (Current) engaged to Drew.
Kim Kardashian and Kris Humphries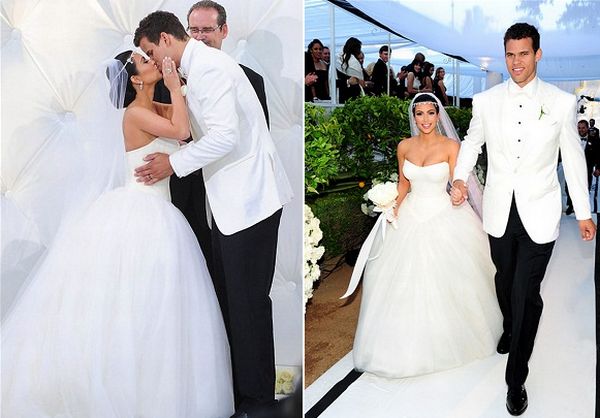 Marriage length: 72 Days (10th August, 2002 – 25th November, 2002)
Separation reason: It was a deception; the entire wedding was a publicity stunt as per sources. Kim was never really affectionate of Kris.
Other partners: Reggie Bush was being dated before Kris Humphries, but they never got married. No one at present.
Nicolas Cage and Lisa Marie Presley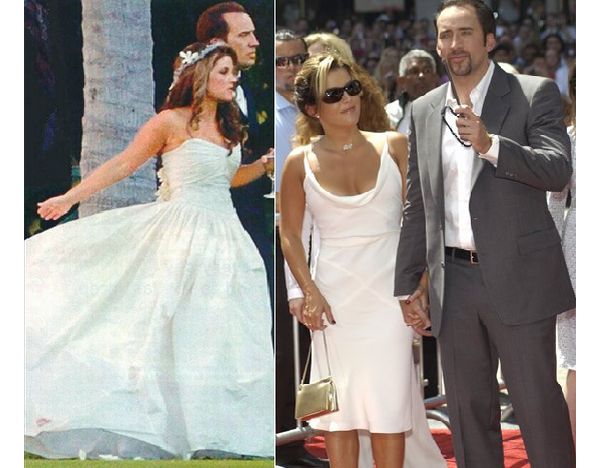 Marriage length: 3 Months (10th August, 2002 – 25th November, 2002)
Separation reason: Nicolas cage files for divorce due to incompatible differences. Another reason for the breakup was that the Lisa was quiet devoted to the church of scientology, which was not acknowledged by the wealthy and the famous. Really! Nicolas did you not find something better.
Other partners: Danny Keough (1st), Michael Jackson (2nd), Michael Lockwood (Current) all married to Lisa Marie Presley.
Patricia Arquette (1st), Alice Kim (Current) married to Nicolas
Pamela Anderson and Kid Rock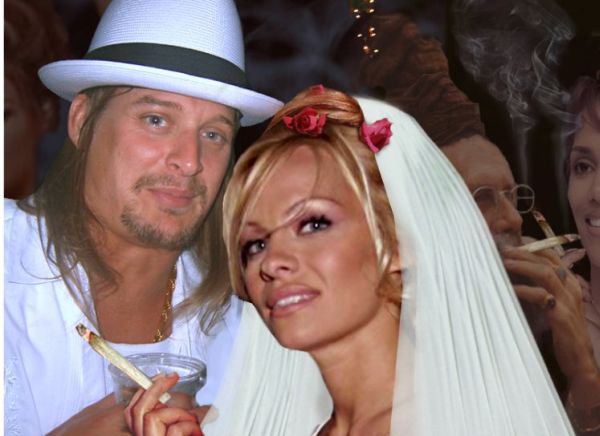 Marriage length: 3 months and 23 days ( 29th July, 2006 – 27th November, 2006)
Separation reason: Pamela filled the divorce as their relationship was never stable anyway. Pamela also lied about her miscarriage, which she apparently had while, married to Kid Rock. Pamela was supposedly fickle minded.
Other partners: Pamela has been married to Tommy Lee first, 2nd with Marcus Schenkenberg but they did not get married. 4th one was Rick Salomon married and divorced.
Renee Zellweger and Kenny Chesney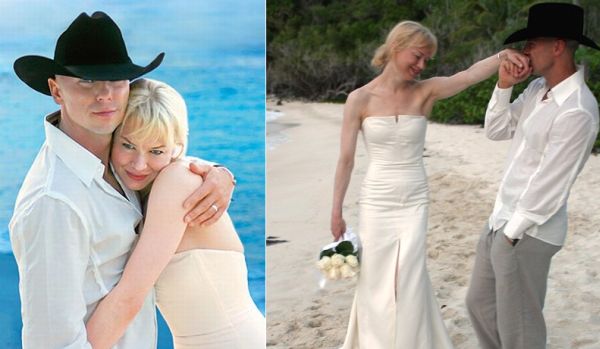 Marriage length: 4 months (9th May, 2005 – 15th September, 2005)
Separation reason: Kenny Chesney filled a divorce simply because he panicked. Honestly! It took you four months to realize you were not ready to settle down? He wanted to be a singer more than a husband.
Other partners: Bradley Cooper was the 2nd but not married.
Carmen Electra and Dennis Rodman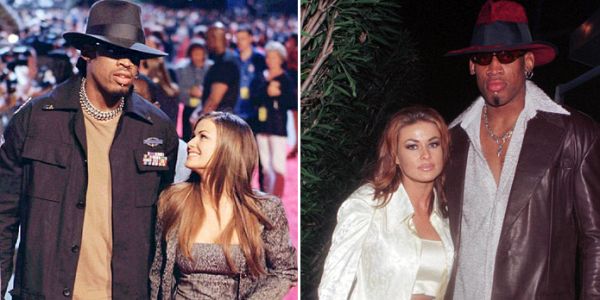 Marriage length: 5 months (14th November, 1998 – April, 1999)
Separation reason: This wedding was a quick move in Vegas. Well you one makes hasty decisions and ends up in a brawl. They tried but then it did not work out. The relationship was scandalous and never was always on and off. The reason being that Dennis stated he was high at the wedding and so filled for and annulment 9 days after the wedding.
Other partners: Carmen got married to Dave Navarro and currently she is with Rob Patterson.
Dennis Rodman has been with Madonna, but they did not get married. He was married to Michelle Moyer first. And then was married top Annie Bakes third.
Shannen Doherty and Ashley Hamilton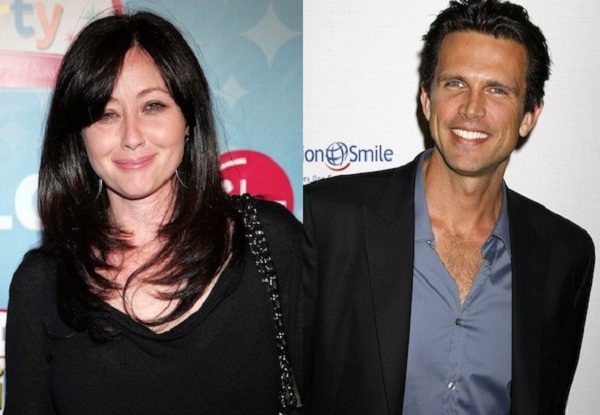 Marriage length: 5 Months (24th September, 1993 – March 1994)
Separation reason: All's well that ends well Shennen. The famous Beverly Hills co-star has always been the mischievous one. She barely knew Hamilton. They were kids when they got married, not to mention that Hamilton was a 19 year old and younger to Shennen.
Other partners: Shennen Doherty, previously married and Rick Salomon. Currently with Kurt Iswarienko
Courtney Thorne-Smith and Andrew Conrad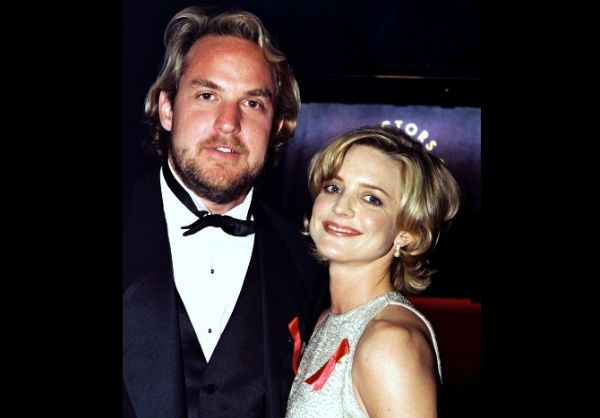 Marriage length: 7 Months (6th June 2000 – January 2001)
Separation reason: The divorce between the duos was mutual. They remain friends; luckily this couple did not end with harsh feelings. There are no main stated reasons.
Other partners: Courtney Thorne is currently married to Roger Fisherman. She had a broken engagement to Robert Andrews. She dated Andre Shue.
Jennifer Lopez and Cris Judd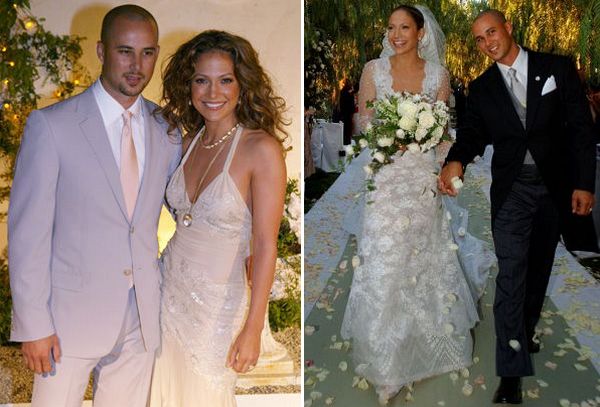 Marriage length: 7 Months (September 2001 – July 2002)
Separation reason: The two split, because apparently Jen wanted to be with Ben Affleck. They were starring in a movie called Gigli together and they hit it off quiet well. There was no clear shot at the break-up. Guess it just was not meant to be.
Other partners: Jennifer dated Puff Daddy and then got married to Marc Anthony after and the two have recently split.