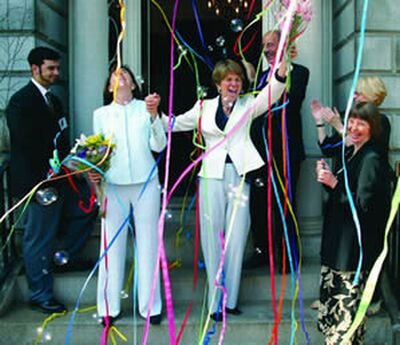 Right after the Civil Partnership Act coming into force on December 20 last year, the number of same-sex marriages has topped 6,500.
The highest number of same-sex wedding ceremonies is witnessed in the month of December with the count reaching up to 1,901 partnerships.
As of now, the estimated statistics puts Westminster (London) at the top position with 238 ceremonies conducted, closely followed by Brighton and Hove in the second position with 236 ceremonies, and the third position is maintained by Kensington and Chelsea with 194 ceremonies so far.
Via: BBC