On New Year's Eve just a month ago, Playboy Playmate Crystal Harris became the third Mrs. Hugh Hefner in a spectacular yet intimate ceremony at the famed Playboy Mansion. For the ceremony, the 26-year-old bride wore a stunning gown by Romona Keveza. The soft pink strapless gown had a mermaid style frock that extended right down to the floor. The ensemble was completed with a pair of Aruna Seth shoes. Even though most new brides would consider their beloved wedding attire a part of their personal history, Mrs. Hefner has decided that instead of being relegated to the back of one of her massive closets at the mansion, the dress should be used for a worthy cause.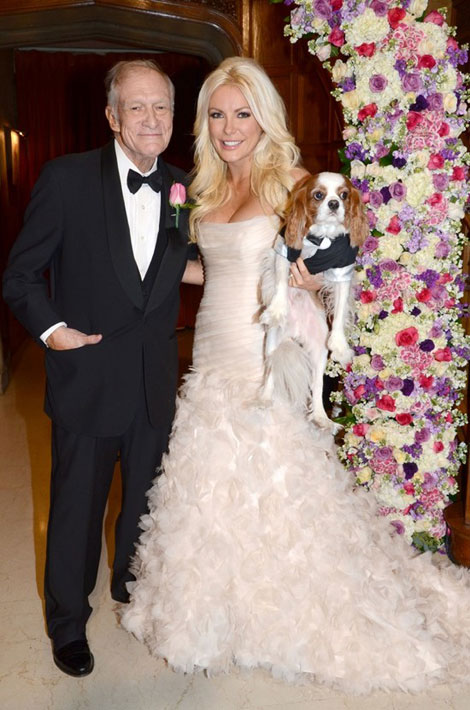 And that is why the blonde beauty has announced that she will auction off her wedding dress and shoes and have the proceeds go to the Leukemia and Lymphoma Society, a cancer charity, in honor of the late Mary O'Connor, Hugh's long-time personal friend and secretary, who passed away just last weekend. Crystal announced her intention to give away her dress through her Twitter page. The tweet also included a link to the charity website CharityBuzz that has been entrusted with the auction. Mary O'Connor had been Hefner's personal assistant for more than four decades and Crystal considered her a very good friend of her as well as Mary was the one who had worked tirelessly to reconcile the two after they had split last year.
Crystal has also publicly acknowledged Mary's part in her relationship with her new husband and even credits for letting them rekindle their love which ultimately led to their wedding. At the moment, the bid stands at around $1,000 though both the items are valued at around $7,500. The bidding ends on February 11.