De Beers Diamond Jewelers which is a mutual retail partnership between DE Beers and the Louis Vuitton Malletier will be launching a bridal application for the iPad and IPhone coming April. It will be a app that users will get the advantage to users to use it in five different languages. According to De Beers this 'bridal app' will be a great thing to have for the ladies as it will give them a chance to search their favorite De Beers engagement rings as well as the wedding bands that will be matching with them.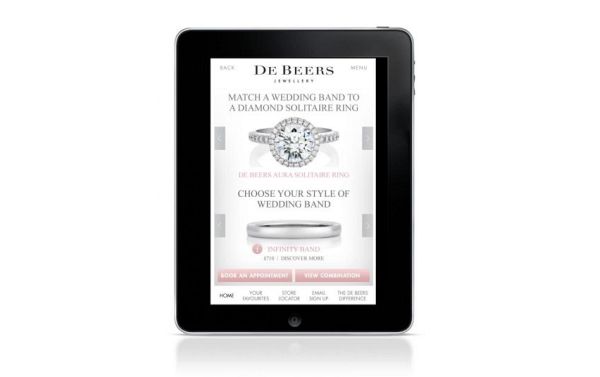 Apart from the usual wedding bands and the engagement rings the users can also search for the other complimentary wedding jewelry onto the bridal app. There will be videos available that will help people to choose the best ring with the expert advices. To make it a personalized app De Beers will offer users to share their jewelry images via the social media platforms.
That is not all. One can actually have a peep into the design and the craftsmanship of De Beers with this bridal app. Moreover, the users can get in touch with the nearest jewelry store and actually fix an appointment all with the help of this app! Francois Delage, who is the CEO at De Beers Diamond Jewelers says, "We all see it as a defining wedding jewelry app that will be like a mentor to our customers and give them a personalized experience in the times when schedules are so busy for everyone" Even we believe that is just an amazing app to watch out for in April and if you have an iPad or a iPhone with you there is nothing to worry about when it comes to planning your wedding jewelry now. We will see how it helps everyone with all stated applications and uses.